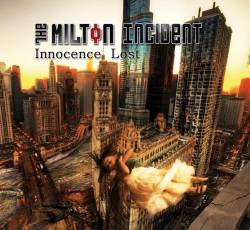 The Milton Incident : Innocence Lost
Metal Alternatif-France, Un grand manque d'originalité et une production terriblement sèche et aseptisée. Mais ...
Mr4444 : 12/20
Drudkh : Eastern Frontier in Flames
Black Pagan-Ukraine, L'exploitation abusive d'un filon?
AlonewithL : 13/20
Vanden Plas : Chronicles of the Immortals: Netherworld (Path One)
Metal Progressif-Allemagne, Reculer pour mieux sauter.
BestJules69 : 15/20
Mur : Mur
Post Hardcore-France, Mélanger le post hardcore et le black metal...
Matai
Sigiriya : Darkness Died Today
Stoner-Royaume-Uni, Ce Darkness Dies Today tutoie le haut du panier et parvient à se hisser dans les bonnes sorties du genre
Hellsheimer : 14/20