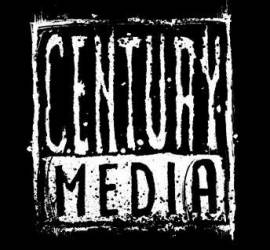 Pays
Allemagne

Nombre d'albums
1325 albums référencés
Sorties d'albums récentes
Dernières News
Skeletal Remains: : announce release date and reveal cover for upcoming new album "Devouring Mortality"
Californian death metal act SKELETAL REMAINS will release their forthcoming third studio album, entitled "Devouring Mortality" on April 13th, 2018 via Dark Descent Records in
Implore: : - announce European tour with Exhumed and Rotten Sound
With their latest full length release "Subjugate", Berlin-based IMPLORE have delivered a prime example on how to combine the force of death metal with grinding ferocity, the fury of bla
Tribulation: : release new track "The World", new album "Down Below" on pre-sale, European tour with Arch Enemy starts today
TRIBULATION are releasing a third track of their eagerly awaited new studio album "Down Below" (to be released on January 26th) today. TRIBULATION checked
Feed The Rhino: : release new single "Losing Ground"!
UK's FEED THE RHINO proudly present you the brand-new single 'Losing Ground' from the forthcoming studio album, "The Silence", which will be released via Century Media
Firewind: : - New video for "We Defy" launched; On tour across Europe now!
Greek melodic Power metal masters FIREWIND continuing promoting their latest album "Immortals" on a European tour together with Rage and have also launched a new video clip for the trac
Deathrite: : - sign worldwide deal with Century Media Records
Century Media Records is proud to announce the signing of German death metal maniacs DEATHRITE for a worldwide deal. Hailing from the cities of Dresden and Leipzig, the band has
Tribulation: : - New visualizer upload for "Lady Death" single; European tour starts this week!
The release date for TRIBULATION's much anticipated new album "Down Below" on January 26th is drawing closer… Correcting an audio issue on the
Orphaned Land: : - release single and lyric video for "We Do Not Resist"!
Oriental metal pioneers, ORPHANED LAND, have just released a video and digital single for their new song "We Do Not Resist", taken from their upcoming album "Unsung Prophets &amp
Tribulation: : - new video and single for "Lady Death" released, new album "Down Below" on pre-order now
"Lady Death", a brand new track taken from TRIBULATION's upcoming studio album "Down Below", has been launched today. Check out the video here:
Arch Enemy: : - announce "1996 - 2017" deluxe vinyl box set!
Extreme metal giants ARCH ENEMY will release a deluxe vinyl box set including all ten studio albums and a bonus Gatefold 2LP featuring covers and bonus tracks recorded between 1996 and 2017 on Febr
Century Media : Toutes les productions