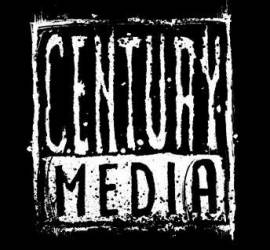 国家
Germany

新消息
Queensrÿche: : releases new track/ lyric video for "DARK REVERIE"
Queensrÿche have just dropped their newest track "Dark Reverie" via Century Media Records. Fans can check out the lyric video
Buckcherry: : WARPAINT Pre - Order starts today, Single "Bent" available, EU & UK Tour
Buckcherry's new studio album, Warpaint, scheduled for a March 8th release via Century Media Records, is now available for pre-order starting today. The 12 track album is
Deserted Fear: : release single & video to "The Final Chapter"
With "The Final Chapter" Thuringia based Death Metal force DESERTED FEAR release the second track of their upcoming album "Drowned By Humanity" (February 8th 2019
At The Gates: : launch new video for "The Mirror Black (Feat. Rob Miller)" and new EPs; Start European tour w/ Behemoth and Wolves In The Throne Room!
Further promoting their acclaimed current album "To Drink From The Night Itself", Swedish melodic death metal pioneers AT THE GATES have now started a massive European tour together wit
Radkey: : PREMIERES NEW SONG "SPIDERS" TODAY WITH HEAVY CONSEQUENCE
Punk-rock trio Radkey have teamed up with Heavy Consequence today for the exclusive premiere of their new song "Spiders". Listen to the track
Belzebubs: : release full-length album "Pantheon of the Nightside Gods" in April
The heralds of northern darkness BELZEBUBS have confirmed April 26th, 2019 as the release date for "Pantheon of the Nightside Gods", their long-awaited Century Media studio a
The Picturebooks: : announce UK & European Headliner Tour April/May 2019
The primal blues-rock duo THE PICTUREBOOKS will be releasing their new album "The Hands Of Time" on March 8th, 2019, worldwide and tour that album all over Europe in April an
Swallow The Sun: : release first single "Upon The Water" of new album "When A Shadow Is Forced Into The Light"
With "Upon The Water" Finnish melancholy death-doom metal masters SWALLOW THE SUN release a first glimpse on the new album "When A Shadow Is Forced Into The Light", which wi
Tribulation: : to release "Melancholia" EP on vinyl; European tour update and more summer festivals announced
Enhancing a next string of live-activities, Swedish dark metallers TRIBULATION will release their "Melancholia" EP on vinyl for the first time on February 15th, 2019 via Cent
Hexvessel: : HEXVESSEL release new single "Closing Circles"
Hexvessel release a new single, "Closing Circles", from their forthcoming "All Tree" album, to celebrate the Winter Solstice. "All Tree" will be out February 15t