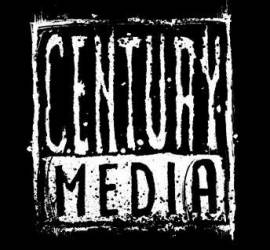 国家
Germany

新消息
Sanctuary: : return to Europe for special festival shows and discuss future plans in new video
On December 13th, 2017, Warrel Dane, the legendary lead singer of Sanctuary and Nevermo
The Offering: : announce release of "HOME" August 2, 2019
THE OFFERING from Boston are thrilled to announce the release of their debut album, "HOME", on August 2nd , 2019. The foursome have warmed crowd
: artists ABORTED, ENTOMBED A.D. and BAEST team up for "Hell Over Europe III" Tour in October/November 2019
ABORTED are touring in support of their much-lauded latest album "TerrorVision" (2018) whereas ENTOMBED A.D. will be releasing a new record entitled &ldquo
Savage Messiah: : Release Video to "The Bitter Truth"/ New Album "Demons" OUT NOW!
Today, UK metallers SAVAGE MESSIAH release their brand new album "Demons". Just in time, they also deliver an intense new video for "The Bitter Truth
Grave: : release remastered editions of "Dominion VIII" & "Burial Ground" on May 24!
Long-running Swedish death metal legend GRAVE has teamed up with Century Media Records to bring back the albums "Dominion VIII" (2008) and "Burial Gr
Entombed A.D.: : Release New Album In August
Nobody can cheat death. And nobody can cheat at death metal either. Flying the flag for balls-out and murderous death metal since 2014, Entombed A.D. are poised to ret
Avatar: : "The Eagle Has Landed (Live In Paris 2018)" out now taken from "The King Live In Paris" out May, 2019
From the Royal Court of Avatar Country.
Rogers: : ROGERS für immer! Das große Jahresfinale in Düsseldorf
Nach dem Chart-Erfolg ihres aktuellen Albums "Mittelfinger Für Immer" (Platz #14 der offiziellen Deutschen Album Charts) sowie der fulminanten, fast restlos ausverkauften Headliner
Eskimo Callboy: : release new single and video for "Supernova (RAGE 2 Edition)"
ESKIMO CALLBOY are thrilled to share "Supernova (RAGE 2 Edition)" with you. Make sure to click on the following link to hear the brand new song and watch the video clip:
Demons & Wizards: : release lyric video for "Heaven Denies" off remastered album "Demons & Wizards"
On June 7th, the two highly acclaimed albums "Demons & Wizards" (2000) and "Touched by the Crimson King" (2005) are going to be released physically again. Now