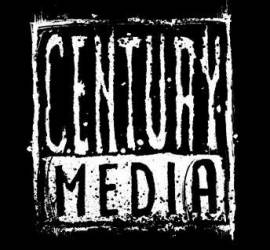 国家
Germany

新消息
Napalm Death: : announce new album "Throes of Joy in the Jaws of Defeatism"!
UK Grindcore pioneers NAPALM DEATH are delighted to announce their upcoming studio album release "Throe
Imperial Triumphant: : release Official Video To "City Swine"
Today New York City's avant-garde black metal outfit Imperial Triumphant present you their mesmerizing
Night Demon: : release 7'' Single "Vysteria"
Night Demon are excited to unveil their new single, Vysteria, for worldwide release via Century
NASTY: : announce new album "Menace" out September 25, 2020
The metallic hardcore outfit NASTY are announcing their upcoming and first album on their new found label home, Century Media Records: "Menace" is scheduled for a release on Septe
Enforced: : sign worldwide deal with Century Media Records Working on new studio album!
Richmond, Virginia Thrashers Enforced have signed a worldwide deal with Century Media Records and are currently hard at work on their upcoming studio album "Kill Gr
Sick Of It All: : release Video Clip for "Bull's Anthem"
What to do when you cannot really be in front of your fans, but still dearly miss them? Invite them to be a part of your video! Click the following link and watch "SICK OF IT ALL - Bull's Anthem
: BEWITCHER SIGNS TO CENTURY MEDIA RECORDS
CENTURY MEDIA RECORDS is pleased to announce the signing of Portland's high priests of black speed, BEWITCHER. Formed in 2013 as a studio-only duo, they quickly gained a reputat
Finntroll: : Release Of "Vredesvävd" Postponed To September 18th / Unveil Cover Artwork & Track List
Due to unforeseen delays in production, the release of "Vredesvävd" had to be postponed to September 18th. "Vredesvävd" is Finntroll's seventh full-length, the first in long seven years. The title t
Mad Sin: : announce "Unbreakable", out September 11th, 2020
Are you ready? After a decade on the lam, Germany's foremost psycho/punkabilly/rock'n'roll outfit MAD SIN are back! The new album, "Unbreakable" , finds founding member Köfte "The Big Chief" DeVille
Dream Evil: : announce live-streaming event for this weekend UK tour in March 2021!
Swedish powerhouse Heavy Metal group DREAM EVIL are back in these special times with a special event: They will be performing a special online live-set straight from the legendary Studio Fredman (In F