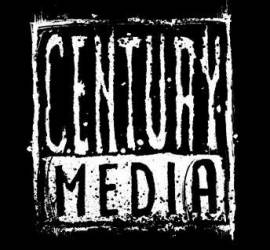 国家
Germany

新消息
New Years Day: : RELEASE NEW SONG "SKELETONS" OFF OF FORTHCOMING ALBUM/BAND TO TOUR WITH HALESTORM AND IN THIS MOMENT IN THE US
New Years Day have just dropped their new song "Skeletons" off of their forthcoming full-length album, which is slated for release spring 2019. The track is availa
Callejon: : neue Single "Von Party zu Party" ist draußen // New Single "Von Party zu Party" Out Now
English version belowNoch zwei Monate bis zur Veröffentlichung von CALLEJONs neuem Album "Hartgeld im Club". Das ist eine lange Zeit und deswegen gibt's für alle
Lacuna Coil: : release "Nothing Stands In Our Way" clip taken from "The 119 Show - Live In London"
2018 marks the 20th anniversary of LACUNA COIL's debut. To celebrate this special year, they played an exceptional show on January 19 in London at the O2 Forum Kentish Town. The un
Unearth: : announce "The Death To False Metalcore" co-headline European Tour!
UNEARTH just announced a co-headline European tour with DARKEST HOUR in March/April 2019! Support acts will be MISERY SIGNALS, MALEVOLENCE and LEFT BEHIND.UNEARTH frontman Trevor Phipps comm
MAN WITH A MISSION: : Announce UK & European Tour February/March 2019, critically acclaimed album "Chasing The Horizon" out now
"They've got big hooks, bigger grooves, and they're all the better to rock you with."(Kerrang, UK)"Wildly idiosyncratic and fizzing with ideas&hell
Witherfall: : confirmed as special guests on SONATA ARCTICA's "Acoustic Adventures" European tour!
After releasing their much-celebrated second studio album "A Prelude To Sorrow" on November 2nd via Century Media Records, US dark melodic metal masters WITHERFALL now have been confirm
Triptykon: : & Roadburn To Collaborate In The Completion Of Celtic Frost's Unfinished "Requiem"!
Tom Gabriel Warrior: In autumn of 1986, when I was 22 years old, I began writing what would become the first part of an intended three-part Requiem (missa pro defunctis; i
Sick Of It All: : release video for "That Crazy White Boy Shit" from "Wake The Sleeping Dragon!"
Upon today's release of their new album, "Wake The Sleeping Dragon!", New York's SICK OF IT ALL have launched a video clip for the song "That Crazy White Boy Shit&rdqu
Deathrite: : release third single "Temptation Calls" from their upcoming Album "Nightmares Reign"!
With "Nightmares Reign" being released next week, DEATHRITE reveal "Temptation Calls" off their upcoming 4th album before it hits the shelves on November 9th
Lacuna Coil: : release "The House Of Shame" clip taken from "The 119 Show - Live In London"
2018 marks the 20th anniversary of LACUNA COIL's debut. To celebrate this special year, they played an exceptional show on January 19 in London at the O2 Forum Kentish Town. The un