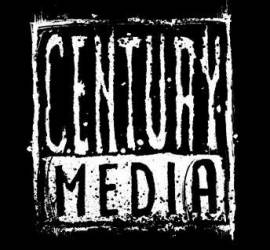 Państwo
Germany

Ilość albumów
1521 Znane albumy
Albumy które ostatnio zostały wydane
Ostatnie newsy
Mad Sin: : release "Totgesagte leben länger" Taken From "Unbreakable"
After a decade on the lam, Germany's foremost psycho/punkabilly/rock'n'roll outfit MAD SIN are unleashing another statement- check out "Totgesagte leben länger" (
Night Demon: : release Single & Live Video To "In Trance"
Night Demon are honored to unleash their new single, "In Trance" today! This single constitutes Night Demon's fifth standalone 7" vinyl release of 2020. There is a special s
King Mothership: : FEATURING MEMBERS OF PERIPHERY, SET OCT. 2 RELEASE DATE FOR "THE RITUAL" Release first single "COSMIC MELTDOWN"
King Mothership, a new band featuring Periphery's Spencer Sotelo and Matt Halpern with Slaves' bass player Tai Wright, release their debut album, The Ritual, on Oct. 2 via
Ghøstkid: : release "START A FIGHT" Song and Video
GHØSTKID's music is a dive into darkness and aggression. It's ugly yet beautiful, it's heavy while keeping a sense for catchy melodies. GHØSTKID is the new mo
Finntroll: : release Single & Animated Video To "Forsen"
Get ready for the second single "Forsen" from Finntroll's brand new album "Vredesvävd" (out September 18th)
Ghøstkid: : sign with Century Media Records
GHØSTKID's music is a dive into into darkness and aggression. It's ugly
Belzebubs: : to create an animated 360° show through Indiegogo
Enigmatic occult visionaries BELZEBUBS are once again poised to conjure something no band has done before: an animated, facemelting 360 degree mini-gig, which the fans wi
Night Demon: : Heavy Metal Podcast Online
You think you know Night Demon? Then the Night Demon Heavy Metal podcast is for you. Step into the darkness
Oceans of Slumber: : release new single and video for "The Colors of Grace" featuring Mike Moss
On September 4th, 2020, US prog metal outfit OCEANS OF SLUMBER are going to release their self-titled new opus "Oceans Of Slumber". To give their fans another glimpse on the
Body Count: : Ice-T Explains "No Lives Matter" On The Tonight Show
Ice-T Explains the meaning of Body Count's 2017 single "No Lives Matter" on The Tonight Show with Jimmy Fallon. Watch the video
Century Media : Wszystkie produkcje