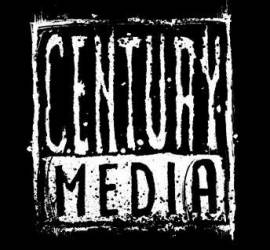 Państwo
Germany

Ilość albumów
1410 Znane albumy
Albumy które ostatnio zostały wydane
Ostatnie newsy
Periphery: : Release Music Video for "CHVRCH BVRNER" Taken from "Periphery IV: HAIL STAN"
Check out the music video PERIPHERY just released for
Hideous Divinity: : Reveal cover & tracklist of their upcoming album "Simulacrum"
Italian Death Metal force HIDEOUS DIVINITY will release their fourth full-length album "Simulacrum" on November 8th via Century Media Records. The album will feature
Voivod: : Returning to tour Europe with Gwar in November/December!
While Canadian progressive sci-fi metal innovators VOIVOD are completing their current European summer touring run, they have now announced next touring activity in support of their current and muc
Bleed From Within: : announce tour with Any Given Day and Landmvrks
After wrapping up their latest run supporting OF Mice & Men UK's BLEED FROM WITHIN are excited to announce that they will join Germany heavyweights Any Given Day on their upcoming tour.
Vitriol: : Premiere "Crowned In Retaliation" Playthrough With Invisible Oramges / Pre - Order Debut record NOW
Portland death metal band VITRIOL premiere their playthrough of "Crowned In Retaliation" today with Invisible Oranges. Watch the video, produced by
Implore: : Announce Tour To Support New Album
On September 27th, international grindcore-death-punk force IMPLORE will release their third studio album, titled "Alienated Despair"."We're very excit
Bleed From Within: : release "Ruina" video clip from "Era", start touring with Of Mice & Men
After playing prestigious festivals such as Wacken Open Air and Graspop Metal Meeting as well as selected shows with Lamb Of God and Whitechapel BLEED FROM WITHIN will embark on a number of shows s
Mayhem: : Reveal Name, Cover And Track List Of New Album
True Norwegian Black Metal legends MAYHEM will release their sixth studio album, entitled "Daemon" on October 25th . By the power of darkness and with the might of black-hear
Wolves In The Throne Room: : support Dimmu Borgir & Amorphis co-headline tour for January and February 2020
The year 2020 is set to start with a roll of thunder! Today, the Norwegian black metal force DIMMU BORGIR and Finnish melodic prog metallers AMORPHIS announce a co-headline tour that
GosT: : release "Wrapped in Wax" taken from "Valediction"
After just wrapping up a US tour with label mates 3TEETH and Author & Punisher GOST are releasing "Wrapped in Wax" taken from their upcoming album, "Valediction", that i
Century Media : Wszystkie produkcje