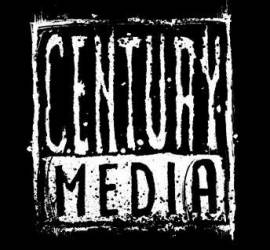 Land
Germany

Anzahl der Alben
1373 Registrierte Alben
Latest News
Insomnium: : currently in the studio to record new album
Finland's foremost melodic deathsters INSOMNIUM have begun recording their 8th studio album, as drums are being nailed at SF Studio with engineer Kimmo Perkkiö. Afterwards the
Hexvessel: : release video clip for "Changeling"
Forest Folk band HEXVESSEL are proud to unveil a brand new music video for the single "Changeling" taken from their fourth studio album, "All Tree", which is released today.
Tribulation: : Release Live Video For Nightbound, Melancholia EP On Vinyl For The First Time, On Tour With Gaahls Wyrd, Uada & Idle Hands
After winning the Swedish Grammis Adward in the category "Best Hard Rock/ Metal Album" for their most recent album "Down Below", TRIBULATION are releasing a live video to &l
Lucifer: : Touring North America in March, Join The Hellacopters on selected EU tour dates, Start working on "Lucifer III"
With "Lucifer II", the group led by Johanna Sadonis and Nicke Andersson, celebrated massive success in 2018, turning heads with their addictive Sabbath-ian hard rock, and after playing
unanimated: : to re-release first three albums!
After the release of last year's highly acclaimed new EP "Annihilation", Swedish death/black metal rulers UNANIMATED will release their first three studio albums in summer 2019 th
Aborted: : release official music video for "DEEP RED"
the song "DEEP RED", taken from their latest album "TerrorVision" (2018).Watch the video here:
Deserted Fear: : Drum Playthrough Video & European Tour In March
Finally, the waiting has come to an end! The new Deserted Fear album "Drowned By Humanity" is out now and can be purchased
Buckcherry: : Releases New Song and Title Track "Warpaint" / Touring Europe Now
Rock legends Buckcherry's have just released their newest song and title track "Warpaint". Listen to the song
Tribulation: : Win Swedish Grammis Award, Melancholia EP Available & EU Tour Soon
We are thrilled to announce that TRIBULATION, one of Century Media Records' most promising acts, took home the Swedish Grammis Award in the category "Best Hard Rock / Metal Album"
Tronos: : "Celestial Mechanics" Album Announcement, Pre-Order Start & First Single Out Today!
Newly signed to Century Media Records, UK-based outfit TRONOS are delighted to announce the worldwide release date of April 12th, 2019 for their debut album "Celestial Mechanics&rd
Century Media : Alle Releases