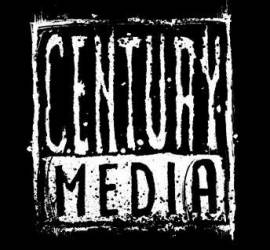 País
Germany

Número de álbuns
1362 álbuns registado
Latest News
Queensrÿche: : release new song "Man The Mchine" from The Verdict
Rock icons Queensrÿche have just release their first track, "Man The Machine", off of their forthcoming LP The Verdict
Radkey: : release new single "Junes" today!
St. Joseph, MO - November 16th, 2018 - Punk-rock trio Radkey have released their newest song "Junes" today via Century Media Records/RED Music. Fans can listen to the band's lates
Malevolent Creation: : announce release date for new studio album "The 13th Beast"
"No one can destroy this MALEVOLENT CREATION" is a legendary line by the late, great Bret Hoffmann, who passed away on July 7th, 2018. Renowned and revered for his v
The Alligator Wine : : Sign with Century Media Records and reveal first single & video from their upcoming EP "The Flying Carousel"
Vintage Rock duo The Alligator Wine have just signed with Century Media Records and present the title track off their upcoming EP "The Flying Carousel" - due to be released on January 2
Swallow The Sun: : announce new album and epic single release
Finnish melancholy death-doom metal masters SWALLOW THE SUN will release their new album "When A Shadow Is Forced Into The Light" on January 25th, 2019 through Century Media
New Years Day: : RELEASE NEW SONG "SKELETONS" OFF OF FORTHCOMING ALBUM/BAND TO TOUR WITH HALESTORM AND IN THIS MOMENT IN THE US
New Years Day have just dropped their new song "Skeletons" off of their forthcoming full-length album, which is slated for release spring 2019. The track is availa
Callejon: : neue Single "Von Party zu Party" ist draußen // New Single "Von Party zu Party" Out Now
English version belowNoch zwei Monate bis zur Veröffentlichung von CALLEJONs neuem Album "Hartgeld im Club". Das ist eine lange Zeit und deswegen gibt's für alle
Lacuna Coil: : release "Nothing Stands In Our Way" clip taken from "The 119 Show - Live In London"
2018 marks the 20th anniversary of LACUNA COIL's debut. To celebrate this special year, they played an exceptional show on January 19 in London at the O2 Forum Kentish Town. The un
Unearth: : announce "The Death To False Metalcore" co-headline European Tour!
UNEARTH just announced a co-headline European tour with DARKEST HOUR in March/April 2019! Support acts will be MISERY SIGNALS, MALEVOLENCE and LEFT BEHIND.UNEARTH frontman Trevor Phipps comm
MAN WITH A MISSION: : Announce UK & European Tour February/March 2019, critically acclaimed album "Chasing The Horizon" out now
"They've got big hooks, bigger grooves, and they're all the better to rock you with."(Kerrang, UK)"Wildly idiosyncratic and fizzing with ideas&hell
Century Media : Todas as produções