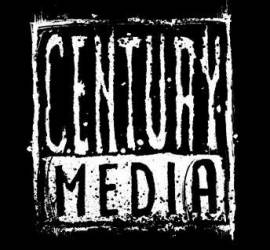 País
Germany

Número de álbuns
1491 álbuns registado
Latest News
Voivod: : To release "The End Of Dormancy" EP; Launch video-clip for "The End Of Dormancy (Metal Section)"!
Canadian progressive sci-fi metal innovators VOIVOD reawaken and return with a 3-track 12" Vinyl and Digital EP entitled "The End Of Dormancy", to be released on July 10th, 2020 worldwide via Century
Vampire: : release second single and official video from their upcoming album "Rex"!
Deep in a musty, age-old cellar of old town Gothenburg, VAMPIRE have been plotting something wicked...again! In 2020, frontman Hand of Doom, guitarists Black String and Sepulchral Condor, bassist Comm
The Pretty Reckless: : TAYLOR MOMSEN COVERS SOUNDGARDEN'S "HALFWAY THERE" WITH DRUMMER MATT CAMERON
Body Count: : release video for "Point The Finger" feat. Riley Gale from Power Trip, entirely recorded with their cell phones in home quarantine!
Today, LA's Body Count release a music video for the Track "Point The Finger" taken from their much acclaimed most recent album "Carnivore" (released March 6th
Wilderun: : release video for re-arranged version of "Hope & Shadow"! "Veil of Imagination" out on July 17th, 2020 Pre-order available now
Progressive Metal outfit WILDERUN from Boston, Massachusetts, recently announced their worldwide signing with Century Media Records. While being locked at home they recorded an alternate version of &
Mass Worship: : Release Lyric Video To "Sibylline Divination"
Sweden's extreme metal export MASS WORSHIP check in today with a lyric video to "Sibylline Divination", taken from their debut album "Mass Worship". Check out the lyric v
The Pretty Reckless: : DROP BRAND NEW SINGLE "DEATH BY ROCK AND ROLL"
DEAD LORD: : Release 7'' Single "Distance Over Time" & Announce New Album And New Line-Up!
It's been relatively quiet in camp Dead Lord lately, but today they're proud to release their brand – new single "Distance Over Time". Be sure to check out the video
Triptykon: : "Requiem (Live At Roadburn 2019)"out now! "Rex Irae" video launched
Swiss avant-garde extreme metal act Triptykon are releasing their highly anticipated "Requiem" worldwide today via Prowling Death Records / Century Media Records. "Requiem (Live at Roadburn 2019)" m
Horisont: : Celebrate Release Of New Album With Extraordinary Video To "Revolution"
Today Sweden's HORISONT are celebrating the release of their latest masterpiece "Sudden Death" with an amazing video to the song "Revolution", created by video mastermind
Century Media : Todas as produções