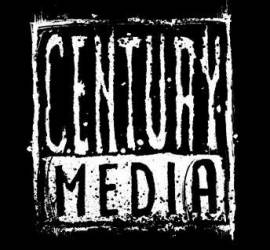 Paîs
Germany

Número de álbums
1385 Álbums hechos referencia
Ultimo lanzamiento del álbum
Ultimas Noticias
3TEETH: : Debut "EXXXIT" Video Via Kerrang!; Discuss Forthcoming Album, "METAWAR"; NSFW Video Arrives As Band Announces North American Tour
To view the "EXXXIT" video click the image above. 3TEETH, who release "METAWAR" on July 5 via Century Media, share a second track from the 13-song album, debuting the
3TEETH: : - Unveil "American Landfill" Video, European Tour Dates With Ministry
"With the stamp of approval from Tool and Rammstein already upon them, 3TEETH are set to return this year with a new record, a European tour with industrial juggernauts Ministry
Arch Enemy: : - ANNOUNCES TOUR DATES SUPPORTING AMON AMARTH
Swedish melodic death metal band Arch Enemy announce North American tour today supporting Amon Amarth. The massive tour starts on September 26th in
At The Gates: : - ANNOUNCE TOUR DATES SUPPORTING AMON AMARTH
Swedish melodic death metal pioneers AT THE GATES announce Berserker World Tour '19 presented by The Noise. The band will be on tour supporting headliners Amon Amarth, with direct
Tronos: : Launch comprehensive EPK-style video; "Celestial Mechanics" album out today!
UK-based outfit TRONOS are releasing their debut album "Celestial Mechanics" via Century Media Records worldwide today and are therefore also launching an EPK-style interview clip where
Martyrdöd: : release new single and official video for "Helveteslarm" off upcoming album "Hexhammaren"!
Always wondered what "Helveteslarm" stands for? It's the sounds of pure hellish noise, which is visualized now via the new single/video by Swedish metal crust punks MARTYRDÖD
Belzebubs: : release single and lyric video for "Nam Gloria Lucifer"
The uncrowned champions of melodic black metal BELZEBUBS have unveiled a new infernal anthem from their long-awaited studio album "Pantheon of the Nightside Gods".
Firespawn: : Release First Single "The Great One" Of New Album
Today, satanic death metal conquerors, FIRESPAWN give us the first taste of their forth –
Demons & Wizards: : ANNOUNCE NORTH AMERICAN TOUR
Legendary metal band Demons & Wizards have just announced their A Magical Encounter With Demons & Wizards North American headline tour today. The band will hit the roa
Implore: : recording new album and introducing new band member Carol Lieb
With a solid amount of shows on their backs, IMPLORE has built a name from the trenches of the underground squats to major European summer festivals, from DIY tours to supporting household names in
Century Media : Todas las producciones