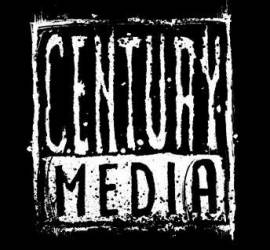 Страна
Germany

Количество альбомов
1345 Альбомы зарегистрированы
Latest News
Lucifer: : launch 'Dreamer' video/single!
On July 6th , 2018, heavy rockers LUCIFER will release their much anticipated second studio album, "Lucifer II". Now, the band invites you to check out the new single '
Backyard Babies: : sign with Century Media Records; release new single and video "Shovin' Rocks"; announce new album
With an impressive track record of eight critically acclaimed studio albums, including "Total 13" and "Making Enemies is Good", and extensive touring around the world, BACKY
Deez Nuts: : release video for "Hedonistic Wasteland", start Vans Warped Tour
Upon embarking on the North American Van Warped Tour, DEEZ NUTS are releasing a video-clip for "Hedonistic Wasteland", taken from their latest album, "Binge & Purgatory"
Avatar: : announce UK dates with Halestorm
Citizens! The King returns to the UK this fall with Halestorm! We know your island hasn't had enough of "Avatar Country" this year, and His Majesty is committed to make things right! Gl
Omnium Gatherum: : reveal cover artwork and tracklisting for new album "The Burning Cold"!
OMNIUM GATHERUM's new studio album "The Burning Cold" will see a worldwide release on August 31st! The band has now revealed the cover artwork, which was once again cre
Baest: : launch video for 'Crosswhore' and kick off "Danse Macabre" presale! Confirm shows supporting Abbath!
Danish death metallers BAEST, whose moniker translates to 'beast' or 'brute' in the band's native language, are excited to launch the first single taken from their for
Watain: : on "Trident's Curse" tour with Rotting Christ and Profanatica in November
WATAIN will return to European stages in autumn 2018. With the release of their latest album, the band has continued their way into their own unique abyss where lawless and violent magic clashes ma
Voivod: : Announce new album "The Wake" and European tour!
VOIVOD – Announce new album "The Wake" and European tour! Canadian progressive sci-fi metal innovators VOIVOD
Omnium Gatherum: : announce new album title and release date and special pre-release show at Summer Breeze Open Air!
OMNIUM GATHERUM have finished recording their new album, which will see a worldwide release on August 31st! It will be entitled "The Burning Cold". Main songwriter and
Marduk: : new video trailer for "Viktoria" online
MARDUK's new studio album "Viktoria" will be released on June June 22nd. Here you can watch a short trailer for "Viktoria" with some personal words of MARDUK&rs
Century Media : Вся продукция