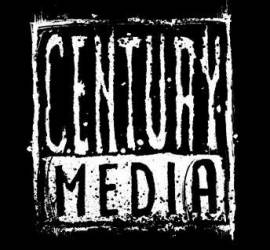 Страна
Germany

Количество альбомов
1400 Альбомы зарегистрированы
Latest News
Insomnium: : reveal details about new album "HEART LIKE A GRAVE" Welcome Jani Liimatainen as additional guitarist
On October 4th, 2019, Finnish melodic death metal masters INSOMNIUM are going to release their new album "HEART LIKE A GRAVE" via Century Media
Sick Of It All: : release video clip for "Self Important Shithead"
European tour with Comeback Kid and Cancer Bats in November After wrapping up the first leg of their European summer festivals New York's SICK OF IT ALL are sharing a
Lacuna Coil: : announce new album "Black Anima"
Italian Metal icons LACUNA COIL are excited to announce the release of their new album "Black Anima" on October 11th, 2019, worldwide through Ce
Tribulation: : Announce Tour With Ghost & All Them Witches In November/December
Swedish dark metallers TRIBULATION are proud to announce that they will support the iconic Gh
The Offering: : Release Video Clip for "Ultraviolence" taken from "HOME", announce European shows including Wacken Open Air
Boston's THE OFFERING are anything but orthodox. The high-flying quartet have a way of
Vitriol: : announce debut album "To Bathe from the Throat of Cowardice" for September 6th release
Touring Europe with Nile & Hate Eternal! On September 6, 2019, Century Media Records will release &ldq
Baest: : release new single/video "As Above So Below" and kick off album presales for "Venenum"!
On September 13th , 2019, Denmark's death metal commando BAEST will release its second studio album "Venenum" on Century Media Records. No
3TEETH: : Cover Foster The People's "PUMPED UP KICKS"; Set Sights On Song's Commentary On Gun Culture In Blistering New Video, METAWAR Will Be Released Friday
To view the "PUMPED UP KICKS" video click the image above or follow this
The Alligator Wine : : Release New Live Track & Video To "Drunk On My Skin"
Today psychedelic duo The Alligator Wine release a live recording of "Drunk On My Skin&
Swallow The Sun: : announce European headline tour for fall 2019
Finnish melancholy death-doom metal act SWALLOW THE SUN continue touring Europe later this year to support their latest release "When A Shadow Is Forced Into The
Century Media : Вся продукция