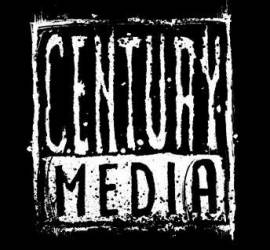 Страна
Germany

Количество альбомов
1367 Альбомы зарегистрированы
Latest News
Deserted Fear: : Announce EU Tour For Early 2019
In just a decade DESERTED FEAR have grown out of Death Metal's underground in a rapid tempo. Today they vividly teach the meaning of fear to their international fellows!The pre – order
Arch Enemy: : release new music video for "Reason To Believe"!
Extreme Metal giants ARCH ENEMY are proud to unveil a brand new music video for the single "Reason To Believe", taken from their recent, internationally acclaimed album, "Will To
Hexvessel: : release the first single and video "Old Tree" from their new album "All Tree"
From the ghostly notes of the dead tree branch, played with a violin bow by Antti Haapapuro, to the haunting guitars, found forest sounds and violin by Daniel Pioro, their new song "Old Tree&
Lucifer: : launch acoustic live video of 'Dreamer / Phoenix' and kick of Scandinavian tour on December 11th, 2018!
2018 marks a year of renewal, of rebirth in the history of LUCIFER. The group returned with a revamped line-up, released a much acclaimed second studio album and
: Führungswechsel beim Sony Music Label Century Media // Change of leadership at the Sony Music label Century Media
München, 3. Dezember 2018: Veränderungen beim Dortmunder Sony Music Label Century Media: Antje Lange, die Century Media Records 12 Jahre als General Managerin International leitete, verl&
Triptykon: : Triumph Of Death - A Tribute To Hellhammer
Hellhammer existed for a mere two years, from May 1982 to May 1984. During this time, the band wrote material for three demos, one 12" EP, and the legendary Death Metal compil
Deserted Fear: : Release new album "Drowned By Humanity" on February 8th
The youngest hope for Death Metal, Deserted Fear are releasing their new epos "Drowned By Humanity" on February 8th, 2019.In just a decade Deserted Fear have gro
At The Gates: : Announce special new EP releases, Commence European dates!
After a highly successful touring run across North America together with Behemoth and Wolves In The Throne Room, Swedish melodic death metal pioneers AT THE GATES are not only starting a special sh
Malevolent Creation: : launch lyric video for new single 'Mandatory Butchery'
"No one can destroy this MALEVOLENT CREATION" is a legendary line by the late, great Bret Hoffmann, who passed away on July 7th, 2018. Renowned and revered for his v
Rogers: : veröffentlichen "Zu spät (feat. Ingo Donot)" von "Mittelfinger für immer", Album erscheint am 08.03.2019
Hinter den ROGERS liegt ein turbulentes Jahr, das u.a. von unzähligen Shows und den Aufnahmen ihres vierten Studioalbums "Mittelfinger für immer" geprägt war. Zeit zum Du
Century Media : Вся продукция