Black Gothique
Cradle Of Filth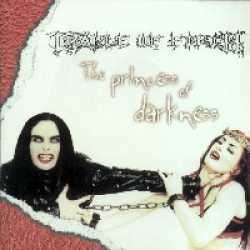 Nom du groupe
Cradle Of Filth
Nom de l'album
The Princess of Darkness
Membres possèdant cet album
51
Tracklist
Dynamo '99
1.

The Forest Whispers My Name
2.

From the Cradle to Enslave
3.

Cruelty Brought Thee Orchids
4.

Dusk and Her Embrace
Dynamo '97
5.

To Eve the Art of Witchcraft
6.

The Forest Whispers My Name
7.

Dusk and Her Embrace
8.

Malice Through the Looking Glass
9.

Haunted Shores
10.

The Black Goddess Rises
Waldrock '97
11.

Dusk and Her Embrace
12.

To Eve the Art of Witchcraft
13.

The Forest Whispers My Name
Commentaire @ Julien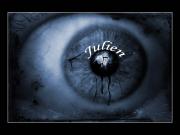 07 Septembre 2005
Titres 1 à 4 : enregistrés live au
Dynamo
Open Air Festival à Eindhoven le 23 mai 1999.
Titres 5 à 10 : enregistrés live
Dynamo
Open Air Festival à Eindhoven le 18 mai 1997.
Titres 11 à 13 : enregistrés live au Waldrock Festival à Bergum le 28 mai 1997.
Voici qu'arrive en 1999 un ptit bootleg de Cradle super intéressant. En effet il permet de juger la (seule) prestation Dave Hirschheimmer a la batterie. Hélas il n'est vraiment pas au niveau de Nick (en plus il bénéficie d'un son pourri). A l'époque on pouvait y découvrir aussi un titre inédit « from cradle to enslave ». Le probleme de cette galette est la set list qui voit 3 fois « The forest whispers my name », 3 fois «
Dusk
and her embrace » et 2 fois « To Eve the art of witchcraft » apparaître alors que des titre comme «
Funeral
in Carpathia» ont été oublies.
Parlons du son, qui est généralement le point faible de Cradle. Pour le coup le son est bon des titres 5 a 13 pas de problèmes. En revanche des titres 1 a 4 le son de batterie gâche la fête. On notera des petits problèmes de mises en place sur certains titres mais rien de bien méchant.
Le titre « From cradle to enslave » passe très bien l'épreuve du live bien qu' inconnu a l'époque (on a déjà vu des nouveaux morceaux tomber à plat).
Au final il n'y a rien a vraiment critiquer sur ce bootleg a part les répétitions de titres mais la qualité de l'ensemble rattrape le coup et n'offre que du bonheur. Un bel objet de collection pour les fans. Je ne vendrais le miens pour rien au monde…….
Autres productions de Cradle Of Filth
Autres albums populaires en Black Gothique