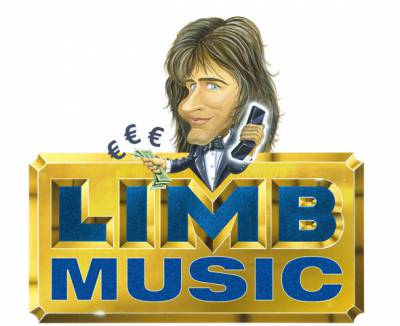 Pays
Allemagne

Nombre d'albums
195 albums référencés
Sorties d'albums récentes
Dernières News
MEMORIES OF OLD release date revealed / trailer released!
🔥 ⚔️ FINAL TEASER TRAILER ⚔️ 🔥 The prophecy has been solved. The Zeramin Game is coming… #AreYouReadyTo #FollowFowlen Pre-Order "The Zeramin Game" now! 🔥 ➡️ Memo
SYMPHONITY release second single & videoclip
Marco Polo – Dreaming Of Home is SYMPHONITYs second single and videoclip with the refined new line-up, featuring Konstantin Naumenko (Sunrise) and Mayo Petranin (ex-Signum Regis) on vocals. Lyri
🔥⚔️ MEMORIES OF OLD: ART + TRACK LISTING + PRE-ORDER ⚔️🔥
MEMORIES OF OLD presents, "The Zeramin Game". Follow the link for full track listing, running time, and to pre-order the physical album now!! 🔥➡️ http://www.memoriesofold.co.uk/tzgp
STEVIE MCLAUGHLIN presents…
STEVIE MCLAUGHLIN has kept himselft busy during these crazy times and produced a couple of more videos. All the songs are taken from his solo debut album "Toy Empires". And speaking of sol
MEMORIES OF OLD – T-shirt available
Some cool news from the MEMORIES OF OLD camp: 🔥⚔️ !! NEW T-SHIRT !! ⚔️🔥 Our friends… we hope you are all safe and well, and listening to as much EPIC POWER METAL as you can to get
STAY THE FUCK HOME AND LISTEN TO METAAAAAAAL…
Nothing fancy – just the fact! We could recommend our playlist Power Metal Mix – or the Power Metal Ballads or any other good music by our fellow labels. Just STAY HOME – STAY SAFE!!
MEMORIES OF OLD release date postponed
Even though we hate to do it but… – We'll let MEMORIES OF OLD explain the situation, as we could not have said it any better! "⚔️ Disappointing, but Unavoidable News…
MEMORIES OF OLD – album update available!
Billy, Tommy and Erick have a little update for you from the backstage area at Wembley Arena! 😜 Look out for lots of more updates in the coming weeks as the guys work endlessly to bring you their d
MINOTAURUS release video for album title track
"Victims Of The Underworld" is the title track and third single, taken from the latest MINOTAURUS album, released on 08. November 2019. Stream or buy the album at: CD order: ebay.de amazon
New SYMPHONITY single & video: Marco Polo (part 2) – Crimson Silk
SYMPHONITY are back with their first single and videoclip in the new line-up with both, Antonio Abarte (PERSEUS) and Mayo Petranin (ex-SIGNUM REGIS), on lead vocals. "Crimson Silk" feature
Limb Music Products : Toutes les productions