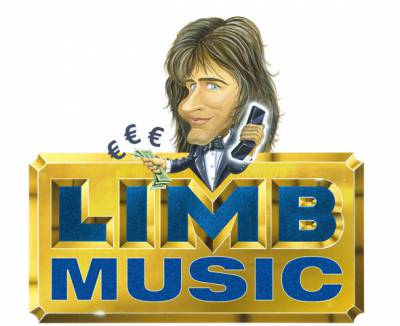 País
Germany

Número de álbuns
189 álbuns registado
Latest News
MINOTAURUS crowdfunding for the German speaking folks
Um Ihren Fans eine besondere Party bieten zu können, hat die Band eine Crowdfunding Kampagne zur Finanzierung Ihre Jubiläumskonzertes gestartet. Neben den CD / Shirt Bundles, gibt es hier zusätzlic
Join Fowlen's Army: MEMORIES OF OLD need you!
Watch the bands statement below and be part of the journey! "Memories Of Old would like to thank each and every one of you who has supported us on our journey so far. The response we have had fr
MEMORIES OF OLD – Video for second single out now!
"Throughout the land of Xia, the age of uncertainty continues to reign. Heroes have tried and failed to unearth the secrets beneath the shadow of Zera. Though the quest lays dormant, an unlikely
MEMORIES OF OLD – "The Land Of Xia" & "Zeras Shadow" digital singles
André Matos passed away
Our hearts are broken and we had to come to terms with the news before posting anything: André Matos (ex VIPER, ex ANGRA, SHAMAN) passed away on June 8th at the age of 47 after suffering a heart atta
New MEMORIES OF OLD song coming on Friday!
MEMORIES OF OLD are presenting "Zeras Shadow". Almost 9 minutes of new Epic Symphonic Power Metal is coming your way THIS FRIDAY at 6pm CET along with a brand new lyric video! Let the band
MEMORIES OF OLD sign worldwide deal with Limb Music!
We are proud to announce that the new UK Epic Symphonic Power Metal band MEMORIES OF OLD, featuring lead vocals from Tommy Johansson (SABATON, MAJESTICA) has signed a worldwide deal with us. The band
MINOTAURUS to start crowdfunding campaign for anniversary album
In 2019 the Ancient Epic Metal band MINOTAURUS from Aschaffenburg celebrates its 25th anniversary. The 6-members will produce their sixth album, titled "Victims Of The Underworld", and rel
SYMPHONITY announce second singer!
Symphonity had two singers for the most of the time in the past and there is no reason to change it. Since Antonio Abate came aboard for Olaf Hayer, it is now time to announce that Mayo Petranin (ex-S
10 years of Limb Music Spotify highlights playlist available
These are – at this point – the most played songs on Spotify of each Limb Music album in the last 10 years in chronological order of the releases. The playlist to date contains 59 songs an
Limb Music Products : Todas as produções