Death Metal
God Dethroned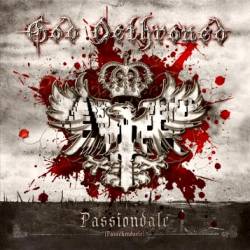 Nom du groupe
God Dethroned
Nom de l'album
Passiondale
Date de parution
24 Avril 2009
Membres possèdant cet album
82
Tracklist
DISC 1
1.

The Cross of Sacrifice
2.

Under a Darkening Sky
3.

No Man's Land
4.

Poison Fog
5.

Drowning in Mud
6.

Passiondale
7.

No Survivors
8.

Behind Enemy Lines
9.

Fallen Empires
10.

Artifacts of the Great War
DISC 2 - LIVE IN 2005
1.

Nihilism
2.

Boiling Blood
3.

The Warcult
4.

Soul Sweeper
5.

The Art of Immolation
6.

Villa Vampiria
7.

The Last Zip of Spit
8.

Sigma Enigma
9.

The Serpent King
Aucun article trouvé en Français, les articles de la section anglaise sont affichés.

Chronique @ hack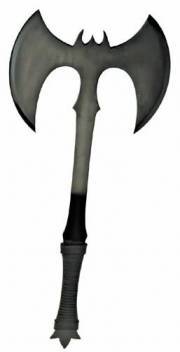 21 Janvier 2010
God Dethroned
were formed nearly 20 years ago and this is their 8th release. This is a concept album Relating to World War I. The title,
Passiondale
, takes its name from the battle scarred town of Passchendaele. Passchendaele is located almost 9 miles north of the French border in southwestern Netherlands. The town Had taken on this nickname, Because the English speaking soldiers of World War I had difficulty with the Dutch pronunciation of the name. The
Passiondale
area was an infamous battleground during World War I, with a body count approximating 900,000.
Passiondale
was recorded with only 3 band members, guitarist Isaac Delahaye Because Had quit the band. But he left on good terms and Henri Sattler helped with research on the battles of the WWI
Passiondale
area, to Enhance his song writing efforts. All of the lyrics were written by vocalist / guitarist Sattler and the Majority of the music was also written by him. Guitarist Susan Gerl was hired after this album was recorded. She appears in the video for
Poison
Fog
(a song about the "mustard" gas that was used in WWI), so this must have been another lip-sync job, that is typical with official videos.
This album pales in comparison to their previous album,
The Toxic Touch
. The level of play drops down a couple of notches on this release. Something is missing on this album. The skill and energy of former guitarist Isaac Delahaye. He ignited a creative spark and brought a modern touch to this band. Delahaye played guitar leads in the vein of the Amott brothers from
Arch Enemy
. The spontaneity of their songs have suffered without the influence of a good 2nd guitarist. They probably would have been better off by hiring guitarist Susan Gerl, before they recorded this album. Because they were a brutally impressive Strikeforce, when they had 2 guitarists, with 2 different styles to add some diversity to their sound. Instead they put out an album that sounds like a lackluster emulation of
Unleashed
.
Autres productions de God Dethroned
Autres albums populaires en Death Metal