Death Metal
Monstrosity (USA)
Nom du groupe
Monstrosity (USA)
Nom de l'album
Millennium
Date de parution
Août 1996
Membres possèdant cet album
69
Tracklist
Re-Issue in 2004 by Karmageddon Media.

1.

Fatal Millennium

04:35

2.

Devious Instinct

04:02

3.

Manic

03:30

4.

Dream Messiah

04:25

5.

Fragments of Resolution

05:08

6.

Manipulation Strain

04:02

7.

Slaves and Masters

03:13

8.

Mirrors of Reason

03:34

9.

Stormwinds

04:59

10.

Seize of Change

02:46

Total playing time

40:14
Chronique @ Arawn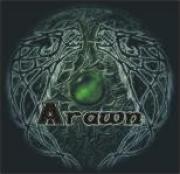 08 Mai 2005
4 ans après
Imperial Doom
,
Monstrosity
sort son deuxième album,
Millenium
, après une hécatombe dans le line up et un changement de label. En effet, l'excellent Mark Van Erp est désormais remplacé par Kelly Conlon dont le jeu de basse est largement plus discret. Exit également les guitaristes Jon Rubin et
Jason
Goble qui sont remplacés par
Jason
Morgan, ce qui fait ainsi passer
Monstrosity
de deux à une guitare. Côté label,
Monstrosity
a quitté
Nuclear
Blast pour
Conquest
Music.
Le changement n'a pas été sans influence sur la musique du groupe. En effet, avec
Millenium
,
Monstrosity
se radicalise dans son death brutal typique de Floride. En effet, la perte d'une guitare donne aux chansons un côté nettement plus incisifs, que cela soit durant les solis purement chaotique qui, nécessairement, ne s'appuient plus sur une mélodie posé ou sur les riffs en général qui prennent un côté résolumment plus rythmique et dépouillé que dans
Imperial Doom
. "
Fatal
Millenium
" est très représentative de l'album avec ses nombreux changements de rythme et accélérations brutales que l'on retrouve dans toutes les chansons et où l'on passe constamment du grind au mi tempo en passant par des riffs speed bien violent.
La nette augmentation des grinds comme le montre "Slave and Masters", "Manipulation Strain" ou "Manic" même si ceux-ci restent très ciblés et interviennent plus souvent comme des cassures ou des ponts avant de laisser la place à des riffs plus posés accroissent largement l'aggressivité de l'album. Que dire également de
Corpsegrinder
avec un chant particulièrement brutal et rapide et la recrudescence de ses hurlements death aigus. Signalons quand même que
Millenium
nous offre deux moments de calme relatif avec "
Fragments
of Resolution" et "Mirrors of Reason" qui reste majoritairement mi tempo.
Avec cet album,
Monstrosity
nous offre du brutal death fort bien exécuté mais qui n'a pas la personnalité et l'efficacité de l'album précédent. Agréable à l'écoute mais sans réellement marquer l'esprit ni sortir du rang. Par contre il ne décevra pas les fans du style.
Autres productions de Monstrosity (USA)
Autres albums populaires en Death Metal