Metalcore
Demon Hunter
Tracklist
DISC
1.

Descending Upon Us
2.

LifeWar
3.

Collapsing (ft

.

Björn Strid of Soilwork)
4.

This Is the Line
5.

Driving Nails
6.

The World Is a Thorn
7.

Tie This Around Your Neck
8.

Just Breathe (ft

.

Christian Älvestam of Solution .45)
9.

Shallow Water
10.

Feel as Though You Could (ft

.

Dave Peters of Throwdown)
11.

Blood in the Tears
Bonustracks (Deluxe Edition)
11.

Desire the Pain
12.

Driving Nails (String Mix)
DVD (DELUXE EDITION)
13.

Making of the album
14.

Live acoustic set
Review @ hack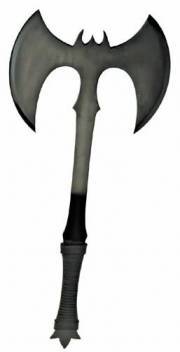 03 April 2010
This Seattle metalcore outfit was founded by brothers Ryan Clark (vocalist) and Don Clark (rhythm guitarist) in the year 2000. This 5th album is their 1st release with the 2 new guitarists that have joined the band, since Don Clark and Ethan Luck left the band in 2009. It's been 3 years since their last studio album. This new album debuted at #39 on the Billboard 200 Chart, selling 14,000 albums in the first week of its release. It features guest vocals by Bjorn "Speed"
Strid
, of
Soilwork
, on 1 track. It also features guest vocals by Dave Peters, of
Throwdown
, on another track.
The Clark brothers are graphic designers and Don Clark owns a graphic design company in Seattle. Don quit the band, so that he could concentrate on his business, and spend more time with his family. He has 2 children. His brother, Ryan Clark, currently has no children. So that affords him more time to work with the band. Ryan is a very busy man because he works 3 jobs. He works as the art director for Solid State Records(the band's label), as vocalist/song writer for
Demon Hunter
, and also part time at his brother's company.
After Don left the the band in 2009, Ethan(lead guitarist) left the band shortly afterward, because of his own busy agenda. Patrick
Judge
was their first choice as the replacement on lead guitar, because he had worked with the band before, and he was familiar with the band's material. They chose rhythm guitarist Ryan Helm, because they knew him, and he has a good chemistry with the band. He played with the band, Ascendicate, that Ryan had helped to get signed by Solid State Records. The Clark brothers wrote all of the lyrics and music for all of the songs on the band's past albums. But on this new release, Ryan wrote all of the songs, except for the guitar music. All of the guitar music was written by Patrick
Judge
. The album art was painted by Dan Seagrave, it was directed, and designed by Ryan Clark.
Descending
On Us is a bad ass thrash song, with the typical harmonic interludes of metalcore music. But these clean vocal harmonies sound similar to the chorus used on A Broken Upper
Hand
, from their first album. Life War starts with heavy and slow thrashing and is mixed up with groovy guitar leads, that sound very innovative, and catchy. Collapsing employs the keyboard playing of producer, Aaron Sprinkle. This song sounds as though it could have been performed by
Loverboy
. It's still a very good song and features Bjorn "Speed"
Strid
, of
Soilwork
on back-up vocals. Driving
Nails
is ballad with symphonic music, it sounds more like an AM radio pop song. This Is The Line,
The World Is a Thorn
, and Tie This Around Your Neck are in their typical style of mixing hard core thrash and modern metal. Just Breathe, Shallow Water, and Feel As though You Could(which isn't listed on the SOM track list) mix trendy modern metal and breath taking choruses.
Blood
In The Tears is a ballad, that sounds similar to the style of later
Alice In Chains
.
I've got all of their studio albums. Some of them are very good and some are so-so. I can honestly tell you that this is their best album yet. It's got an entertaining blend of intense thrashing, innovative nu metal style, and stunningly beautiful choruses accompanied with very bright musical harmonies. Ryan likes to have 2 ballads on every
Demon Hunter
album, because they had 2 ballads on their debut album, and he wants to keep that up as a tradition. I rated this album a 19 instead of a 20, only because of the boring ballad, Driving
Nails
. I think that fans of nu metal, as well as fans of metalcore will enjoy this album.
Other productions from Demon Hunter
Other famous albums in Metalcore