Death Brutal
Prostitute Disfigurement
Nom du groupe
Prostitute Disfigurement
Nom de l'album
Deeds of Derangement
Date de parution
18 Août 2003
Membres possèdant cet album
51
Tracklist
Re-Issue in 2008 by Displeased Records
Re-Issue in 2011 by Comatose Music
1.

Insides to Expose
2.

Swollen
3.

Deformed Slut
4.

Postmortal Devirginized
5.

Deeds of Derangement
6.

She's Not Coming Home Tonight
7.

Repulsive to Kill
8.

G-B Massacre
9.

Cum Covered Stabwounds
10.

Screaming in Agony
11.

Skinned & Sodomized
Chronique @ grogwy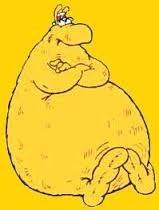 30 Janvier 2017
La Hollande, l'autre pays du...Brutal Death Metal
A la différence de ses compatriotes de
Last Days Of Humanity
et
Inhume
, les Néerlandais de Prostitute
Disfigure
ment évoluent non pas dans un Grindcore saupoudré de
Death
Metal
, mais dans un
Brutal
Death
Metal
teinté de Grindcore, ce qui n'est pas la même chose.
Formé à Veldhoven en 1998 sous le nom d'
Abhorrence
, le groupe se sépare en 2000 pour se reformer en 2001 sous le nom de Prostitute
Disfigure
ment.
Cette même année les Néerlandais signent sur le minuscule label Dismemberment Records, et enregistre leur premier album "
Embalmed
Madness".
Sur ce disque, le groupe s'inspire principalement des Américains de
Mortician
en interprétant un primitive
Death
/Grind.
Cette ressemblance est d'autant plus flagrante, qu'à l'instar de son modèle Prostitute
Disfigure
ment n'a pas de batteur, et utilise une boite à rythmes.
Il faudra attendre la fin de l'année 2001 pour que le groupe se dote d'un vrai batteur.
Sign
és en 2003 par le label allemand
Morbid
Records (
Haemorrhage
,
Obscenity
), les membres de Prostitute
Disfigure
ment se rendent en février 2003 aux studios
Excess
(Rotterdam) enregistrer "
Deeds
of Derangement", qui sortira six mois plus tard.
Si sur ce second méfait Prostitute
Disfigure
ment s'éloigne de son
Death
/Grind originel, c'est pour se rapprocher d'un
Brutal
Death
Metal
dans la lignée de
Deeds
of
Flesh
et
Disgorge
.
Cette orientation se confirme dès le premier morceau "Insides to Expose", sur lequel les guitaristes Niels Wijk et Roel Van Kruysdijk exécutent d'excellentes et très fluides parties de guitares, appuyés par la puissante section rythmique de Patrick Oosterveen (basse) et Tim Bazen (batterie).
Ce mélange de brutalité et de rapidité sera présent tout au long du disque, que ce soit avec le virulent "Swollen", l'assourdissant "
Deeds
of Derangement", ou encore "Cum Covered Stabwounds" et ses dissonants solos.
L'autre point fort de Prostitute
Disfigure
ment, ce sont les borborygmes de Niels Adams proches de ceux de Hans Smits (
Last Days Of Humanity
) qui donnent une coloration Goregrind aux différents titres.
Cependant, et de manière à varier (légèrement) son style, le vocaliste n'hésite pas à ajouter des parties criardes sur "Postmortal Devirginized" et "She's Not Coming
Home
Tonight".
Aidé par une production claire et dynamique, ainsi que par la durée raisonnable du disque (trente deux minutes), Prostitute
Disfigure
ment nous offre avec ce tonitruant "
Deeds
of Derangement" un appréciable album de
Brutal
Death
Metal
qui, aux côtés des "Feasting on
Blood
" (2000) de
Severe Torture
et "Perceptive
Deception
" de
Disavowed
(2001) démontre la qualité des nouvelles formations natives des Pays-Bas.
Par la suite, Prostitute
Disfigure
ment quittera
Morbid
Records pour rejoindre Neurotic Records (
Corpus Mortale
,
Visceral Bleeding
).
Au sein de ce label les Néerlandais enregistreront en 2005 le très bon "Left in Grisly Fashion", un album dans la veine de "
Deeds
of Derangement", puis trois ans plus tard l'excellent "Descendants of
Depravity
" sur lequel Niels Adams abandonne ses singuliers borborygmes, moins compatibles avec la nouvelle orientation plus technique du groupe.
Autres productions de Prostitute Disfigurement
Autres albums populaires en Death Brutal