Death Thrash
Darkane
Album Name
Layers of Lies
Data de aparición
27 Junio 2005
Miembros poseen este álbum
70
Tracklist
1.

Amnesia of the Wildorian Apocalypse
2.

Secondary Effects
3.

Organic Canvas
4.

Fading Dimensions
5.

Layers of Lies
6.

Godforsaken Universe
7.

Klastrophobic Hibernation
8.

Vision of Degradation
9.

Contamined
10.

Maelstrom Crisis
11.

Decadent Messiah
12.

The Creation Insane
Bonustrack (Japanese Release)
13.

Subliminal Seduction
Ningun artículo encontrado en Español, los artículos de la sección inglesa son fijados.

Comentario @ hack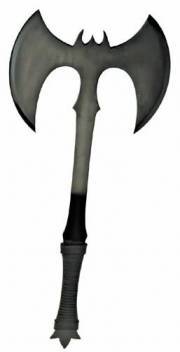 03 Octubre 2009
According to the Merriam-Webster dictionary, arcane means mysterious or secret. So the name
Darkane
can be interpreted as a dark and mysterious secret. This is the 4th album for this Swedish death-thrash quintet.
The band had to wait almost a year, before working on this album, because drummer Peter Wildoer had to overcome a wrist problem. The album opens with the typical symphonic diversion. It isn't full of thick chords and blast beats. This album is characterized with technical guitar work and intricate melodies. It often shifts into high gear with fast-tempo shredding. It's a synergistic blend of of melodic hooks and sheer power.
There are lots of melodic interludes with symphonic music and choir like vocals. Klas Ideberg and Christopher Malmstrom sing back-up vocals, and help with the choruses. Guitarist Christoper Malmstrom used to sing with a barbershop choir when he was 18 years old. In Sweden, barbershop choirs aren't percieved as geeky, like they are in the USA. Barbershop choirs are popular in Helsingborg, Sweden. Vocalist Andrea Sydow never sang death metal or was a metal fan before joining the band. Andreas yells and sings at medium range vocals without any grim vocals (grim vocals aren't necessary with this caliber of talent). Peter Wildoer is a very skilled percussionist, who helps punctuate the high speed shredding. I like every song on this album. Similar bands are
Trivium
and
In Flames
.
Other productions from Darkane
Other famous albums in Death Thrash