Black Metal
1349
Album Name
Revelations of the Black Flame
Released date
25 May 2009
Members owning this album
163
Tracklist
DISC 1

1.

Invocation

06:13

2.

Serpentine Sibilance

04:35

3.

Horns

03:04

4.

Maggot Fetus… Teeth Like Thorns

03:46

5.

Misanthropy

03:33

6.

Uncreation

06:59

7.

Set the Controls for the Heart of the Sun

06:13

8.

Solitude

03:38

9.

At the Gate..

.

06:52

DISC 2 - WORKS OF FIRE, FORCES OF HELL (LIMITED EDITION)
Recorded live at Kolinsborg, Stockholm, 03/12/2005.

1.

Hellfire

05:47

2.

Chasing Dragons

06:33

3.

Satanic Propaganda

03:14

4.

I Am Abomination

04:13

5.

Manifest

05:06

6.

Slaves to Slaughter

08:55

Total playing time

44:57
Comment @ Demogorefest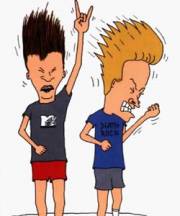 08 December 2009
As far as newer black metal bands are concerned,
1349
was considered one of
Norway
's rising stars among this new scene. Notice how I said "was" and not "is", this is because their new album is atrocious, especially when compared to their older works such as
Beyond the Apocalypse
,
Liberation
, and
Hellfire
which were some of the first albums that really got me into Norwegian Black metal.
Revelations of the Black Flame
is
1349
's version of
Volcano
by
Satyricon
... remember that horrible attempt at a sell-out? This album has all that and more... incredibly long songs that never really pick up speed, along with vocals that are almost laughable in parts, and a production value that sounds Mainstream-ish.
If you're looking for proof of their change in sound on this new album, you only need to listen to any song from any of their previous albums and compare it to a song off this new release. Tracks like "Maggot Fetus - Teeth Like
Thorns
" and "Set The Controls For The
Heart
Of The Sun" both make no sense whatsoever, and are just plain boring.
There's no two ways about this album, it's just plain bad.
True
Norwegian Black
Metal
fans will, without a doubt, be disappointed by
Revelations of the Black Flame
.
Other productions from 1349
Other famous albums in Ambiant Black