Black Metal
1349
Tracklist
1.

Tunnel of Set - I

01:32

2.

Atomic Chapel

06:24

3.

Tunnel II

01:01

4.

When I Was Flesh

05:45

5.

Tunnel III

00:39

6.

Psalm 7.77

05:42

7.

Tunnel IV

01:02

8.

Pandemonium War Bells

07:48

9.

Tunnel V

01:15

10.

The Devil of the Deserts

06:30

11.

Tunnel VI

01:04

12.

Demonoir

06:19

13.

Tunnel VII

03:53

Bonustracks (Digipack Edition)

14.

Rapture (Morbid Angel Cover)

04:03

15.

Strike of the Beast (Exodus Cover)

03:43

16.

Nerves (Bauhaus Cover)

05:20

Total playing time

46:54
Review @ Demogorefest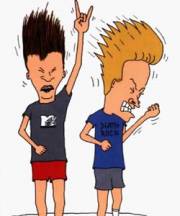 18 June 2010
As far as Norwegian black metal bands are concerned,
1349
has probably been the most active in recent years, they have released 6 full length albums in the last 7 years,
Demonoir
being their most recent album. And if you had the misfortune of listening to the Ambient catastrophe that was their last release,
Revelations of the Black Flame
, you may be somewhat hesitant to delve into their newest album. However, after listening to most of the new album, I'm convinced that the band has took a step back towards their raw, black metal sound that had made them so popular among black metal fans, myself included.
The album starts off with a bland, ambient intro track, the exact same crap that was on the entire
Revelations of the Black Flame
album. But it gets better, after a short and boring intro, the album kicks into the first real song on the album, Atomic
Chapel
, which features some great guitar work and even a solo or two can be heard, which is rare for a band that started out as raw and primitive as they did. The drumming is as fast and furious as one would expect from a band that has the likes of the legendary
Frost
on drums. after their excellent first real song, the album kicks back into another boring, almost
Drone
-ish sound track, the "Tunnel of set" tracks end up plaguing every other real song on this album, and are sort of a nuisance amongst this otherwise great album.
The vocals on
Demonoir
are for the most part, just the way the were on
1349
's early works such as
Liberation
and
Hellfire
. However, there are some instances where they change to almost an eerie spoken word type, which is reminiscent of
Mayhem
's more recent releases(Ordo ad Chao), which personally, i thought were god awful, and not in the good way either. And as with any good black metal album, there's hardly any Bass line in any of these tracks, and if there is, it's well hidden amongst the constant clanging and clashing of
Frost
's inhuman drum set.
Although
Demonoir
may not be at the same musical level that
Liberation
was, it's still hundreds of times better than
Revelations of the Black Flame
, and is a step back towards their glory days. This album isn't entirely perfect, but minus the annoying ambient/drone tracks it's a very good album.
Other productions from 1349
Other famous albums in Black Metal