Nu Metal
Linkin Park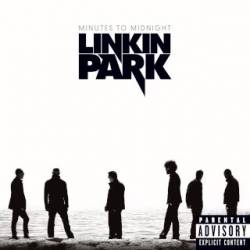 Album Name
Minutes to Midnight
Released date
30 April 2007
Members owning this album
574
Tracklist
1.

Wake

01:40

2.

Given Up

03:09

3.

Leave Out All the Rest

03:29

4.

Bleed It Out

02:44

5.

Shadow of the Day

04:49

6.

What I've Done

03:25

7.

Hands Held High

03:53

8.

No More Sorrow

03:41

9.

Valentine's Day

03:16

10.

In Between

03:16

11.

In Pieces

03:38

12.

The Little Things Give You Away

06:23

Bonustrack (iTunes Version)

13.

No Road Left

03:52

Total playing time

43:23
Comment @ LIlliy
This is, no doubt, my favorite
Linkin Park
CD. I like every song, and have listened to the CD many times.
From the first to the last song, they show again and again how good of a band they are. The guitar work is all good and they show a good mix of harder and slower rock.
Though die hard metal fans may not like
Linkin Park
's use of piano, and the slowness of a lot of their songs, they still appeal to listeners every where.
And for all those
Twilight
fans out there, they even used
Leave Out All the Rest
(a song from this CD) in the movie.
Over all, I like
Linkin Park
's music and I think they really use this CD to shine. This is the essence of
Linkin Park
.
Other productions from Linkin Park
Other famous albums in Nu Metal