Thrash Metal
Flotsam And Jetsam
Band Name
Flotsam And Jetsam
Album Name
Doomsday for the Deceiver
Members owning this album
216
Tracklist
Re-Issue in 2006 by Metalblade with 2 bonustracks and 2 discs included.
DISC 1
1.

Hammerhead
2.

Iron Tears
3.

Desecrator
4.

Fade to Black
5.

Doomsday for the Deceiver
6.

Metalshock
7.

She Took an Axe
8.

U.L.S.W.
9.

Der Fuhrer
10.

Flotzilla
Bonustracks (Iron Tears Demo)
11.

Iron Tears
12.

I Live You Die
DISC 2 - DOOMSDAY FOR THE DECEIVER (REMIXED AND REMASTERED)
1.

Hammerhead
2.

Iron Tears
3.

Desecrator
4.

Fade to Black
5.

Doomsday for the Deceiver
6.

Metalshock
7.

She Took an Axe
8.

U.L.S.W.
9.

Der Fuhrer
10.

Flotzilla
Bonustracks (1985's Metal Shock)
11.

Hammerhead
12.

The Evil Sheik
13.

I Live You Die
14.

The Beast Within
DVD - THE EARLY YEARS
1.

Interview Pt

.

1 (1983-84)
2.

Iron Tears (Live at Palace West, New Years, 1984)
3.

Interview Pt

.

2 (1983-84)
4.

Hammerhead (Live in Jason's Apartment, 1985)
5.

She Took an Axe (Live at the Pony Express, 1985)
Recorded live at Bootleggers, 1985.
6.

Iron Tears
7.

Fade to Black
8.

Metal Shock
9.

She Took an Axe
10.

Children of the Night (Unreleased)
11.

The Executioner (Unreleased)
12.

Those Who Defy (Unreleased)
13.

On the Attack (Unreleased)
14.

I Live You Die
15.

Hammerhead
16.

The Beast Within
- Photo History
Review @ venom83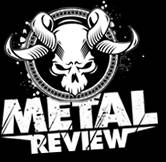 22 November 2010
It never fails to surprise me as to why I haven't written a review for this beast of an album yet when the irony is I heard about it for the first time when I happened to open up an old Kerrang issue which spoke about some of the good old years of heavy metal.
As we all know
Flotsam and Jetsam
is very widely recognized as the band where
Jason
Newsted
got his start, and boy did this album blow or what? Released in the same year as when the hugely overrated big four of thrash metal were basically the talk everywhere in the metal scene and also when
Dark Angel
released their pounder "
Darkness
Descends", it's not hard to imagine why this album never got listed on the best debuts of all the time when the fact is it had all the ingredients of being a heavy metal masterpiece. Call it poor marketing by
Metal
blade or the lack of interest in the masses who only dreamed of the more commercial bands.
The album starts with one of the band's more popular songs, Hammerhead. Starts off with a solid riff followed by a healthy dose of speed and then comes in the vocals of A.K Knutson screaming away "Hello how are you, waiting tonight" which basically signified just one thing.
Flotsam and Jetsam
had arrived on the scene. A Great kicker of a song to start an album with. Next up is
Iron Tears
with those insane banshee wails and proceeds into a neat little thrash metaller. The show has just begun. We then have the mighty
Desecrator
and holy cow, this can easily win the maximum votes for being the ultimate thrash metal song of all time, alongside
Holy Moses
' Current of Death or even
Exumer
's
Possessed
by Fire. The riffing, soloing, speed, lyrics and above all the vocals are absolutely explosive. The next song is Fade to Black which can easily be confused with the song of
Metallica
off their magnum opus Ride the
Lightning
, but it's not. This one's faster, shorter and can be headbanged to.
This finally brings us to 2 epic metal monsters. One is the title track followed by
Metal Shock
. These songs very well proved that although these guys were young, their songwriting skills were absolutely top tier. Unlike those long drawn epics which can practically give the same effect as a dose of sleeping pills these songs would make you crave for more. Both are timeless absolute classics. Now we have a little tribute to the axe murderess
Lizzy Borden
called She took an axe which begins with one of the best intro riffs you can ever hear with some superb solos and insanely
High
pitched wails of A.K. Had
Lizzy Borden
been alive she would have made this her wake up alarm tune for sure.
Next up is U.L.S.W which has some splendid riffs and soloing but doesn't do much to grab a lot of attention. A good song but not a great one. Next up is a little trip back in memory lane right to the time of World War 2, Der Fuhrer. Starts off with a neat little intro and then comes the magical riff. The chorus is absolutely haunting "Zeig
Hail
, All
Hail
". This is easily the most captivating song on the album.
The album comes to an end with a sick instrumental called
Flotzilla
. The song title could sound a little cheesy at times but trust me, this song can rank as one of the best metal instrumental songs ever written. I would go as far to compare it with the likes of
Agent Steel
's "The day at Guyana" or even
Death Angel
's "
Ultraviolence
"
Overall a splendid album which should have grabbed everyone by the throat but unfortunately never could make that big an impact. If I were to choose the best songs on the album I would stick with Hammerhead,
Desecrator
, She took an
Axe
, the title track and Der Fuhrer.
Other productions from Flotsam And Jetsam
Other famous albums in Thrash Metal