Heavy Metal
Running Wild
Nom du groupe
Running Wild
Nom de l'album
Gates to Purgatory
Date de parution
26 Décembre 1984
Membres possèdant cet album
193
Tracklist
1.

Victim of States Power

03:39

2.

Black Demon

04:29

3.

Preacher

04:26

4.

Soldiers of Hell

03:30

5.

Diabolic Force

05:04

6.

Adrian SOS

02:54

7.

Genghis Kahn

04:13

8.

Prisoner of Our Time

05:26

Bonustracks

9.

Walpurgis Night

04:41

10.

Satan

04:08

Total playing time

42:30
Commentaire @ Arawn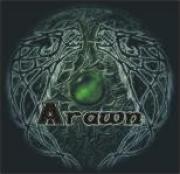 23 Mars 2005
Et voici le premier album de
Running Wild
qui est également le premier album cd édité chez Noise record, avis aux collectionneurs. Cela ne rajeunit pas le groupe qui reste un des piliers de la scène speed allemande même si son succès reste relatif hors des frontières comme
Tankard
et
Grave Digger
. Dans ce premier album on découvre
Running Wild
avec un son plutôt bon pour l'époque et une alternance de chansons relativement speed comme le futur classique "
Soldiers of Hell
" ou "
Victim of States Power
" et des chansons plus lentes comme "Black
Demon
". On observe dans ce premier album une ambiance surprenante car plutôt satanique avec les titres et textes des chansons, le pentagramme dans le logo, les photos entourées de quelques crânes et l'écriture gothique. Cette imagerie n'a rien à voir avec le
Running Wild
que l'on connait et elle disparaitra bien vite. Le chant de Rock nous est ici fort plaisant et mélodique mais nettement plus sobre et grave que dans les albums suivants. Quelques petits cris aigus ici et là laisse présager de la future tournure du chant.
Running Wild
s'affirme dès le premier album comme un groupe aux riffs entrainants et aux refrains efficaces, speed, avec encore un côté rock, et avec un chant mélodique mais sobre. Ce premier album est un plaisir pour les collectionneurs qui dans des chansons comme Genghis Kahn retrouveront tous les riffs caractéristiques du groupe et écouteront des chansons comme Prisonner of Time qui n'ont rien à voir du point de vue tempo à ce qu'elles deviendront quelques années plus tard.
Autres productions de Running Wild
Autres albums populaires en Heavy Metal