Speed Metal
Vulture (GER)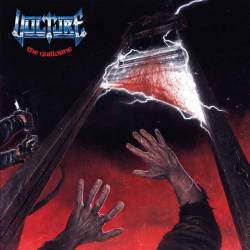 Album Name
The Guillotine
Released date
25 August 2017
Members owning this album
15
Tracklist
1.

Vendetta
05:51

2.

Clashing Iron
03:27

3.

Triumph of the Guillotine
04:01

4.

Electric Ecstasy
04:20

5.

Adrian's Cradle
05:33

6.

(This Night Belongs) to the Dead
04:19

7.

Paraphiliac
05:14

8.

Cry for Death
05:45
Total playing time: 38:30
Review @ winterdemon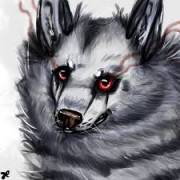 29 August 2017
The Guillotine
is the first release from the in 2015 formed german speed/thrash metal band
Vulture
.
Vulture
was formed by band member from bands like
Bulldozing Bastard
, Wifebeater and other famous underground speed bands from germany. I couldn't wait the day until they released their first record after their first demo
Victim to the Blade
came out in 2016. Vuture looks really like a typicl speed metal band from the early eightes in a chains and leather style just like
Judas Priest
did it back in their most famous era.
Well
The Guillotine
includes 8 fast speed songs and everyone of it got his special sound in his own way. The first track of the first full-length album is called Vededtta and start with a classical piano intro and turns into a extreme fast speed metal war machine and by the way i have to say, L.
Steeler
has got this amazing high voice but L.
Steeler
can even sing with a deep and rough voice like he did it by
Bulldozing Bastard
before. I also like in this song the slowed down part in the middle, it gives you time for a little break in this fast and heavy speed metal massacre.
My Absolutley favourite track on
The Guillotine
is Electric Ecstasy. A very in the slow speed sector song but also very simple with good written lyrics about the danger of druge abuse. This first full-length long Album was released by the in 2004 founded german lable High Roller Records and my impression about Hig Roller Records is, that this Guys got a right feeling about the real good undeground stuff. So this is
The Guillotine
the first record from
Vulture
and I hope it's not the last but, let us wait and see how it developed in the next months. At last I say when you a are a fan of old classic speed metal then you have to go out and buy this Album. I am sure you like it.
Other productions from Vulture (GER)
Other famous albums in Speed Metal