Thrash Metal
Overkill (USA)
Released date
01 September 1987
Members owning this album
251
Tracklist
1.

Deny the Cross
04:43

2.

Wrecking Crew
04:32

3.

Fear His Name
05:24

4.

Use Your Head
04:20

5.

Fatal If Swallowed
06:48

6.

Powersurge
04:36

7.

In Union We Stand
04:26

8.

Electro-Violence
03:45

9.

Overkill II (the Nightmare Continues)
07:08
Total playing time: 45:42
Review @ venom83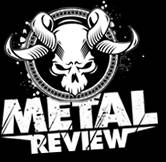 25 February 2011
With the release of this follow up to the classic debut "
Feel the Fire
",
Overkill
had firmly established themselves as a major force in the arena of thrash metal. While the classic predecessor was heavily rooted in NWOBHM and early speed metal, this album takes a step ahead for good and combines brutality with equal proportions of control to produce a relentless attack of chainsaw like riffs, thunderous drumming and vocals that aim for high decibel levels. But as the omnipresent fate that befell many a talent during those turbulent times in terms of changing music tastes and severe unrest in the music industry, this album too suffered a similar fate at not getting the recognition it deserved initially.
Despite
all of those factors, this is one of the best releases of 1987.
Aptly titled "
Taking Over
", it was pretty imminent that
Overkill
meant business. They were out to take over the scene by flushing out wannabes and poseurs. The production is very heavy and I'm yet to hear a thrash metal album with such a crushing feel. Maverick vocal man Blitz sounds a lot like he would on the debut, but he pulls off some deafening shrieks on almost all the songs. It's amazing how he does that so effortlessly. The rhythm section sounds highly beefed up, although the bass somewhat gets stepped over by the heavy guitar and drums. It's very unlike the measures D.D Verni would take on the next few releases, where the bass is extremely prominent. Personally, I find this production to be better than any other albums released in the 80s.
The front cover doesn't do this full length even an ounce of justice for what its worth. You take one glimpse of it and you could probably think of it as the cover of a B-grade action flick comprising of four young action heroes with guns. There's also an uncanny resemblance to the cover of
Darkness
' teutonic thrash fest debut "Death
Squad
", except that the German quintet looked more morbid and scary.
The tracks are such that you wouldn't need to feel the urge to skip at any time, purely because of the fact that each song is capable of standing on its own. "Deny the
Cross
" starts the proceedings with slow and plodding heavy riffs, almost Sabbath like before unleashing a fury of blazing fast metal mayhem with a chorus so infectious that it would take some doing to miss it. And what a way to follow up than the thrash wreck that gave them the nickname "Wrecking Crew", a barrage of E minor riffs that blend really well with the vocals and the chorus. "Fear his Name" is perhaps the only track on the album that wouldn't have looked out of place on "
Feel the Fire
", with Maiden like harmonies and hooks. Overall a very catchy track nevertheless.
The thrash carnage continues with the next three tracks which spare the listener no time for rest, especially "
Powersurge
", which just screams pure power!! Next up is the essential epic anthem "In
Union
we stand" that talks of world unity in thrashing style, a video for which was also recorded. The bridge section of "Electro-violence" which combines heavy riffs with a devastating chorus is arguably one of the best moments in thrash metal history. The closing track is part two of the "
Overkill
" saga that is filled with insane shrieks, punishing riffs and a chorus that is simply beyond words. "The
Nightmare
continues" ends with a clean guitar part at the end which forms the intro of the third installment of the legacy that's present on the successor. Has any other thrash metal band ever attempted that? You know the answer.
This album holds a really special place in my collection. The feeling of unmatched nostalgia always seems to "awaken in me" as soon as I load this up in my deck. I've heard it a million times and yet I can't seem to get enough of it. This is the kind of nightmare I'd like to cling to my whole life. Are you looking for some quality early thrash metal from the east coast? This one would do just fine. Grab it fast!!!
Other productions from Overkill (USA)
Other famous albums in Thrash Metal