Dark Ambient
Forgotten Land (USA)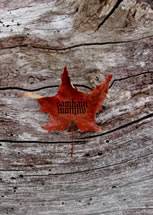 Band Name
Forgotten Land (USA)
Album Name
Samhain - Autumn
Released date
31 October 2007
Members owning this album
5
Tracklist
1.

Introduction
2.

An Autumn Whisper Legend
3.

Tempest of a Gale
4.

In the Cave of Enceladus
5.

Mysteries of the Artifact
6.

What Reflected Off the Water
Review @ giganticbrain
04 January 2008
Forgotten Land
has been producing music for year now, but nothing can stand up to their latest full-length. I consider this album to be one of the best ambient black metal albums since
Xasthur
's "Telepathic With The
Deceased
". It combines heart-breakingly beautiful ambiance with soul chilling black metal elements.
It's amazing all the way from the beginning. The introduction sounds almost orchestral and like
Lord
Tetrarch had conducted an orchestra of his very own.
Another memorable track (although all are excellent) is
Tempest
of a Gale. It starts out with very light and staccato violin notes. Then come in the guitars, which make a remarkable addition to the song, making the song sound full. It's also the first time I've heard guitars like this in
Forgotten Land
. Along side the guitars are soft, whispery vocals. They murmur of forgotten days in autumn when everything seemed perfect and just. The lyrics bring me back to fall every time I read them, and make me feel like reminiscing about the lovely sights and sounds of fall.
The third track that should have something said about it is In the Cave of Enceladus. Now, the first time I heard this particular track on
Forgotten Land
's myspace, I didn't think much of it, because 1.) I was doing other things, and not able to fully concentrate and 2.) The quality of myspace song players are so awful that I couldn't hear anything but muffled garbage coming from my speakers. Then for Christmas I got
Samhain
–
Autumn
. I re-listened to In the Cave of Enceladus (in a very quiet and isolated room), and it was just gorgeous. It sounded like a very melodic version of Akira Yamoaka's work, with stunning strings and chords. It was 7 minutes in heaven, basically.
This album blew me away from the first time I listened to it, all that way to now, where I listen to it constantly. This CD is a must have. It can be ordered from www.dungeonsdeep.com. It comes in a DVD case with colorful artwork and an inside page with lyrics and photography.
Other productions from Forgotten Land (USA)
Other famous albums in Dark Ambient