Dark Ambient
Forgotten Land (USA)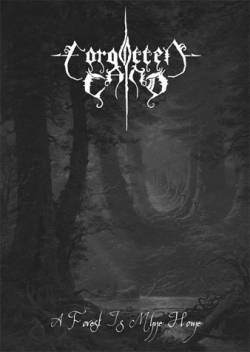 Band Name
Forgotten Land (USA)
Album Name
A Forest Is Myne Home
Released date
25 January 2007
Members owning this album
4
Tracklist
Limited to 111 copies with a DVD case.
Limited to 25 copies with a sleeve cover.

1.

Introduction

02:38

2.

Golem's Cave

07:30

3.

A Forest Is Myne Home

07:47

4.

Over Snow by Winter Sown

12:59

5.

Into Black Voids We Tread Our Maudlin Paths

09:23

6.

I Who Haveth Six Names (Outro)

01:25

Total playing time

41:46
Review @ giganticbrain
04 January 2008
Sometimes I find myself wandering aimless through the forest, observing the beauty of nature. This beauty can only be paired up with the right music, and what better music than from an album titled "
A Forest Is Myne Home
". Its stands up for everything I live for: Forests and living in them.
A Forest Is Myne Home
is the second release of
Forgotten Land
, and definitely up there on my list of my favorite ambient black metal albums. Being their second album, the quality isn't the best; yet it is still amazing and will forever be praised by me.
The first track I want to bring up is
A Forest Is Myne Home
. I listened to it on the music player on the Dungeons Deep website, and automatically fell in love with it. It starts off with a very folky tune, making me already feel like I am in the forest. It almost reminds me of Era I
Mortiis
, with trumpets, tubas, and the like. Soon after, vocals come in. Admittedly, they aren't the best black metal vocals I've heard, but they remind me of a troll, and trolls are very foresty, and
Lord
of the Ringsy. After the vocals end, a very powerful ending starts. You can hear rainfall and the faint chirp of birds (if you listen close enough). After ending, you feel like you just took a trip down through the woods, and have seen many things.
After
A Forest Is Myne Home
comes the track Over Snow By
Winter
Sown. The minute it started playing, I instantaneously thought of J. R. R. Tolkien, and his works. It has a heavy folk influence, and almost sounds like music to be played in the winter, hence the name. It's a favorite among the tracks of this album.
The CD ends with a very good outro. It's called "I Who Haveth
Six
Names". Although I wonder what the name means, it is the perfect way to end an album. It immediately comes in with strings and the muffled screams of a man. You can't really hear what he's saying, but it seems to fit in perfectly. The strings and screams fade out to a solitary string. It's obviously the "Full Cell" string from Fruity Loops, but it's put in so flawlessly that it doesn't even matter.
This is another CD that has to be added to the collection. It's simple, yet fulfilling. It can be bought off www.dungeonsdeep.com. For a few extra bucks, you can get the special edition (which is limited to only 25 copies), which comes with a sleeve around the DVD case. Also inside is a photograph taken by
Lord
Tetrarch of a near- by forest, each photograph being unique for each copy made. Get it now!
Other productions from Forgotten Land (USA)
Other famous albums in Dark Ambient