Technical Death
Hour Of Penance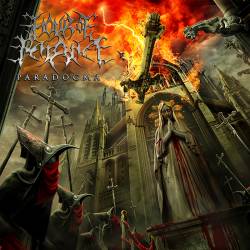 Band Name
Hour Of Penance
Released date
31 March 2010
Members owning this album
111
Tracklist
1.

Paradogma

04:10

2.

Thousands of Christs

03:14

3.

The Woeful Eucharisty

04:19

4.

Malevolence of the Righteous

04:13

5.

Caged into Falsehood

04:13

6.

Incestuous Dynasty of Worms

02:59

7.

Adversary of Bigotry

03:30

8.

Incontrovertible Doctrines

03:01

9.

Spiritual Ravishment

04:08

10.

Apotheosis

03:53

Total playing time

37:41
Review @ Demogorefest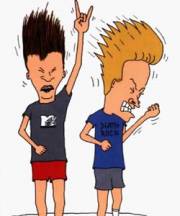 19 April 2010
Italy: known for its art, culture, food, and history, now can add to its list Technical Death
Metal
. Anyone who keeps tabs on the underground Death
Metal
scene has probably by now heard of the Technical Death
Metal
newcomers Hour of
Penance
.
Paradogma
is by far one of the best releases this year for me, the opening title track starts off with a classical music overture, before switching into a
Brutal
Death
Metal
onslaught of ferocity and technicality, and doesn't let up throughout the course of the album. This marks the 4th full length release from this relatively new band, and really shows great progress in the sound quality of the album, Unique Leader records has some very fine examples of Technical Death
Metal
signed to their label, and Hour of
Penance
is no exception.
Though many deserving Death
Metal
bands go unnoticed by the majority of the "metal population" Hour of
Penance
has recently been getting the attention they deserve, one website had a picture of the band with the words "Is Hour of
Penance
the new
Behemoth
?" underneath it. I wouldn't be surprised if this band makes it to the big leagues within the next 3-5 years at most. The talent the band possesses is remarkable, even for a Technical Death
Metal
act, and is shown throughout their new album, some of my favorite tracks from the new album include
Malevolence
of the Righteous,
Adversary
of Bigotry,
Paradogma
, and Caged into Falsehood. Though there isn't a single song on this album that I had to skip through, each track has a unique sound to it, rather than what I hear in a lot of the Technical Death
Metal
bands, which seem to incorporate the same sporadic guitar solos and guttural vocals on each track.
The vocals are more audible, and bear a striking resemblance to
Behemoth
, as well as the guitar and drum tracks, though I wouldn't place them in the same musical genre as
Behemoth
at all.
The drummer for Hour of
Penance
has also contributed to the advancement of Italy's newer Technical death metal band,
Fleshgod Apocalypse
, which is another great example of Italian Death metal at its finest, I highly recommend their album Oracles if you haven't already listened to it (and keep an ear out for their new EP, Mafia, which is scheduled to be released some time in May).
For the band Hour of
Penance
, it looks like the only way for them to go from here is up, and expect to hear much more from them in the near future.
Other productions from Hour Of Penance
Other famous albums in Technical Death