Doom Metal
Pentagram (USA)
Band Name
Pentagram (USA)
Released date
12 April 2011
Members owning this album
64
Tracklist
1.

Treat Me Right
2.

Call the Man
3.

Into the Ground
4.

8
5.

Everything's Turning to Night
6.

Windmills and Chimes
7.

American Dream
8.

Walk in Blue Light
9.

Horseman
10.

Death in 1st Person
11.

Nothing Left
Review @ Dr.Feelgood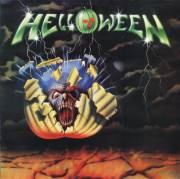 19 April 2011
What if more than 38 years have been gone and this band is still alive? Now they are 40 and they keep up their music. What if old songs are being heard again and clearer? What if drugs would ruin Bobby's life and he could not offer to us another masterpiece anymore? Well, now he is clean, full of positive thoughts and most important for him and for all
Pentagram
fans is that he and Victor
Griffin
left all their arguments and bad moments behind and they decided that together they can do great things. The result of this friendship is their new album
Last Rites
. After seven years
Pentagram
feel young more than ever and they creat an album which can easily be regarded as one the best doom albums from the fathers of this style.
Last Rites
is the album that has all the basic characteristics of
Pentagram
, they do not try to do anything new, they do not borrow any clues from other bands, especially by the time that other bands such as
Candlemass
,
Trouble
and
Cathedral
borrow parts from
Pentagram
's music. This is the album which has the atmosphere of the '70s and by hearing "
Treat
me right" anyone can realize it, a nice song for the beginning, but... "Call the man" is not just a nice song, it is an anthem that will last for a life.
Griffin
is the creator through his magic riff and the others are the executors and those who do what this riff demands. Now about its solo my words are not enough to describe it. Whichever song you listen to you can not resist it, you want to hear first "8", "Into the ground" or "Everything's turning to night", they are irresistible.
Even the song "Windmills and chimes" which sounds more like a ballad let us say that it is a sweet moment which permits the light to enter in the darkness of the album. Here Liebling is presented himself more gentle, what exactly do and the rest members. After "American dream" the album is becoming more heavy and doom, it is like a place where humility and black are one, there you can live only if you are ready to leave the world. This delirium is derived from the heavy riffs, the glutinous rhythm and the lyrics of "Walk in blue light", "
Death
in 1st person" and "
Nothing Left
", songs which come from the middle '70s when danger was the synonym of doom metal.
May this album will not reach the success and the majesty of their first creation
Relentless
, but now that
Black Sabbath
's future is uncertain and
Pentagram
are still here
Last Rites
is the seal of the present and future of doom metal and an album pointer for the new bands. I do not know if this album will be the last for
Pentagram
, but I am sure for one thing, that Liebling and Grigffin can be kings when they are together!
Other productions from Pentagram (USA)
Other famous albums in Doom Metal