Symphonic Black
Carach Angren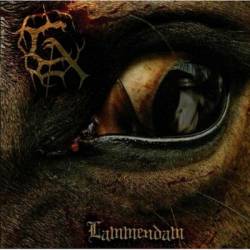 Released date
18 April 2008
Members owning this album
170
Tracklist
Re-Issue in 2013 digitally with 3 bonustracks.

1.

Het Spook van de Leiffartshof

01:28

2.

A Strange Presence Near the Woods

04:14

3.

Haunting Echoes from the Seventeenth Century

05:06

4.

Phobic Shadows and Moonlit Meadows

02:07

5.

Hexed Melting Flesh

06:55

6.

The Carriage Wheel Murder

03:40

7.

Corpse in a Nebulous Creek

05:24

8.

Invisible Physic Entity

01:21

9.

Heretic Poltergeist Phenomena

04:09

10.

Malediction de la Madame Blanche

07:08

Bonustracks (Re-Issue 2013)

11.

There Was No Light

01:22

12.

After Death Premises

04:15

13.

Yonder Realm Photography

05:50

Total playing time

41:32
Review @ OneMetalheadInBuiding

08 October 2011
Oh my
God
! I couldn't have thought that someday, I would head Symphonic Black
Metal
like this! This is how should it be!
My friend suggested me to listen to them. I was going to be awake all night long in the train, so I needed something to listen to. It was about 2:30 A.M. when I turned my player on. After 5 minutes I was ready to turn it off, because I was so scared, that I never could even imagine. I didn't turn it off. It was so beutiful, so addicting, and so brutal...
That
was why I didn't sleep that night.
The main thing in their music is that they use several rhythms, several melodies, several vocals in one song. For example: 'A Strange
Presence
Near
The Woods', starts with drums, making brutality, guitars along with basses, making cut and beautiful riffs and keyboards, which is main thing in their music. It makes melodies of Dutch medieval folk, which makes me feel, that I am there and see everything what is happening, this is when I can travel through time. In this song, music changes many times, as the vocal does. It starts with rasps, growling at the end, then is part, when vocal goes whispering.
And
in the end, this song ends as it started, brutally and energetically.
The main thing in this album, as was said above, are the keyboards. They make atmophere of everything, which is told there.
I love their lyrics. The whole album is about one story of the ghost in the forest of
Lammendam
.
And
I love, when the last track, 'La Malédiction de la Dame Blanche' ends, that part, when piano playes one melody for a while, and after about 20 seconds, guitars accompany it.
Really powerful album, if you still haven't listened to it yet, think that you are losing 43 minutes of your life.
Other productions from Carach Angren
Other famous albums in Symphonic Black