Nu Metal
Kittie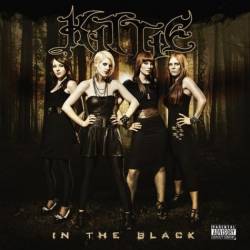 Released date
15 September 2009
Members owning this album
69
Tracklist
1.

Kingdom Come
2.

My Plague
3.

Cut Throat
4.

Die My Darling
5.

Sorrow I Know
6.

Forgive and Forget
7.

Now or Never
8.

Falling Down
9.

Sleepwalking
10.

Whiskey Love Song
11.

Ready Aim Riot
12.

The Truth
Review @ hack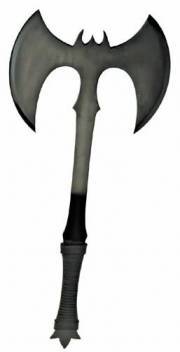 25 January 2010
What do you get when you mix the styles of
Pat Benatar
and
Enslaved
? You get a style sounding similar to
Kittie
. This is the 5th album from this attractive female quartet from Canada. They're from the town of
London
, Ontario. Which is located about 102 miles northeast of Detroit, USA. The name
Kittie
was chosen, because they wanted an antithetical name to contrast their style of nu metal music. It also hints at another English word that can be construed into an obscene meaning. They were looking for a shock factor, to turn some heads, and gain some publicity.
Vocalist/guitarist Morgan Lander and drummer Mercedes Lander are sisters. Their father David Lander was the band's manager until his death from a heart attack in 2008. This loss was a big blow to their family. He would drive them to their shows, before they were old enough to drive themselves. They chose to sign with E1 Entertainment(formerly known as Koch Records), because they've known vice president Scott Givens, for a long time. They've wanted to work with the band for quite some time. E1 Entertainment also has a DVD and movie division, so that makes it convenient for the band to release music videos.
Kingdom Come
is the intro song and the acoustic guitars play in the style of old Californian surf music. My Plague rocks with catchy guitar hooks, with grim vocals that sound similar to those of Grutle Kjellson from
Enslaved
.
Cut Throat
thrashes with melodic ugliness and is intertwined with pretty female vocals. This is an awesome song, with an awesome video.
Die
My Darling is about a masochistic love relationship. The melody and female vocals make it an interesting song. Forgive And Forget shreds at a fast tempo, sounding a lot like
Enslaved
. This song features lots of intricate guitar hooks.
Now Or Never
is a speedy thrash song and probably the best song on this album. It's got a very impressive melody and a nice guitar solo. Ready Aim
Riot
thrashes with a very choppy rhythm, it's a kick ass jam. The Truth rocks in a southern style, that's sounds something like
Corrosion Of Conformity
.
This band started when they were very young, drummer Mercedes Lander is alleged to have only 1 year of high school education. This is their first album without a line up change. That's because they are now more mature, with a more laid back attitude. They all work together as team players. Vocalist/guitarist Morgan Lander is 27 years of age and has gotten past her growing pains in the music industry.
I first heard of this band in 2008. My friend, who is a big fan of
Kittie
, burned a copy of
Spit
(their debut album), and gave it to me. I liked it, but at that time I was more interested in European folk metal. I listened to that album again, today. I was impressed. I also listened to their previous album,
Funeral for Yesterday
. I thought that album had slightly too much of a pop influence. This release was a marked improvement for
Kittie
. Because this album has less filler and sounds more killer.
Other productions from Kittie
Other famous albums in Thrash Metal