Black Metal
Nargaroth
Album Name
Era of Threnody
Released date
16 May 2017
Members owning this album
18
Tracklist
1.

Dawn of Epiphany
Listen
08:08

2.

Whither Goest Thou
Listen
06:23

3.

Conjunction Underneath the Alpha Weel
Listen
07:06

4.

...As Orphans Drifting in a Desert Night
Listen
05:34

5.

The Agony of a Dying Phoenix
Listen
07:30

6.

Epicedium to a Broken Dream
Listen
05:41

7.

Love Is a Dog from Hell
Listen
02:42

8.

Era of Threnody
Listen
09:23

9.

TXFO
Listen
03:45

10.

My Eternal Grief, Anguish Neverending
Listen
08:08
Total playing time: 01:04:20
Review @ winterdemon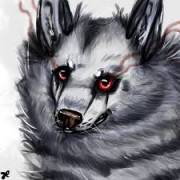 24 June 2017
Is this the era of modernity ?
So finally here it is
Nargaroth
's eighth full-length album called "Era of
Threnody
" and I am a little bit surprised there are no german tracks on it. At the last album releases
Ash
always put german songs on the albums.
Ash
shows us with the ten tracks his modern style of black metal now in that time the new songs are very influenced by the new wave of black metal sound in a progressive and othodox way. But i have to say I am not a huge fan of that new style of black metal maybe I am to old for this new art of black metal but it's not everything bad.
Ash
got made it to mix his old typical
Nargaroth
sound with this new way of orthodox and progressive black metal. The druming was recorded in Wienerwald in Austria and mix and mastering in Sonic Fortress Studio (Vienna, Austria) also composed
Ash
the songs during the years 2014 until 2016. Now in 2017
Nargaroth
still kept the melodramatic songwriting that we are all or that so many of us fans do still esteem and I guess there will nothing change in the future.
The first track on the Album called "
Dawn
of Epiphany", the intro start sensitive and peaceful and the longer the song last, even more it gets louder and stronger. In the same melodic style is also the fourt track "...as Orphans Drifting in a
Desert
Night
" one of my favourite tracks on this new
Nargaroth
release. the Tracks are all very long except "Love is a dog from
Hell
" and I have to say this is one of those tracks that shows us again Kanwulf has not lost his way too compose this short and hateful tone. This almost three minutes long track reminds me a bit at the cover version of the czech black metal band
Root
with the song "Pisen Pro Satana".
Well at last I must say
Nargaroth
's new ful-length album since 6 years is a intensive mixture of musical emotions and feelings. "Era of
Threnody
" is a good and clear production but it's not perfect because I miss this typical german lyrics that I hoped to hear and see. Overall a fine release and maybe we can hear some tracks of "Era of
Threnody
" in the live version.
Other productions from Nargaroth
Other famous albums in Black Metal