Folk Death
Suidakra
Released date
25 March 2011
Members owning this album
58
Tracklist
1.

Over Nine Waves
2.

Dowth 2059
3.

Battle-Cairns
4.

Biróg's Oath
5.

Mag Mell
6.

The Dark Mound
7.

Balor
8.

Stone of the Seven Suns
9.

Fury Fomoraigh
10.

Otherworlds Collide
Bonustracks (Digipak Release)
11.

Rise of Taliesin (Classically Re-arranged Version)
12.

When Eternity Echoes (Classically Re-arranged Version)
13.

Dowth 2059 (video)
Bonustracks (Japan Version)
11.

Rise of Taliesin (Classically Re-arranged Version)
12.

When Eternity Echoes (Classically Re-arranged Version)
13.

The Fall of Tara (Classically Re-arranged Version)
14.

Marooned (Running Wild Cover)
Review @ gletscherwolf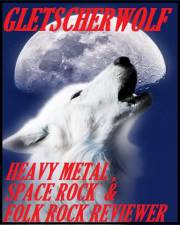 16 May 2011
Solid, Technically high standard, Utterly Suidakra, But lacking any real surprises.
The tenth full length studio album already of German Celtic musical warriors
Suidakra
, and with each new album I am wondering more: Will they ever get their weak moments? If that is going to happen someday, well so be it, but it certainly was not when they composed and recorded their new one "
Book of Dowth
".
It is also surprising in this light that given the steadiness of quality in their productions,
Suidakra
, apart from tons of fans (and mounting), also has its persistent critics. Even one of my friends remarked "But, you know, they are almost all metal and hardly any folk". Besides that he should learn to listen to things more than just superficially, whoever said that in order to be Folk
Metal
, music should have strictly perscribed doses of both in the recipe?
Indeed it is true that the band has used very little folk instruments on any of their albums, and very often what sounds like it is keyboard generated or rooted in the atmosphere of the vocals. But then, isn't the same the case with the founding fathers of Celtic Folk
Metal
,
Skyclad
, plus many other recognized names in the genre and I do never hear people complaining about that.
OK, but so far I am talking as if to an audience who know the band well already, even with the rather prominent place that the outfit has carved for itself in the genre, that might not be the case with all of the readers, so a few words about the band first. It originated from the Western German city of Dusseldorf in
1994
, its founding members being guitarist, vocalist and keyboard player Arkadius Antonik and drummer Stephan Moller. The line up of the band has changed often during its existence, the only stable factor being Antonik. Their music is alternately described as "Technical Death" and "Folk
Metal
", but experts in genre determination, could come up with a couple of more influences. Oh, an extra note for those who have searched Celtic mythology in vain for the meaning of "
Suidakra
": Try read the front man's given name Arkadius backwards. Guess that makes sense, doesn't it?
Although much of the popularity of the outfit has been built on live performances, having headlined or at least appeared in prominent position on many major festivals and often extensively touring, in their releases they prefer to communicate with their fans through a steady stream of studio albums. The message in this might be "If you want to know how we sound live, come have a look for yourself, we often perform at places near enough to you", and that is just what I would advise everybody to do, as such is a mind-blowing experience which you will not easily forget.
Mythology, not always only the real thing, but also often the bands own interpretation of it, has been the topic of
Suidakra
's lyrics, and the new album is no exception. What makes their approach to the topic special is that unlike most of the other bands originating from continental Europe who concern themselves with mythology, the emphasis lies on the Celtic heritage, instead of the much more common Wotanist/Odinist themes. Good for that! Listening to the bulk of contemporary (Black)
Metal
concerning the item one would get the idea that the battles fought trying to repel the inroads of Christianity in Europe were solely the turf of Nordic, Germanic, Odinist warriors.
Nothing
is less true than that: The Vikings fought just a rearguard action of a cause that was already long lost on the battlefields of Europe hundreds of years before and those had been fought mainly by the Celts.
Enough about that however. When reviewing, I like to talk the music in the first place and never so much the lyrics. "
Book of Dowth
" is a typical
Suidakra
album in the sense that it builds forth on all that has been done on the previous nine albums, underlining the solid continuousness in the band's musical concept. Much vocals reminiscent of Death
Metal
, subtle inclusion of Folk and Melodic elements and a power in the sound that is strong and indestructible as the earth from which it was born. In my opinion however it has become sharper and even more technical.
LOGO, COVER ART, PRODUCTION AND RELEASE.
As the music of
Suidakra
is of a highly technical nature, it seems everything associated with them is. At least so is their logo, although for this album they have chosen a simpler version in white for the sleeve. Personally I like the, almost three dimensional "original" in soft green and white with the letters connected with spider threads more. But it remains above discussion that all versions of the
Suidakra
logo have a very good balance between artistic elaboration and readablility.
Although somewhat somber in its monotonous bluish-grey/white, the cover art of the album is also again outstanding, depicting a goat horned old man totally emerged in the pages of a large books, contents of which seem to be directly delivered by a light beam from above. (If you compress the picture enough, it might seem also as the mouth of some monster, ready to swallow anything in its direct reach, but that is probably more of an illusion resulting from the compression as an intention of the artist). A circle, done in Celtic ornamentation, in the background as well as a huge black bird sailing a somber sky, just give the singly colored picture that piece of liveliness it needs.
Release of this album is on "Allendorfer Fisher Music" (AFM music).
Suidakra
has frequently changed label during its existence, but again with AFM, they have found a company worthy of their quality, (Those more into the world of record labels will be aware that for more than 15 years AFM has had a prolific output of well-produced, well –marketed
Metal
albums, not a few of those by well-known artists). Will be interesting to see if the band this time manages to stick with a label for more than one or two albums.
Perfect doesn't exist in album production, but nothing else can be said about the production of this album is that is as good as it gets at present. But the highly technical nature of the band's music the often rather complex transitions in their songs as well as the rather delicate vocals on several tracks of this release, indeed need a very high level of production in order to let the music come to full bloom. If however everything that is released had a production of this standard, I would be more than pleased.
THE MUSIC
As usual with
Suidakra
albums, most of the tracks on this one are of medium length, with a few shorter ones among them. On the standard release 10 tracks are included, however on the digipack version there are another three, bonus tracks. The last I will leave outside of description, as I do not have the digipack version. For those well at home with the bands earlier work, a few minor changes will catch the ear, but all in all it is a typical
Suidakra
album.
The Album sets out with an intro like short track, (less than two minutes), called "Over
Nine
Waves" which will certainly give the critics of the band who think they are too much metal and too little folk something to ponder again. It begins with a "bagpipe" solo, (Well, in
Suidakra
's case, such is keyboard generated). Very soon however the song burst into its main part, with both technical and somewhat trashy sounding guitar and bass work. The "bagpipe" remains on top of the sound for the entire duration. What is in my opinion not so nice is the very abrupt, unnatural sounding end of this instrumental track.
Follow-up, in fact the first full length track, "Dowth 2059", wastes no time to let you know that this is indeed
Suidakra
, with no intention to make any with break with their earlier work. The fast, overwhelming wall of sound, starting from the beginning combined with the harsh vocals makes it understandable why the band by some is considered to be Technical Death. But if one follows the development of the song into much more melodic choruses and delicate guitar soloing, it is impossible not to admit that there is much more to it.
Somewhat less fast "Battle Cairns" follows more or less the same stylistic pattern, but the general atmosphere, with more keyboards, and choruses sung in a more dramatic style give this track some thick epic varnish, but still, yes, this is hardly to be titled "Folk
Metal
" But be in for a radical change: "Birogs
Oath
" brings delicate vocals, acoustic guitar in the beginning, and keyboard work that strongly resembles various folk instruments. Very Celtic all over, if this ain't Folk
Metal
, it doesn't exist at all.
Seems the band itself enjoyed very much what they were doing, as number 5 brings more acoustic sound, Celtic folk elements and the more even, Folk vocals. Now I hear some other coming in with different criticism: "But, this isn't metal", no, for those who want continuous pressure on the eardrums, this is indeed a number to skip, as it is purely Folk. If you just do that, you can be reassured, as "The Dark Mound" continues in the style of track two and three. Very technical number, with surprising turns and returns, trashy flavor here and there, but with the Epic and Folk deeply embedded in everything plus a nice short narrative and acoustic part at the end.
"Balor", beginning with a short acoustic intro, soon sends you thinking that here we are going to witness the most brutal track so far, but already after one minute the song descends into the elaborate with the for the band all to characteristic frequent and complex transitions. More and more melodic and very woven out as the second part evolves. "
Stone
of the
Seven
Suns" intro probably makes you wondering "Hey, isn't that a mandolin?". Yeah, seems like it but, soon it brings you onto more familiar ground again. But here I come to the one fundamental criticism I have concerning
Suidakra
's music: The concept is very similar for a lot of songs, and that kind of wears out your attention, the main reason that, although appreciating the bands efforts very much, I seldom listen for a prolonged time to their music.
As if they were aware of such they set out into the one but last track, "Fury Fomoraigh" in a different, more mysterious sounding way. Going into the main part of the song, much what you have become to be familiar with in
Suidakra
's music is on display once more. Still, in my opinion the most interesting song in their main stylistic concept of this album, with in the latter part even a whiff of Psychedlic. "Otherworld" is a nearly acoustic outro of the album, amiable and soft sounding, but for many a metal fan probably not much to their liking.
CONCLUSIONS
Suidakra
managed to pull it off once more in a way that it will leave most of their critics essentially muted. Apart from becoming, in all the complexity of their music, somewhat predictable, no real weak points can be pointed out with any justice. For me the band confirmed that indeed they continue belonging to my favorites, but not the top notch of them as versatility and surprise are too much missing.
Did enjoy listening to this album just as much as I did to their previous ones and I have the idea that there will still be quite a few coming in the future which will qualify for a similar comment. It's all utterly solid, technically of high level and modern sounding. It misses the true greatness, but for me 99.8% percent of all music that is released does that. 17 out of 20 for this effort, which is in stunning accordance to the rating that most of their earlier albums scored with me.
Other productions from Suidakra
Other famous albums in Folk Death