Melodic Death
Nightrage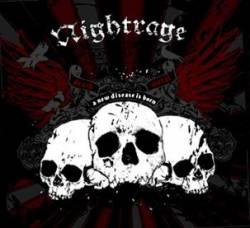 Album Name
A New Disease Is Born
Released date
February 2007
Members owning this album
69
Tracklist
1.

Spiral

04:39

2.

Reconcile

04:25

3.

Death-Like Silence

04:36

4.

A Condemned Club

03:45

5.

Scars

03:39

6.

De-Fame

02:52

7.

Scathing

04:36

8.

Surge of Pity

04:12

9.

Encircle

03:34

10.

Drone

03:23

11.

Spiritual Impulse

03:33

12.

A New Disease Is Born (Instrumental)

02:58

Total playing time

46:12
Comment @ hack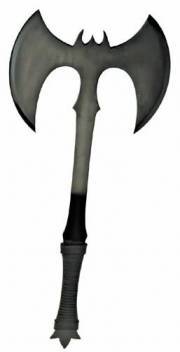 02 October 2009
This is the 3rd album from this Swedish quintet. Marios Iliopolus came to Sweden from Greece and started this melodic death metal band. The main reason for so many line up changes in the past was that most of the members were unwilling to follow the bands tour schedule because they had many side projects with other bands. They didn't want to work hard for
Nightrage
either. Marios took full responsibility for writing the music and lyrics on the previous albums. But this line up has a much better work ethic, so they wrote the songs together, as a team effort. It has a different sound that is more modern because of that. It took them over a year to write the songs for this album. Marios played the instrumental track,
A New Disease Is Born
, on his 12 string acoustic guitar. There is minimal distortion on this album, so that all of the instruments can be heard clearly. This album is brutal, melodic, and powerful. All of the tracks have very melodic hooks combined with aggressive riffing. The vocals seem to alternate between yelling and very beautiful alternative-pop style singing. The songs are very good. I've probably listened to this album 200 times. It's a good album to listen to in the morning, while you're getting ready for work. Similar bands are
In Flames
and
At The Gates
. My favorite song on this album is Death-Like
Sentence
.
Other productions from Nightrage
Other famous albums in Melodic Death