Melodic Death
Nightrage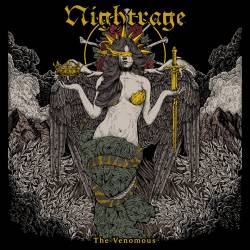 Released date
31 March 2017
Members owning this album
11
Tracklist
1.

The Venomous
2.

Metamorphosis / Day of Wrath
3.

In Abhorrence
4.

Affliction
5.

Catharsis
6.

Bemoan
7.

The Blood
8.

From Ashes into Stone
9.

Trail of Ghosts
10.

Disturbia
11.

Desolation and Dismay
12.

Denial of the Soul
Review @ hack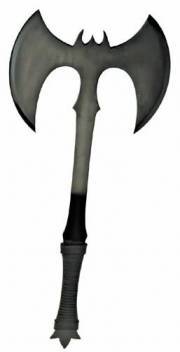 21 July 2017
The name of the game is explosive rhythms and infectious melodies.
In a subgenre of death metal,
Nightrage
doesn't play ugly music nor is it pretty. But some of their music has been composed with pleasant aesthetics, which makes people feel good and imparts a sense of well being. Like
Arch Enemy
and
At The Gates
, they have the reputation of carrying the same structures onto multiple albums. In twenty eleven, Insideous was an awesome release, with explosive shredding and grinding mixed into their intricate melodies. The twenty fifteen effort,
The Puritan
, was chunky and melodic with catchy grooves played in a familiar fashion of their earlier material. The booklet of this new release was printed on thicker non glossy paper, with the strong scent of ink. Most pages show the lyrics, but the band's photo appears on the centerfold. Usually the vocalist will pose front and center, because he's considered the "front man". But with
Nightrage
, lead guitarist Mario ILiopoulis always stands in front. He is the founding member and the list of past performers runs twenty names deep. It's his way or the highway. This album was recorded after two lineup changes, with a new rhythm guitarist and drummer.
The Venomous opens with the title track, which commences with a melodic guitar ditty before jumping into some rough riff shifting. The vocals are raucously yelled out with a corresponding flow. "Our destiny to stand apart, firmly written in stone from the start." "Black angel wings and a viper's tail, still a smile that we could not resist." This rhythm is alternated with melodic interludes, utilizing strong bass lines and powerful drum beats. "We are the only cure to the poison we spit." "Time to wipe away all that we became." An intricate guitar lead cuts in and out, with stimulating high notes. Vocalist Ronnie Nyman is forty four years old, from Sweden and is experienced with death metal as well as thrash metal. This is his second studio album with
Nightrage
. He growls and shouts out his lyrics with an abrasively grim voice, which sound reminiscent to the late Jon Nodtveidt from
Dissection
. The last word from of the most lines are suspended, for maximum effect. Occasionally he sings with a clear voice, which is harmonized by chorus vocals.
Lead guitarist Marios ILiopoulis is now forty seven years of age and hails from Thessaloniki, Greece. He started out with
Exhumation
in the nineties and appeared on three of their studio albums. Then he started
Nightrage
in the early two thousands.
Magnus
Soderman is the new rhythm guitarist, he started out in eighty eight in Sweden and is very experienced in the thrash genre. As
Nightrage
features two guitarists, they make the most of them and they are a guitar driven band. The rhythm guitarist shifts out the heavier riffs, while the lead guitarist decorates the compositions with the higher notes.
Together
they crank out vigorous rhythms, with intervals of melodic diversions. Sometimes the lead guitarist attracts attention with conspicuous high note picking. The third song, In
Abhorrence
, gallops away with high speed guitar picking and roaring drum beats. The vocals cut in with a corrosive flow of shouting. "Since the cradle of existence, we rose above the sun!" "Scorching the earth, we walk in the name of 'the one'!" This is alternated with interludes of melodic guitar and bass instrumentation, with a majestic style. "A falling sky, can't hold the weight we apply!" "The end of the line in abhorrence, we're waiting to die!" About halfway in there is a scrambling high note guitar solo. It does seem to be influenced by
Dissection
, with the tamer touch of
Nightrage
.
The eighth number,
From Ashes
Into
Stone
, presents choppy guitar patterns with crusty textures. The vocalist throatily clamors onward with his lyrics. "My broken bones, they heal to be stronger." "From ashes, I rise to remain". The coarse rhythms ascend upward to higher notes and descend downward to lower notes. In turns this rugged character is rotated by epic high note arrangements, which are short in time span. "From ashes into stone, this is what I learned!" "
Vengeance
to the bone, it's what you earned!" Bassist Anders
Hammer
is thirty seven years of age and was born in Gothenburg, Sweden. His specialties include power metal, as well as death metal. He has been with
Nightrage
for ten years and this is his fourth appearance on a studio album with the band. The powerful bass chords beef up the dual guitar attack, with integral heaviness. It doesn't always stand out behind the guitars, but the deep notes are still there, delivering walls of sound. The rapid bass movements usually contribute to the melodic intensity, but sometimes it's played tighter with the drum beats.
Drummer Lawrence Dinamarca joined
Nightrage
last year and this is his first studio album with the band. He has experience with a variety of death metal strains in Sweden. The constant drum pounding provides a launching pad for the lavish guitar activity. The drums are beaten strenuously in harmony with the musical designs. It normally emerges forward with fast and scattered beat tones. The cymbal crashes seem to be absent, as the high note guitar melodies articulate the musical expressions. The eleventh track,
Desolation
and Dismay, bursts out with an explosive melody. Then a fast rhythm is played heavily with the rhythm guitar and bass. As the lead guitar wails out incendiary high notes, the hard drum beats stutter and flutter forth. "Along these roads that we have paved with misery." "Degradation of the soul, a pestilence of our mind." About halfway in there is a succession of flashy guitar solos and snare drum flare ups. "Preaching the lie until the end of the line." " Fend for your dreams, without them you wither and die." The instrumentation comes back with a rough and heavy rhythm.
Sure, some of the earlier structures come up now and then, but they have been altered and mixed into this fifty minute long event. Within these twelve songs, there are just a couple of mild and congenial compositions. The only mellow piece is track number twelve, which exhibits some highly dexterous guitar work and serves as an instrumental exit. Aside from that, this is a hard charging and ambitious collection of songs. The name of the game is explosive rhythms and infectious melodies. The guitar performances are of the utmost importance in these musical schemes. They often appear with forceful riffs and crusty textures. There are also some darker traits with influences of
Dissection
. It's not one of their "feel good" albums, as it does display an angrier attitude, which provides an outlet for life's frustrations. The Venemous is probably their most intense effort and is among their best releases to date. Vocalist Ronnie Nyman performs with more character than he did on
The Puritan
. Bassist Anders
Hammer
was more prominent on the previous release. The new drummer, Lawrence Dinamarca, provides a more complete presence than Johan Nunez did. The Venemous is well worth the fifteen dollars and is a keeper.
Other productions from Nightrage
Other famous albums in Melodic Death