Industrial Metal
Ministry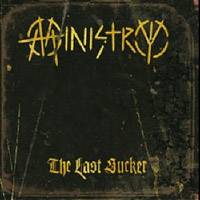 Album Name
The Last Sucker
Erscheinungsdatum
17 September 2007
Mitglieder die dieses Album besitzen
125
Tracklist
1.

Let's Go
2.

Watch Yourself
3.

Life Is Good
4.

The Dick Song
5.

The Last Sucker
6.

No Glory
7.

Death and Destruction
8.

Roadhouse Blues (ft

.

Casey Chaos/Amen)
9.

Die in a Crash (ft

.

Burton C

.

Bell/Fear Factory)
10.

End of Days Part One (ft

.

Burton C

.

Bell/Fear Factory)
11.

End of Days Part Two (ft

.

Burton C

.

Bell/Fear Factory)
Es wurde kein Artikel in Deutsch gefunden, Es werden die Artikel der englischen Sektion angezeigt

Review @ Julien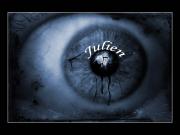 19 Mai 2010
Following the
Sentenced
"
Funeral
album", here is another "last will" album, from
Ministry
. This shows us well that everything in this world is ruled by a kind of balance. George W.
Bush
is leaving,so is
Ministry
, a good piece of news brings some bad news with itself.
Of course, the world may get better with this , and Al and his band are leaving an amazing career behing them ,which lead them on the top of metal music and international fame.
They are also leaving a huge crowd of fans, devastated and filled with bitterness to pay this expensive
Bush
's departure.
Let's overcome our sadness and focus on this new record...
The first track shows us well that the band is here to make some noise one last time. From the well-named "Let's go", we deeply are in
Ministry
's unique universe. With this track, the band gives us an astonishing riff, still ringing in my head. But this testament record would not be one if the band didn't give us some tracks with the "old scholl
Ministry
tune". If you do not see whay I mean, I'll explain myself: the tracks following are truly a return to the early nineties period of the band. More industrial and with a more moderated tempo, these songs are just like a punch in the face.
The choruses are very efficient and show us well how
Ministry
was hidding its power. Why stopping when the band was so good???
The eponymous track is the kind of song one can hardly forget...
Fan or not, "
The Last Sucker
" (the track), because of its intense structure, commands respect. The band may get some new fans with this record.
Two
guests are completing the album brilliantly: Casey Chaos from
Amen
and Burton C. Bell from
Fear Factory
. The collaboration between
Fear Factory
's frontman and our good old Al is to be revered! The emotion is palpable with every instant and the "farewell tour" must not be missed.
I would say that a band that has been iconic for twenty years can't leave stage! For this last record, the band provides us a colossal, well known and powerful tone.
Nothing
really original, but this works,dammit !! It's a shame to think that we will never get another record like this.
Thanks
Ministry
for all this years of musical pleasure, and everybody hopes (I'm quite sure for my part) that your message and music will be well listened to after your departure.
Thanks again, and see you soon for a final show.
Anderen Alben von Ministry
Anderen bekannten Alben in Industrial Metal