Deathcore
Winds Of Plague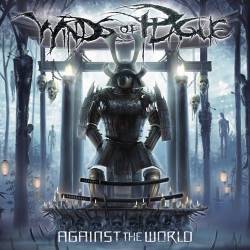 Band Name
Winds Of Plague
Album Name
Against the World
Erscheinungsdatum
19 April 2011
Mitglieder die dieses Album besitzen
79
Tracklist
DISC 1

1.

Raise the Dead

01:31

2.

One for the Butcher

04:29

3.

Drop the Match

03:34

4.

Built for War (ft

.

Jamey Jasta of Hatebreed)

03:41

5.

Refined in the Fire (ft

.

Mattie Montgomery of For Today)

03:07

6.

The Warrior Code (ft

.

The Ultimate Warrior)

01:30

7.

Against the World

04:02

8.

Monsters (ft

.

Drew York of Stray From The Path)

03:46

9.

Most Hated

03:40

10.

Only Song We're Allowed to Play in Church Venues

01:52

11.

California (ft

.

Martin Stewart of Terror and John Mishima)

03:29

12.

Strength to Dominate

03:55

DISC 2 (FYE EDITION)

1.

The Impaler (Live)

2.

One Body Too Many (Live)

3.

Chest and Horns (Live)

4.

Decimate the Weak (Live)

5.

Angels of Debauchery (Live)

6.

Refined in the Fire (Live)

7.

Brotherhood (Live)

8.

Reloaded (Live)

Total playing time

38:36
Es wurde kein Artikel in Deutsch gefunden, Es werden die Artikel der englischen Sektion angezeigt

Review @ miniradman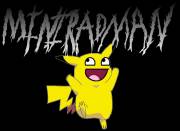 04 Juni 2011
One Of The Greatest Disappointments Of 2011
Winds Of Plague
have released their fourth studio album
Against the World
, and for all who don't know,
Winds
of Plague are supposed to be the leading band when it comes to symphonic deathcore. The hype before the release of this album was amazing, with the success of
Decimate the Weak
and
The Great Stone War
, fans were lining up over the world to have a taste of what these guys were to bring out next. This album left many fans disappointed because it was nothing like what was expected.
Their debut album
Decimate the Weak
was also their signature album and what was responsible for their success. The progression continued with the release of their next album
The Great Stone War
, everything was improved and it was equally as successful. Unfortunately, this is where all the progression ends. In fact, these guys have taken a massive step backwards. This album was suppose to be one of the best deathcore albums of 2011, but I guess it wasn't meant to be.
Let's start with the positives first, the only thing that they have kept true to is the symphonic elements to their music, but even they are a little different. The symphonic elements in
Decimate the Weak
were more like what you would expect from Mozart or something along those lines, and it was this style that all of the fans came to love about this band. The symphonies in
Against the World
are completely different, they sound more cinematic the orchestral. It's probably the styles that you would normally find in the intros of movies such as
King
Kong
. Now this isn't bad, but I felt that the symphonic elements in
Decimate the Weak
were a lot more effective then the style that they have used in
Against the World
.
Now this is where all the fun ends unfortunately. Where to continue, let's go with the breakdowns. The breakdowns, I felt, didn't have the same impact as what they used to play, they weren't as organised or as forceful. Unlike say, the one off Anthems Of
Apocalypse
which was heavy as fuck, the ones here sound smoother and unsatisfying. It seems that they have done a completely half assed job at creating breakdowns probably because they think that everything they pull out of their ass will be pure gold.
Another thing that was poorly done and what I thought was even worse than the breakdowns were was their song writing. They have seemed to throw everything that was loved about their song writing from previous albums out the window and into a volcano which lead to the fire pits of hell. The whole framework and structure and song writing has collapsed on itself. The music is loose, jiggered and I little hard to take it. You know those times, where you're at school, and the teacher goes so fast things go through one ear and out the other? Yeah that's what listening to this sounds like.
Nothing
is taken in, and I didn't feel any emotional connection with the music at all. So that leaves me with the question, did they even think about what they did here?
Even musically they have changed for the better, back in the day, they sounded like deathcore with symphonic elements. I don't even feel that they even sound like deathcore anymore, it sounds more like a NYC hardcore band trying to gain rap fans which hasn't worked. This style of music is referred to as rapcore but the colloquial and more descriptive term that comes to mind when hearing this is shitcore. Which is shit, hence shitcore. I think that worst thing about it is that this doesn't suit the symphonic elements as well as what their previous, more "pure" deathcore characteristics did.
Even musically they have taken a step backwards, there is nothing here that shows any progression instrumentally. The drumming, where did the blast beats go? Yeah there are a few traces here and there but they haven't really endorsed them at all and have no impact.
Deathcore
is an extreme metal genre for crying out loud! We need more blast beats! I think the only track where the drumming shows its full potential is the track Strength to
Dominate
and even it was pretty bad because of all the other stuff going on. The guitars have even taken a turn for the worst as well, I didn't really like the tuning, distortion and song writing of the guitars. In previous albums, the guitars sounded very powerful and thick. Now, they sound totally different, it almost sounds like nu metal. Also, the writing of the tabs was pretty piss poor as well. Before the they has palm muted and tremolo picking deathcore riffs, but now they have turned to a more hardcore/thrash metal style of guitar playing. I think that the vocals are the only relics that they have kept from the old days, the still utilize the same style of scream (or shriek) that we once saw in their previous albums. But like symphonic style of their music, there is another side to them, yep the shitcore side to them, which is self explanatory.
I think the word "bad" only begins to describe how shocking this album was, many fans (including me) were so disappointed when this album came out because they have thrown everything that was respected about their music into the garbage. Their music used to be powerful, heavy, uplifting and enjoyably to say the least. This isn't the case anymore unfortunately, it doesn't even sound like
Winds
of Plague anymore. When it comes to recommending tracks from this album, my simple answer is none of them because why would you settle for less appealing
Winds Of Plague
when you have more Appealing
Winds Of Plague
. This is especially sad because this is a 13 track album, and no good tracks? What's going on here? These guys have left us hanging here with the release of this album and that leaves me with one last question.
Will
there be a come back? I give
Winds Of Plague
's
Against the World
a 6/20.
Review @ CLucker666

12 Mai 2012
Definitely their weakest release
Well I saw
Winds
of Plague live about a month before they released this album and there was so much hype for it when they played. I remember thinking the whole time that I could not wait to hear it. My first listen was like.. hmm this is alright I guess. When I am waiting on an album for months and the only response I have is "this is alright" then it is more than disappointing.
Winds
of Plague, up until this album was probably in my top 5 favorite deathcore bands.
Well the reason this album was so disappointing to me at first was because nothing stood out to me at all. I think the intro and Refined In
Fire
were the only songs that I cared to come back to at all. But, as I listen to this album right now. I kind of remember that I did eventually start to like this album. I just really hated the song
California
, it really threw me off. It honestly just sounded like a complete failure of an attempt to re-create Reloaded(a song on their
Decimate the Weak
album). The intro to
California
has a really a kind of gangster
Emmure
feel to it which pissed me off. There are a few other annoying songs but that's just why nobody cared for this album that much.
The vocals are pretty good like in the rest of their albums but he kind of raps like
Emmure
does in some songs and it just sounds so stupid. I mean his screams/growls sound great and theirs not much else that I can really say about them. Some of his growls do sound like inhales though, I have always kind of wondered if he ever inhales. Only on the lows do they ever sound like inhales but they could just be really guttural.
The guitars sound pretty much the exact same as in the previous albums. They are outlined by the keyboards which is not bad because WoP have pretty much let everybody know that that is their style so it is not much of a shocker. If it was not for the cool creepy sounding keyboards in some songs then they would most likely be pretty damn boring songs. The keyboards just add a lot of atmosphere to the song and grabs your attention quick. Raise the
Dead
(the intro) definitely has a really awesome feel to it because of them and is actually one of the good things they did in this album, start it off good.
My favorite song on this album is definitely
Refined in the Fire
. I am sure that most everyone would agree that it is one of the better songs on the album. Pretty much just because of the chorus at the beginning and towards the end. It just says "evil fucking fears" me with a really atmospheric keyboard lingering around and later it adds on "I fear no evil, evil fucking fears me" it is one of the highlights of the album.
Well that is about it on
Winds
of Plague's
Against the World
. I recommend this to any deathcore fans because even though it might not be the best record ever, it is still worth a few listens. I give this album a 13/20. The video below is of the song
Refined in the Fire
and I recommend you check this one out.
Anderen Alben von Winds Of Plague
Anderen bekannten Alben in Deathcore