Deathcore
Arsonists Get All The Girls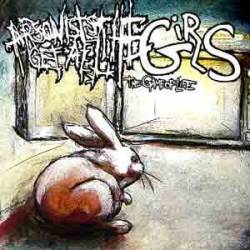 Band Name
Arsonists Get All The Girls
Album Name
The Game of Life
Дата релиза
14 Август 2007
Владельцы этого альбома
44
Tracklist
1.

Business in the Front
2.

Save the Castle, Screw the Princess
3.

Mantipede
4.

Cuffed to Your Ankles
5.

Shoeshine for Neptune
6.

To Get Eaten by the Rats
7.

Tourtasia
8.

Claiming Middle Age a Decade Early
9.

Taiwanese Troft Trouble
10.

13 Year Old Ruby
11.

Robando de Los Muertos
12.

So You Think You Know About the Game of Life
Нет статьи, созданной на русский, показаны статьи из раздела на английском

Обзор @ Buttons
Deathcore at an 8th Grade level.
Admittedly, I took a bit of a risk in buying this album. It was sitting amongst
Whitechapel
,
Bleeding Through
and a couple of other deathcore bands, and after buying this record I'm sorry I had never heard of them sooner.
The Game of Life
is
Arsonists Get All The Girls
's second full length release, coming out in 2007. I've been a fan of this genre for a few years, and this album is somehow, different from the rest. A good place to start would be the vocals, which I didn't particularly like initially. The lows are your standard, good quality growls you'd find in many bands of this genre, but the highs are, a lot of the time, so strained that the majority of the noise is being expelled from the nasal passages as opposed to the mouth, resulting in a damn strange sound (think "ng"). Definitely needed some getting use to for mine.
The inclusion of the synth upon first hearing its presence in the album annoyed me, as it seems to be a trend (i dare say, 'plague') among hardcore, deathcore, metalcore and all the other cores in an attempt to create some sort of 'epic' presence. It works for some people, but it just shits me. I let it slide in symphonic black/death metal, as I admit that's a realm I may never understand, but it just doesn't fit well in core genres. Anyways, its the contrary in this case, the synth lines are catchy, and the usual wankiness is absent, or at least dulled.
The guitar work is excellent. The riffs are catchy, well placed and well timed. They're composed predictable enough for you to bob to, but original enough to keep you interested. The effects and tone of the guitars are nothing particularly different, but no less nice on the ears. The only downfall perhaps is the absence of the bass, it would be nice to hear its subtle hum in the background, but maybe that's just my ears.
Drums, drums, drums. The drums are probably the standout. They're most definitely catchy, wonderfully played, and the bass drum is perfect. The china produces that satisfying 'kish' as one always hopes, and the snare doesn't compete with the other pieces. The blast beat sections are excellent. Enough to pick up the pace of the album, but sparse enough to maintain rhythm.
Ah yes, the breakdowns! Often with some of these semi-experimental, progressive bands, breakdowns tend to be incredibly underwhelming, but AGATG take time to compose and position them perfectly. Guitar work is not overdone, and the drums keep a rhythm you can move to. Standouts would have to be '
Save
The Castle,
Screw
The Princess', and 'Shoeshine For
Neptune
'. But as is the nature of breakdowns, i'll have a new favorite by tomorrow.
So thank you AGATG, for giving me a deathcore album... With intelligence. 19/20
Other productions from Arsonists Get All The Girls
Other famous albums in Deathcore