Metalcore
Memphis May Fire
Band Name
Memphis May Fire
Владельцы этого альбома
37
Tracklist
1.

Without Walls

01:42

2.

Alive in the Lights

04:11

3.

Prove Me Right

04:10

4.

Red in Tooth & Claw

04:14

5.

Vices

04:08

6.

Legacy

04:04

7.

Miles Away (ft

.

Kellin Quinn of Sleeping With Sirens)

04:12

8.

Jezebel

04:21

9.

Losing Sight (ft

.

Danny Worsnop of Asking Alexandria)

03:41

10.

Generation: Hate

04:27

11.

Vessels

02:47

Total playing time

41:57
Нет статьи, созданной на русский, показаны статьи из раздела на английском

Обзор @ VesselsOfBlood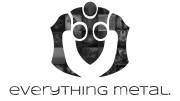 21 Июль 2012
Texan rockers
Memphis May Fire
have come quite a long way. After forming in 2006 as
O Captain, My Captain
, this quintet has attracted a ton of fans from their self-titled EP released in 2007, to their second full-length record "
The Hollow
" in 2010. Just before the release of "
The Hollow
,"
Memphis May Fire
has managed to catch a deal with Florida label Rise Records, the home of several star-striking metalcore acts; including
Miss May I
,
Bleeding Through
,
The Plot In You
, and
Dance Gavin Dance
. Now that this band has struck big with this fairly famed record label, it's about time for their third full-length release after "
The Hollow
." Their new record of the summer of
2012
is called "
Challenger
," and it's truly a force to be reckoned with. While this band's preceding records were spectacularly executed in their own ways, "
Challenger
" serves as a fittingly stellar sequel to this band's collection.
For those who hoped that
Memphis May Fire
would resurrect their southern-rock edge that was found in their older releases, including "Sleepwalker," it's sad to say that this still isn't the case. That style has been long gone since their second EP from 2010, "
Between the Lies
." But never fear; even though that edge no longer lingers in this band's works, that doesn't mean that this band isn't catchy or at least recognizable among the masses. In fact, even their musicianship alone proves that point. Every element of this band's musicianship is simply versatile, if not at least very solid, from the vocals to the guitar work to the drums to the synthesizers. First off, vocalist Matt Mullins' range has always been quite expansive, stretching from mid-range screams to bold yet poppy singing to low growls. In addition, since the release of "
The Hollow
," it seems like Mullins' range towards the growls has grown even more, because they are evidently deeper without sounding forced. This high vocal range perfectly molds into the bold and strong nature of the music itself. In regards to the guitars, they do so much more than just your average chug; melodic licks and chords galore throughout the course of "
Challenger
," and that makes this record all the more out of the ordinary than most of the rest of the metalcore masses. As for the drums, they are fairly complex, but still rather simple and solid, so it doesn't overwhelm the rest of the instruments. Last but not least, as for the synthesizers, they mainly consist of symphonic and xylophone bits. They are usually used at the music's peaking moments, and that really underlines the effectiveness and boldness of the rest of the music. As always,
Memphis May Fire
simply excels in terms of musicianship in this new album.
When it comes to the tracks found in "
Challenger
," it's pretty much all about energy and fun. The third track of this record, "Prove Me Right," best demonstrates this matter. It's pumped up from start to finish, and energy pours out from every second of this great and fast-paced song. While the southern-rock edge that made records such as "Sleepwalker" so memorable and fun is out of the picture for the most part, "Prove Me Right" is one of the tracks in this album that still somewhat retains that feel throughout. Another song in this record that also remarkably gives out that same lively feel is the fifth track, "Vices." It briefly starts out with a catchy guitar groove that should at least make listeners bob their heads, and then it proceeds on to its melodic post-hardcore onslaught. While "
Legacy
" is a little on the soft side, it'll surely bang plenty of heads in the crowd with its steady but vibrant beat. Energy is found in almost every single corner of "
Challenger
," and that ultimately serves as one of this record's greatest strengths that will surely make it at least memorable.
On the other hand, all of this does not necessarily mean that "
Challenger
" doesn't hold a soft side. In fact, there is one track in particular that perfectly reflects how brooding and emotional this album can really be: The seventh track entitled "
Miles Away
," which fittingly features singer Kellin Quinn of
Sleeping With Sirens
. This is the type of song that's just begging to be played at nightfall or on a dark and rainy day. It's very much on the mellow side, describing a sad tale of farewells with loved ones, but it still retains the poppy feel that the rest of the album's tracks hold. This is mainly because of the vocal styles of both Mullins and Quinn, and their poppy singing manages to tie this song with the rest of the list.
Otherwise
, it would be a subtle track lost and trapped in a crowd of pumped-up and rowdy songs. Even in "
Legacy
," one of the most energetic tracks found in this record, the band slips some softness into the song. About halfway into the song, the music drops into a quick and uplifting ballad without compromising the energetic identity of the rest of the song. Although "
Challenger
" is packed with vitality, it still manages to have its soft moments, too. It ultimately comes to show how musically versatile all of the tracks in this album are, without losing any identity by sticking to the vibrant vocals and the flow of the rest of the music.
The lyrics are another element of "
Challenger
" that's worth talking about or getting into. Some of the lyrics written in each song have a more inspiring message to them, while others seem to be rather on the offensive, whether it's against people who post hateful comments on the internet or if it's against their previous label, Trustkill Records. Both the optimism and the anger envelop the vibrant feel of the music itself greatly, and are overall written quite well, but don't expect anything totally poetic. In regards to the more inspiring songs, the lyrics found in "
Legacy
" are a prime example of that. They push the listener to not waste their lives and start seeking and achieving their own goals in life, with lines such as "Stop blending in and start speaking out" and "They say you were created to do great things, but words only come to life when you believe." Also, when the song comes down to its soft point as stated earlier, Mullins sings "Lift up your eyes, discouraged one." That completely fits the emotion of the track while still pertaining to its optimistic message. On the other hand, however, tracks such as "Generation:
Hate
" are not such happy campers. In this song, the lyrics take a crack at the people who waste their lives complaining on websites such as YouTube, brandishing lines including "
Waste
all your days complaining; you think we care, but this is a war you will always lose" and "So many mouths that love to run, but I just laugh because I've been confronted by none." Another track with some ticked-off lyrics is "Prove Me Right," which bashes their preceding record label Trustkill Records. The situation between the band and the record label must've really been heated, as the lyrics go as far as to calling their staff a bunch of "money-hungry cowards sucking the blood out of artists and killing the art." Nonetheless, these abrasive lyrics also attach to the boldness of the music incredibly well, and they only help the album even more.
"
Challenger
" is yet another awesome addition to
Memphis May Fire
's discography. Pretty much everything is done right in this album; the musicianship is as wonderful as ever, the production is spot-on with this type of music, the songs are mostly just pure fun and energy, and when it's not, it's still incredibly gripping, and the lyrics match the music flawlessly.
Memphis May Fire
has truly progressed as a band that is really reaching great heights in the music scene, and it may very well have topped their previous works as their most stellar record yet. Old fans will not be disappointed, and for those who are looking for some ambitious, pumped-up, and fun music, this album is for you. After this band released "
The Hollow
," it seemed like things would be downhill from there for this band. Instead,
Memphis May Fire
exposes us to a highly versatile post-hardcore record that just rocks the hell out.
Other productions from Memphis May Fire
Other famous albums in Metalcore