Folk Metal
Jaldaboath
Album Name
The Rise of the Heraldic Beasts
Data de lançamento
23 Abril 2010
Tracklist
1.

Hark the Herald

03:31

2.

Calling on All Heraldic Beasts

04:35

3.

Bash the Bishop

04:24

4.

Seek the Grail

04:21

5.

Axe Wielding Nuns

04:09

6.

Jaldaboath

04:11

7.

Bring Me the Head of Metatron

04:31

8.

Jacque De Molay

03:58

9.

March to Cavalry

02:36

10.

Da Vinci's Code

04:07

Total playing time

40:15
Não existe nenhum artigo em Português, mas estão disponíveis artigos da secção em Inglês.

Crítica @ gletscherwolf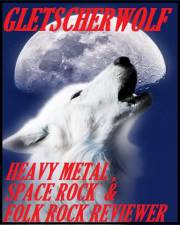 09 Outubro 2010
Review:
Jaldaboath
– Rise of the Heraldic Beasts (Release date:
April
2010)
If there were an award for "most hilarious in music",
Jaldaboath
certainly would do pretty well in the competition!
Some have the stomach to call this "Folk Black
Metal
", but such people probably have just the same taste for black humor as Grand
Master
Jaldaboath
himself. If you brand this "Monty Python Pop" that's agreeable, "
Medieval
Glam Rock" would also do, or "My-First-Casio Punk". Personally I go for "Undiluted Lunacy with certain musical aspects".
Anyway
, what stands beyond doubt is that this is not Folk and certainly not
Metal
, let alone Black
Metal
.
However if one judges it for what it really is, it certainly is enjoyable to a certain degree. For sure I like cynical black humor like this, I am also a great fan of Monty Python and
Jaldaboath
is certainly a worthy successor to them. But as it is not
Metal
in any way, and I am writing this review for a
Metal
webzine, 14/20 is really the maximum I can give for it, and even then I have already stretched my standards.
The Phenomenon
Jaldaboath
.
One thing cannot be denied:
Jaldaboath
is a truly unique figure in music and one has to go back to the late seventies to find a similar phenomenon in "Tenpole
Tudor
", (Which fortunately was labeled for what it was: Pop). Being unique in an art that is so overcrowded with artists as modern day music is, must for sure bring one at least some respect.
Jaldaboath
however started out a lot more serious in bands such as the experimental outfit "
Ewigkeit
" and lateron "The Meads of Asphodel" of which he was a founder member together with
Metatron
. For all who know the Meads, it is clear that this is indeed a blood serious, although odd, black metal outfit, delving deep in religious philosophy.
However, by the early 2000's
Metatron
and
Jaldaboath
had fallen foul with each other over the musical direction to follow. MOA having originally been the idea of
Metatron
,
Jaldaboath
drew the shortest straw and had to leave.
Metatron
got his thing together again and after enlisting such ex-
Hawkwind
celebrities as
Alan Davey
and Huw Lloyd Langton, got the band on the track he intended it to be on with the well-known result of it having become one of the more famous black metal outfits by now.
Jaldaboath
disappeared from vision for a while, but after some sideway excursions, by 2007 was back with his own outfit, accompanied by his old buddy "The Mad Mullah" (nowadays rechristened "The Mad Monk"), of the Meads of Asphodel days and a bass player by the name of "Sir Brodrick"
In 2008 an EP was released on
Death
to Music Records, which blew up enough dust to bring them under attention of Austrian metal label
Napalm
Records. All the EP tracks, except the intro, reappear on this, their first full length album.
Artwork, line-up, release.
All the artwork so far produced by
Jaldaboath
is of a very elaborate nature, to verify this one only has to look at their logo, featuring two of the already famous "axe-wielding nuns". In style with this, the sleeve design of Rise of the Heraldic Beasts, is of pretty high standard, a medieval battlefield scenery which reminds one of
Hieronymus Bosch
-on-LSD, but true to the nature of
Jaldaboath
, in a much more funny style.
Since its formation
Jaldaboath
has seen no personnel changes whatsoever and this new album was thus produced by the original trio
Jaldaboath
/Brodrick/Mad Monk. Given the fact that Jaladaboath himself is a very gifted multi-instrumentalist, no need exists for enlarging the outfit as long as the band sticks to the studio. In fact with his skills on various instruments,
Jaldaboath
wouldn't need any collaborators is he wished so.
Although the band has signed with the large label
Napalm
, production of this CD was already in such an advanced stage at that moment that the nominal release of it is still under
Death
to Music Records, with
Napalm
only being involved in the distribution of this album.
The Tracks
Opener "
Hark
the
Herald
" immediately sets the tone, with lots of keyboard produced medieval trumpetry in a most pathetic my-first-casio style – which might be fun if it is for one track, but becomes irritating when it continues an entire album, which unfortunately it does -. Lyrically also the tone is set for the rest of the album "
Hark
the
Herald
, our king wants blood……to declare the innocence of our queen, the whore" 'nuff said about that…. The title track that follows is in fact just more of the same, but without even the very funny lyrics of its predecessor, so it is best to skip it.
Track
three "Bash the Bishop" begins more hopeful with some interesting bass and guitar work and although still irritatingly present in the chorus, that awful my-first-casio is kept more in the background. The strength of this song lies for certain in its laughter inducing lyrics, which combine the dryness of Monthy Python with a fine dose of humorous blasphemy. "we finally caught this miscreant by following the stench, he had been living north of Stattlestoom with a rather buxom wench" Wow, John Cleese and his good old boys would have a hard time trying to outdo that……….
Compared with that No. 4 is kind of a miscarriage, but a lot is made up as it here and there shows some of the heaviest playing of the record, even remotely reminding of metal…… Follow up, "The
Axe
Wielding Nuns" is however what is quickly bringing
Jaldaboath
to fame, not so much musically, as it is almost as much a nonety as most on the album, but the lyrics are outright hilarious, and its blasphemous nature would have brought Jaldabought double quickly to the stake had these really been the middle ages. As there is however no love lost between me and Christianity, I can sure appreciate it very much.
The sixth track, simply titled "
Jaldaboath
", keeps up rather well with the previous laughing stupor inducing song: "If your catapult needs mending, just call
Jaldaboath
. If your enemy needs slaying, just call
Jaldaboath
" (I can already see these medieval characters with IQ's way below a 100, drawing their mobile phones and dialing the number!). If only for once he could abstain from that damn casio thing……..
"Bring me the head of
Metatron
" is the only song with a serious topic, which is however also quickly ridiculized by the Grand
Master
. As we remember,
Metatron
is the front man of the Meads of Asphodel and with this song
Jaldaboath
felt he had to air his grudge toward him. But even this is done in such a clownesque way that if he has indeed listened to this,
Metatron
probably ended up on the floor, rolling with laughter.
I do not want to spent to much words on the remaining three songs as they basically bring more of the same. You can try for yourself if you want to brave the risk of ending up in hospital with unstoppable laughing stupor! It might however be worth mentioning that the last song "The
Da Vinci
Code
" is the only one that with a little fantasy could indeed be classified as metal and, thank heavens, it seems that the casio in the meanwhile had broken down………..
Conclusions
Hard
to write a serious review about such lunacy as "The Rise of the Heraldic Beasts" represents. But let me at least in the conclusions try to stay down to earth. The album certainly has done one thing, it has put
Jaldaboath
back on the map once more, and given the commercial success of it, it sure will keep him and the boys supplied with drinking money for the time of being. But if I were him, I wouldn't be overly cheerful with the results and he will have to do some serious thinking about the musical future of his outfit.
An outrageous joke like this might work 1 or 1.5 times, but the public will soon get bored with it and will demand more serious music. If
Jaldaboath
is able to continue more in the sense of the last track of the album I give them a chance. If they go on copying the concept of this production, they will soon sink back into oblivion.
Is it worth buying? Well if you are not a to serious metal fundamentalist and in for some humorous diversion, it might just be, but I guess the more solid metal freaks, can only shake their head about this. So my advise is: Wait until the local record store throws it into the discount………
Gletscherwolf, 8 October 2010
Other productions from Jaldaboath
Other famous albums in Folk Metal