Technical Death
Suffocation (USA)
Band Name
Suffocation (USA)
Album Name
Pinnacle of Bedlam
Data de lançamento
15 Fevereiro 2013
Membros têm este álbum
178
Tracklist
1.

Cycles of Suffering

03:56

2.

Purgatorial Punishment

02:44

3.

Eminent Wrath

03:40

4.

As Grace Descends

03:04

5.

Sullen Days

04:57

6.

Pinnacle of Bedlam

03:42

7.

My Demise

04:03

8.

Inversion

03:50

9.

Rapture of Revocation

03:49

10.

Beginning of Sorrow

04:32

DVD (Digipack Edition)

1.

The Making of "Pinnacle of Bedlam"

75:00

Total playing time

38:17
Não existe nenhum artigo em Português, mas estão disponíveis artigos da secção em Inglês.

Crítica @ miniradman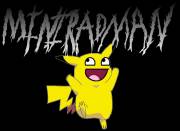 02 Dezembro 2013
Suffocation
(along with bands such as;
Autopsy
,
Cannibal Corpse
,
Cryptopsy
, et al...) is one of the very few influential death metal bands still active today.
Despite
being 20 years old,
Suffocation
have managed to keep up with the times and have put out consistently decent albums even in the recent years.
Pinnacle of Bedlam
is their latest piece in their line-up of technical death metal monstrosity and like many of their previous albums, it hits quite hard. However, dare I say, unlike some of the other more older death metal bands which are still around,
Suffocation
is one of the few which have seem to have kept up with the younger more agile bands in the scene. In terms of technicality and brutality,
Suffocation
is on par with;
The Faceless
and
Fleshgod Apocalypse
, both of which are notoriously quick modern death metal bands. I think this is a part of the key to
Suffocation
's success even in the recent years, and let me tell you,
Pinnacle of Bedlam
will give even the young guns a run for their money.
The album title "
Pinnacle of Bedlam
" hits the nail on the head, because all this album is, is complete and utter bedlam. This is one chaotic piece of technical death metal, with most of the album containing a transition to a new hectic passage every few seconds or so. The drumming, guitar working and vocals are all mixed together with the aim of creating nothing short of an earsplitting wall of sound in mind. From the very start of the album, to the final seconds you are barraged by
Suffocation
's sheer technicality and brutality, breaks in
Pinnacle of Bedlam
are very few and far between. Although I may have not all of
Suffocation
's previous albums,
Pinnacle of Bedlam
tends of move in a different direction to their previous albums.
The band seems to focus more on the speed and technicality aspect in their music, which means that the music is starting to tend away from creating a thick and heavy atmosphere which was their main focal point in some of their previous albums. Even from a production standpoint, the increased production quality in comparison to their previous works have thoroughly emphasized the modern aspects in their music and renders less of the "primitive" stuff as obvious. Now I am not saying that the thicker passages are non-existent, there are still a few heavy moments (some moments still are true to the traditional death metal) throughout
Pinnacle of Bedlam
which are sure to get the head bobbing, it's just that they aren't as common or as proficient as in previous albums. The most notable slam is at the end of "Beginning of
Sorrow
" which was indeed an awesome way to end the album. Now I cannot comment on whether or not this takes away from the overall quality of the album, because the
Suffocation
aesthetic is still present so it would not matter either way.
Like I've touched on earlier, the production quality of
Pinnacle of Bedlam
is slightly different in comparison to their previous albums. The higher end style of tuning and equalization has been set to physically give a much more modern feeling to the music. The drumming is much snappier and sounds less like an empty container then previous releases. The guitars are very distorted with harsh and rasp sounds being the aim of the game. In terms of how much sound is occupied by each of the musical instruments, the guitars and drumming seem to take precedence and displaces the vocals ever so slightly behind. Not enough to completely void and drown out the vocals completely, but enough to notice what is going on. Maybe
Suffocation
have figured that their "whispered growls" (I'm sorry, but that's the only way that I can describe it) might not be enough to keep up with the rest of their music, considering that they're trying something slightly different in
Pinnacle of Bedlam
. Although these vocals do come out during the slower slammier parts of the album.
Although
Pinnacle of Bedlam
is a pretty good mash up of death metal, there are a few point which let this album down. The thing which really lets this album down the most is how linear it is, there really isn't any sea change throughout the whole album at all. Although each of the passages are unique in terms of what is actually written; the aesthetics, tones and musical diversity are all relatively monotonous and constant.
Once
you have heard one track, you have pretty much heard it all, even though each track might contain a different "slam to brutal" ratio. This really lets the album down because it doesn't really seem to let any particular track stand out. In terms of flaws in
Pinnacle of Bedlam
, this is definitely the killer.
Another thing that really annoys me about
Pinnacle of Bedlam
(and
Suffocation
in general) is the fact that they absolutely need a solo is every god damn song. Not only are they too common, but it seems like they're thrown in randomly throughout each song, which interrupts the flow and development of the particular song (however this style of technical death metal, interruptions are all part of the game). Although the solos are a little more complicated than I expected from
Suffocation
, the fact that they are so common throughout the album, it removes the strength from them. As a result of this, I cannot really say that there is a particularly memorable solo that I can take away with me after I hear this album.
Pinnacle of Bedlam
still shows that
Suffocation
is still of the heavy hitters in the death metal scene even after 20 years. The sheer chaos that ensues this album is only precedent in some of the other chaotic death metal bands which come to mind at the thought of technical death metal (ie.
The Faceless
or
Viraemia
).
Suffocation
have successfully built a strong intense base sound and have supported it with gut-wrenching brutality and slamming, which has the very essence of death metal at its center. Although there are a few blunders which incur in
Pinnacle of Bedlam
which prevent it from being death metal album of the year (such as how monotonous this album can be at times) it doesn't seem to take that much away from quality of the album to the point of being complete boredom. The 40 or so minutes flew by quickly when I first heard this album and I came out unfatigued (which is always a great sign). Even though there aren't many stand out tracks due to how similar they all are, "Sullen Days" stands out to be one of the more diverse songs in
Pinnacle of Bedlam
. Overall, the chaos that ensues
Pinnacle of Bedlam
is an enjoyable listen, I highly recommend this to any death metal or even deathcore fan out there who is relatively into fast paced and complex technical death. I give The
Pinnacle of Bedlam
a 15/10.
Other productions from Suffocation (USA)
Other famous albums in Technical Death