Black Metal
Vreid
Data de lançamento
08 Maio 2007
Tracklist
1.

Jarnbyrd

06:29

2.

Under Isen

03:35

3.

I Krig

08:40

4.

Vaepna Lengsel

04:03

5.

Svart

03:53

6.

Folkefiendar

03:57

7.

Dei Daude Steig av Grav

05:12

8.

Fangegard

03:58

9.

Millom Hav og Fjell

05:14

Total playing time

45:01
Não existe nenhum artigo em Português, mas estão disponíveis artigos da secção em Inglês.

Comentário @ hack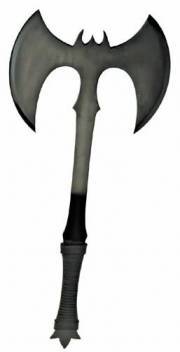 16 Setembro 2009
This is the band's 3rd album. 3 members of this quartet were members of the band
Windir
, until Valfar, the band's leader died of exposure on a hiking trip during a Norwegian blizzard in January of 2004. They recorded this album in their own studio called Studio 1184.
I Krig
means at war in Norwegian. The album is about the Nazi occupation of
Norway
during World War II. The lyrics were taken from a Norwegian poetry collection from 1946, which was hard to translate into English. So the lyrics were written in Norwegian. This is a more diverse album than their previous albums. It displays moods of rage and sadness that come with a war in your homeland. Though the songs are pretty heavy, they are folkish, similar to
Thyrfing
or
Taake
. Some of the songs are faster than others, but they all rock. A violin or fiddle is used in some songs. It's got good rythm and a good beat throughout with a few flashy guitar solos. My favorite song is Jarnbyrd.
Other productions from Vreid
Other famous albums in Black Metal