AngL
Progressive Black
Ihsahn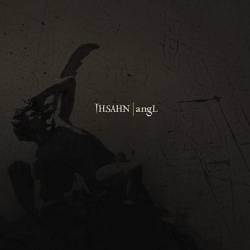 Zarejestrowanych posiada ten album
137
Brak artykułów w języku Polskim.
Artykuły w języku angielskim są wyświetlone.

Artykuł @ Scandals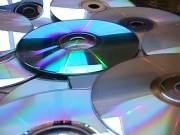 26 Wrzesień 2008
Ihsahn
can comfortably be defined as a musical genius, a virtuoso and progenitor of 4 of the finest metal albums ever to appear on the radar of this writer's musical experience.
Every
Emperor
release was a masterclass in technicality, atmosphere, arrangement and inspiration. 'In the
Nightside
Eclipse
' is a cornerstone of my listening evolution, the black metal album that got me into it, as its scope and delivery was just so impressive to me.
But what since
Emperor
's self-inflicted demise ?
Samoth and Trym went on to form death metal juggernauts
Zyklon
who also appear to get better with each subsequent release, showing that there was an excellent creative collaboration in
Emperor
, but
Ihsahn
's first solo album, 'The
Adversary
' was met with mixed reactions and disappointment by many as it appeared to be as if
Ihsahn
was free to reign, but he was almost unwilling to fully release his visions.
And
yet it was still an excellent album of potent material, which always begged that question :
what if it went further ? Well, thankfully he has returned with his second proper solo work, and what a work it is. Not only has he fully released his incredible talents, but
Ihsahn
has that uncanny ability to go into all regions of extreme metal, from harsh black to progressive and yet it never feels disjointed.
Opener '
Misanthrope
' unleashes with a bombastic roar and
Ihsahn
's instantly recognisable vocal stylings remind you of prime
Emperor
album openers like '
Curse
You All Men !'
Opeth
's Mikael Akerfeldt makes a passionate appearance on 'Unhealer' and adds depth to a melancholic, powerful track that could go down as one of the great collaborations in extreme music.
It contains beautiful pastoral clean guitar sections, great death vocal interplay between the two men and comes across as an essential mix in the album, not just a showy collaboration intent on bringing in
Opeth
fans (etc...)
'Thredony' possesses a vulnerability in its acousticness, and
Ihsahn
's progressive streak appears in full force in 'The
Alchemist
'. His hired hands on bass and drums, Lars Norberg and Asegir Mickelson from Spiral
Architects
, keep the performance tight and and natural, and play admirably. Its important not to forget that contribution but the star as always is
Ihsahn
. His performance is nothing short of magnificent, his impassioned vocal work on the verses of 'Emancipation' and his technical, flowing guitarwork that punctuates every song on the album is a delight to behold.
Finally, we have the kind of work anyone who knows what he can create has expected, and it has been more than worth the wait. Long may the
Emperor
reign…
Komentarz @ Vinrock666
Ihsahn
's 2008 solo LP, "AngL" is a highly polished, well produced work of both classic and progressive black metal. Although there are some tracks that interweave both styles within, most of the songs are either one or the other. "
Misanthrope
", "
Malediction
", and "
Monolith
" feature all of the classic elements of black metal including playing style and arrangement. "
Monolith
" is the exceptional track due to its full bodied bass lead that kicks off a cool rhythm riff that stays on top all the way to the outro. From the progressive side of the metal fence lies the best cut from the album: "Unhealer". It's not enough that the guest vocalist is Mikael Akerfeldt of
Opeth
, but that the track musically bears his signature as well with sweeping soft interludes and an advanced solo section makes it that much better.
Out
of that the sonic high point is the chorus itself with the two vocalists trading off lines in an unholy alliance of black and death. Another great track high in variety is "Elevator". Four parts with three movements of different speeds, the lead work is impressive including the underlined phrasing at its refrain.
Hard
or soft, fast or slow, a common writing stance on "AngL" is a minimum of embellishment with appearances both short or restricted to breaks. "
Scarab
" has a piano break, "
Threnody
" is introduced with accoustic guitar, and any synthesizer that appears is usually relegated to back up chorus duty like "
Alchemist
" and "Elevator".
That
means that the songs in general are not complex, although they are advanced by design. What "AngL" is in essence is a well recorded, slick, sterling silver work of art with an evolved level of songwriting. The only negative observation that could be made about "AngL" is that its split personality leaves no imprint of dominance.
Ihsahn
's "AngL" is not a spectacular record, but it is very, very good.
Other productions from Ihsahn
Albums in Progressive Black