Melodic Death
At The Gates
Album Name
Slaughter of the Soul
Data de aparición
14 Noviembre 1995
Miembros poseen este álbum
498
Tracklist
1.

Blinded by Fear

03:12

2.

Slaughter of the Soul

03:02

3.

Cold

03:28

4.

Under a Serpent Sun

03:59

5.

Into the Dead Sky

02:13

6.

Suicide Nation

03:36

7.

World of Lies

03:35

8.

Unto Others

03:11

9.

Nausea

02:24

10.

Need

02:36

11.

The Flames of the End

02:57

Bonustrack (2002 Expanded Edition)

12.

Legion (Slaughterlord Cover)

03:54

13.

The Dying

03:18

14.

Captor of Sin (Slayer Cover)

03:20

15.

Unto Others ('95 Demo)

03:06

16.

Suicide Nation ('95 Demo)

03:22

17.

Bister Verklighet

01:56

Total playing time

53:09
Ningun artículo encontrado en Español, los artículos de la sección inglesa son fijados.

Crónica @ WarMetal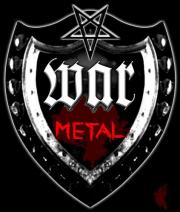 12 Diciembre 2005
One year after their magnificient performance "
Terminal Spirit Disease
",
At The Gates
were here to show what they're still able to.
"
Slaughter of the Soul
" is then the worthy successor that comes dynamic, more intense and more trashy. The composition of this album is based on the same ingredients of its predecessor : progressive death riffs, trash parts and melodies on the Gotheburg way. But the evolution is all the same present and showed on quick parts, the dynamism follows the melancholy and the trashy shape of the composition. A real massacre offered then by the swedish quartet and a delight that nobody could refuse.
The voice of Thomas Lindberg is always sublime and more trashy which suits perfectly the Björler brothers who insist on the trashy shape of this opus.
The drummer does the necessary by following perfectly the guitar rythm.
The only regret is that's the last album of the band but which will remain for always among the absolute references of the scene.
"
Slaughter of the Soul
" is a true classical kind that everyone should possess.
Other productions from At The Gates
Other famous albums in Melodic Death