Melodic Death
Be'lakor
Album Name
Of Breath and Bone
Data de aparición
01 Junio 2012
Miembros poseen este álbum
55
Tracklist
1.

Abeyance

08:05

2.

Remnants

06:14

3.

Fraught

06:46

4.

Absit Omen

06:06

5.

To Stir the Sea

01:29

6.

In Parting

09:21

7.

The Dream and the Waking

09:17

8.

By Moon and Star

08:59

Total playing time

56:15
Ningun artículo encontrado en Español, los artículos de la sección inglesa son fijados.

Crónica @ EddyRendall

11 Julio 2012
A blistering assault on the eardrums and the neck muscles throughout!
Be'lakor
's third studio album was anticipated eagerly by many fans, particularly after the success of their last album '
Stone's Reach
' in 2009. I was expecting the album to be roughly similar in style and structure to the last release. I was wrong. I could not have been more surprised and excited upon discovering the changes in their musical attitude.
This change is apparent right from the opening track. 'Abeyance' immediately begins with a fast and brutal tempo that instinctively makes the audience tap their feet and nod their head in time to the music. One can just begin to settle into this promising introduction when George Kosmas's death growl explodes upon the listener's eardrums. What then follows is a lovely combination of melody from the guitars combined with Kosmas's menacing vocals. I would consider it as the essence of melodic death metal; catchy melodies along with authentic death growls really do 'force' the listener to enjoy the track.
However,
Be'lakor
have not completely abandoned the more sensitive elements that were so noticeable in their last release, particularly apparent in the first few moments of 'Venator', the opening song of their 2009 release.
The second track from the new album, 'Remnants', is a prime example of the endurance of these 'sensitive elements'. The track has a very distinct and emphatic introduction, beginning with an isolated, echoing guitar and a dark, pulsing note from the strings in the base line. This combination really does enable the listener to acknowledge the central theme of the track; this idea of devastation. The track goes on to continue with a new accelerating rhythm, using incredibly catchy riffs to impress the audience. One can argue that
Be'lakor
have lost their quiet, emotional passages with this new release. No. Not at all. Indeed, they have used these moments to even greater effect, successfully increasing both suspense and empathy upon the listener's conscience.
Overall, the album has perhaps given a more brutal side to
Be'lakor
's musical ability. There are racier tempos, longer screams (or should I say, growls) and faster guitar riffs. The only criticism I have about this album is the duration. Sure, 57 minutes is a perfectly respectable time regarding an album. However, honestly, I would be happy listening to this new material for three hours straight! An absolute masterpiece; I would highly recommend this album to anyone. It is worth every penny!
Crónica @ miniradman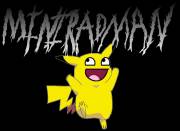 03 Junio 2012
May not be as good as Stone's Reach, but still a solid release.
It's been a while since
Be'lakor
had put anything into the melodic death metal scene (since 2009 to be precise), and now they're back with their all new album
Of Breath and Bone
. For those who don't know,
Be'lakor
is a melodic death metal band hailing from the land down under (Australia). They are part of a very small melodic death metal movement in Australia, which has become recognised globally. What I like about Australian melodic death metal in comparison to their North American or European (Swedish in particular) counterparts is that the style of melodic death (I say most of the bands because there only has to be just one band which doesn't follow suit for my absolute to be shot down) is calmer and more peaceful. Typically, when I think I melodic death metal, I think of some cheesy band trying to shovel melodic death metal down my ear canal at 200bpm. However, Australian melodic death is not like the others and
Be'lakor
is proof of that.
Of Breath and Bone
, is one of those albums which focuses on creating an atmosphere rather than initiating an adrenaline rush on the listener. I mean, sure, some there are some sections in
Of Breath and Bone
where the speed of the music exceeds what most would consider "tranquil", but none of it makes me want to suddenly burst out and do a 100m sprint (that's 328.08399 feet for fellow
Imperial
users) even though, I would gladly head bang to most of the tracks on
Of Breath and Bone
. It's not the most extreme, or brutal melodic death metal out there but it does body and mind moving at many points throughout the album.
Like I've just mentioned, the main focal point in
Of Breath and Bone
is the whole atmospheric style of melodic death metal which they play. The guitars have a thin, yet, high pitched sound to them, which makes the music softer, the guitars aren't going at full ball all the time. However, I believe that the vocals create the most part of the overall atmosphere. It's a little hard to describe, but
Be'lakor
uses more of a smoother texture in their growls, and there is pretty much a complete absence of any kind of highs (ok, there might be some, but I cannot remember any time during
Of Breath and Bone
where they've taken prominence). Which is a really good thing in my opinion because it doesn't spoil the whole "atmospheric" or "uplifting" feelings in the concept of melodic death metal.
Another thing that I like about Be'lakor is that they are not afraid to experiment with different instruments to get their desired effect on the listener.
Of Breath and Bone
is full of acoustic passages, violins playing in the background as well as a few pianos here and there. This is there, probably to give the music some extra depth and meaning to it, as well as conforming with the whole "atmospheric" nature to their music. To be honest, if it wasn't for these little side elements in
Of Breath and Bone
, the music would either; fall apart, or be plain as dog food and neither of which are particular appetizing for any melodic death metal fan. It's the violins and pianos and acoustic passages which really whole the music together.
However, all this being said, I don't really think they've pushed any boundaries with
Of Breath and Bone
. In fact, when comparing sheer music quality with
Stone's Reach
,
Of Breath and Bone
falls slightly too short. Sure, all the same elements are there in the music, but the power and feelings behind the music isn't as outstanding. Also there was more depth in
Stone
's Reach than there is in
Of Breath and Bone
. All of these things which gave
Stone
's Reach it's distinction as being one of the greatest melodic death metal releases ever to come out of Australia, if not, the world (although that's highly opinionative) are seeming absent or sent so far back that they aren't given credibility in
Of Breath and Bone
. This is where I believe
Of Breath and Bone
ultimately falls, wasted potential.
Not all is lost however,
Of Breath and Bone
has its moments which usually come in the form of cheerful as an Aussie riffs. In comparison with
Stone
's Reach,
Of Breath and Bone
is the inferior release, it's not because it's worse than
Stone
's Reach, it's because it's just not as good. There is nothing particularly bad with
Of Breath and Bone
, it's just that the melodic death metal in
Stone
's Reach was far better I have to admit. Even
The Frail Tide
, might be just that little bit better than, if not, on par with
Of Breath and Bone
which is odd because Be'lakor seem to be going down the ladder of awesomeness (when they should be going up it). All that being said however, in comparison with many other melodic death metal releases out there
Of Breath and Bone
is still in the very top of the top tier. Be'lakor are still one of the best melodic death metal bands by far and I would recommend
Of Breath and Bone
to anyone who loves melodic death or their previous albums. I'd also like to recommend the tracks By
Moon
and Star and Absit
Omen
. Overall,
Of Breath and Bone
might not be as good as Be'lakor's current signature album,
Stone
's Reach, but it's still well worth a listen and shouldn't disappoint. I give Be'lakor's
Of Breath and Bone
a 15/20.
Crónica @ CuriousOnlookers
07 Junio 2012
Aussie Melodeth still is very much alive and kicking.
I would dare to say that metal is the genre with the most overwhelmingly vast array of offshoots and sub genres lately, with the possible exception of the now almost meaningless 'rock', of which metal itself is a category. Every one of these seems to spawn incredibly promising new bands almost yearly. There are, however, a core few that keep me coming back to good old-fashioned melodic death metal as a favorite, and Aussie band
Be'lakor
is right up there among them.
One of the most important traits of a melodeath album, it is fair to say, is a balance between seriousness and fun. What I mean is that it has to stand up as a legitimate, sophisticated work of art without sacrificing the listener's ability and motive to just let loose and rock the fuck out. In this respect,
Of Breath and Bone
excels.
Lyrically,
Be'lakor
upholds their tradition of painting gorgeous landscapes and weaving insightful narratives of, in true metal fashion, desolation and decay.
Be'lakor
, however, manages to put a very majestic, oddly serene twist on an otherwise morbid subject matter in a manner reminiscent of melodic death/doom masters like Tuomas Saukkonen and
Insomnium
.
Instrumentally, though, is where the record's true strength is shown. It is a relentless barrage of endlessly fascinating high end riffs and harmonies. I can honestly say that
Be'lakor
produces some of the best I have heard, reinforced by driving rhythms and bass that manage to create a powerful, somber ambiance without detracting from the melody in the slightest. Also worthy of note is the interjection of absolutely beautiful acoustic strings; pianos and guitars, either in dedicated sections of their own or blended in with heavier elements. This is another of
Be'lakor
's greatest qualities, their ability to seamlessly blend the purely metal with the stunningly pretty, and make it fit.
On which note, my greatest disappointment with
Of Breath and Bone
was the lack of a true spiritual successor to Paths and Husks, a purely acoustic, and instrumental track in there just because why the hell not. To Stir the Sea was just lovely, as was the interlude in By
Moon
and Star, but they weren't on quite the same scale, seeming subservient to other tracks rather than being able to stand entirely alone. It's a minor complaint though, as there were still plenty of quite satisfyingly pretty moments, I'm just stretching to find things to criticize.
Perhaps most importantly, though,
Of Breath and Bone
is fun. It's hard not to head bang, or at least slip into the reserved nod-and-sway of the intellectual metalhead once it gets going. It is a driving force that makes you wish for a blizzard to trudge through, an attacker to fend off or just some exercise equipment to absolutely make your bitch; because you and this album, in conjunction, are an unstoppable force! Or at least you feel like one, which is half the battle, right?
All in all,
Of Breath and Bone
is just great. Perhaps
Be'lakor
must be admonished slightly for not changing up their style, which is still almost indistinguishable from the days of
The Frail Tide
, but on the other hand, it has definitely got boring. They are sure and consistent in what they do, so while their new material so far never offers any jaw-dropping surprises, fans like me are able to have absolute confidence that every release will be a solid one, and a joy to listen to.
Of Breath and Bone
was no exception.
Other productions from Be'lakor
Other famous albums in Melodic Death