Black Metal
Darkthrone
Album Name
A Blaze in the Northern Sky
Data de aparición
26 Febrero 1992
Miembros poseen este álbum
773
Tracklist
Re-Issue in 2012 by Peaceville Records.

1.

Kathaarian Life Code

10:39

2.

In the Shadow of the Horns

07:02

3.

Paragon Belial

05:25

4.

Where Cold Winds Blow

07:26

5.

A Blaze in the Northern Sky

04:58

6.

The Pagan Winter

06:35

Total playing time

42:05
Ningun artículo encontrado en Español, los artículos de la sección inglesa son fijados.

Crónica @ gradymayhem
First off, I know this is practically blasphemy to say, but this is my least liked
Darkthrone
album. My reasons are as follows. It is unimaginative, ill-produced, and finally an overall chore to listen to.
I would label this album unimaginative, for no other reason than, unlike the other
Darkthrone
albums. It's riffs are boring and repetitive. We all know that repetition is the essence of
Darkthrone
, but repetition is only effective when the riffs being repeated are good. The riffs on The
Pagan Winter
are great, along with
Paragon
Belial
, but the rest of the album lacks this quality. Every song starts in the exact same way, except Kathaarian Life Code, and this gets tiresome quickly. One can definitely tell it is death metal tailored to be black metal, listen to the riffs on The
Pagan Winter
for proof of this. To me this is cheating in a sense, and is thus unimaginative.
Next, I see this album as ill-produced, not because I can't tolerate raw, but because it has to be at least listenable. This is by no means listenable. Half of the album is just meaningless, begrimed, fuzz. It sounds good as bleak winternoise in the background, but is impossible to analyze beyond that. The production on
Under a Funeral Moon and Transylvanian Hunger retain the raw grimness of this album, but through the tinniness and fuzz, one can at least decipher what is going on musically.

This is an overall chore to listen to because, while the album certainly has high points, the meat of it is mediocre. Kathaarian Life Code starts the album off very well, but the second In the Shadow of the Horns comes on, it takes a severe dive. I cannot exactly describe what it is, but this song is just annoying, perhaps because of the sub-standard vocal work. Fortunately, Paragon Belial is amazing, and quite-possibly is the redeeming element of this album, at least in my eyes. Now, for the chore part. Where Cold Winds Blow is awful. It is just rawness and feedback playing through speakers, masquerading unsuccessfully as music. This leads into the title cut which is another sub-par song, that contributes very little to the album, other than taking up space. Finally, the outro is good, but, to me, it sounds closer to death than black metal. The riffing is very death metal-esque, and some of the slower bits in the song have a droning death metal feel about them.

While I realize the importance of this album to the genre, and the influence it has had, I think the band should have nit-picked a bit more, gotten this album more ready for release, and released a true masterpiece. Perhaps using new material instead of old recycled death metal ideas would have helped as well. Although I do not find the vast majority of this album pleasurable, I respect the band for releasing something so gritty and raw, without regards to public opinion, and for being one of the first to publicly display their use of corpsepaint. I see this album not as the epitome of Darkthrone (or black metal for that matter), but as a vehicle used to achieve the greater things that were to come. For this reason, this is a piece that I would recommend for its historical significance, not for its musical value.
Crónica @ winterdemon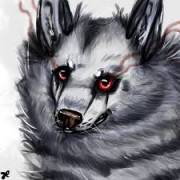 09 Abril 2012
A Black Metal classic for the eternity in Hell
This is sure one of the most famous Black
Metal
Albums of all time and sure it is a classic.
A Blaze in the Northern Sky
was the start of the second wave of Black
Metal
. When Fenriz, Nocturno Culto and and
Zephyrous
recorded the Album they must have had a real anger because this Album is full of pure hate.
The most influence of this Album are sure
Celtic Frost
because you hear in Kathaarian Life Code the drumming like that of
Celtic Frost
. The Intro of Kathaarian Life Code is mystical and dark and that is this thing what makes this Song so special. Where
Cold
Winds
Blow is a very typical Black
Metal
Song becuase it is fast and raw and so should Black
Metal
be. This is a typical
Darkthrone
Track then it shows who
Darkthrone
is.
Darkthrone
are one of those bands that turned from brutal Swedish Death
Metal
to the true Norwegian Black
Metal
Band. For me are
Darkthrone
the founder of the second wave of black metal. The recordable Peaceville did not want to release the Album because it was not good enough, so the band said when Peaceville didn't want to release the Album then we go to the lable (
Deathlike Silence
Productions) of our friend and he bring out our Album. After that Peaceville said no that is not good when a young and new Band from our label leaves. So came the Album out in 1992.
The title track of
A Blaze in the Northern Sky
starts very fast making you feel depressive and turns into a slow Song with
Celtic Frost
similar drumming. This Song blows your mind away from here until you wake up in the past. I love this Song because he is varied; it starts fast and turns to a slow part and that is this what make this Song so special.
Darkthrone
are the
Kings
of the Norwegian Black
Metal
and they have influenced so many other Black
Metal
Bands like the
Nagelfar
or
Nargaroth
.
Darkthrone
had the best line-up in the old times and everyone in the band knows how to play the instruments and to do the a right and good jop and when this all perfect fits then came out a Album like this.
A Blaze in the Northern Sky
is A MUST-HAVE and should not miss in each Black
Metal
CD Collection.
This Album deserves honest 20 of 20 points.
Other productions from Darkthrone
Other famous albums in Black Metal