Black Metal
Satyricon
Released date
25 October 2002
Members owning this album
357
Tracklist
1.

With Ravenous Hunger

06:40

2.

Angstridden

06:22

3.

Fuel for Hatred

03:53

4.

Suffering the Tyrants

05:07

5.

Possessed

05:21

6.

Repined Bastard Nation

05:44

7.

Mental Mercury

06:52

8.

Black Lava

14:31

Bonustracks (Moonfog Vinyl Edition)

9.

Live Through Me

04:47

10.

Existential Fear-Questions

05:34

Total Playing Time

53:10
Review @ hack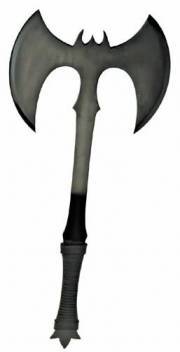 29 December 2009
This is the 5th full length album from this Norwegian black metal band from Oslo.
Volcano
is one of their more popular albums. It won a Norwegian Grammy award. It won Alarm awards for metal album of the year and song of the year (
Fuel
For
Hatred
). It also won the Oslo award for the best overall album.
This album is like a continuation of their
Rebel Extravaganza
album. The songs all have hateful and misanthropic themes. They usually rock at a medium tempo, but also have some explosive parts, where they thrash at a high octane velocity.
The vocals of Satyr are harsh and grim, they can be compared to the vocals of The Magus, from
Necromantia
. There are lots of melodic guitar hooks scattered throughout this album. Some of them have a punk sound and some have a very dark sound. The bass playing is heavier on this album than it was on their previous album. Especially on the songs Suffering The Tyrants and Black Lava.
Angstridden starts with some dark metal played at medium tempo, then picks up the pace into some high octane thrashing. Then the song suddenly inverts with a catchy and melodic rhythm, accompanied with the beautiful female vocals of Anja Garbarek. Then the song reverts into some grim black metal with the ugly vocals of Satyr.
Fuel
For
Hatred
is a very dynamic song, that thrashes at full speed, with lyrics that are full of hate. Check out the official video for this song, that I've included.
One of the most remarkable songs on this release is Repined
Bastard
Nation
. According to the Merriam Webster Dictionary, repine means discontent. It has a catchy punk style melody and then breaks out into a metallic version of Eastern European polka style of music. It sounds great.
Mental
Mercury starts with a very shifty rhythm, then it goes into a majestic Scandinavian metal ballad. It comes across sounding like a metallic version of European classical music. The female vocals of Anja Garbarek are a nice addition to this song. The lyrics make several references to
Satan
.
Black Lava is a very long song, it's over 14 minutes long, but every minute of it is very good. The bass rhythm seems to be influenced by polka music, it is complemented with some sharp guitar playing. On the refrain of Black Lava, their is a lot of suspension in the guitar playing, to give it an interesting texture. I think that it was meant to be a musical portrayal of molten lava shooting out of a
Volcano
. Then there is this grim interlude with the vocals of Anja Garbarek, again. It sounds really good. Then it reverts into the polka style bass playing the sharp guitar melodies, while the lyrics describe lava dripping out of a
Volcano
.
I don't think that
Volcano
is a better album than
Rebel Extravaganza
. But I also don't think that
Rebel Extravaganza
is better than
Volcano
. They are both black metal masterpieces. They can be compared to
Mayhem
,
Gehenna
,
Khold
, or
Disiplin
.
Other productions from Satyricon
Other famous albums in Black Metal