Alternative Metal
Skillet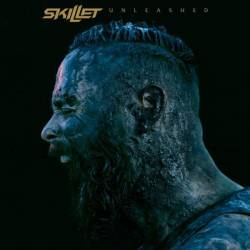 Released date
05 August 2016
Members owning this album
18
Tracklist
1.

Feel Invincible
2.

Back From the Dead
3.

Stars
4.

I Want to Live
5.

Undefeated
6.

Famous
7.

Lions
8.

Out of Hell
9.

Burn It Down
10.

Watching for Comets
11.

Saviors of the World
12.

The Resistance
Review @ hack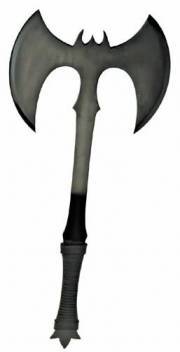 11 September 2016
...the instrumentation is often heavier than in the past.
Skillet
features a line up with two female performers and two male performers. Which automatically raises the suspicion that there may be some romantic dalliance between the opposite sexes. Well John Cooper and Korey Cooper are a married couple. Besides this is a Christian oriented band with a squeaky clean image. Their music is a well known staple of the modern rock radio stations. Their two thousand nine release,
Awake
was relatively light with delicate ballads. It sounded something like
Filter
crossed with
Shinedown
. Their twenty thirteen album,
Rise
, brought a mix of upbeat glam rock with symphonic keyboard melodies. Which yielded an effect describable as
Lycosia
meets
Kansas
. The album art and booklet of
Unleashed
is mostly colored with black. The band's photo was taken in a dim light, so maybe this was intended to be a dark album by their standards.
Singer/songwriter/bassist John Cooper grew up in a strictly religious family household and was only allowed to listen to Christian bands like
Petra
,
Stryper
and U2. His mother was a piano teacher. So John sang in his church and played guitar at a young age. Usually he sings with a smooth voice, in a style that resembles Douglas Robb of
Hoobastank
. He could hit the high notes with a flair like the classic new wave vocalists of the eighties. Sometimes his performances can get a bit throaty and animated with an increased intensity, reminiscent of Freddie Mercury. John also plays the bass, which is a vital component of these compositions. He often provides a rocking groove, that could sway a person's body. Sometimes he goes with a pop rhythm or sludge textures with a discordant ambiance.The second song, Back from the Dead, grooves with a strummed melody. With some throaty vocals gently barking along in playful harmony. "B-b-b-b, back, back, back." Which is repeated a couple of times. The bass and drum rhythms kick in for a calmer atmosphere. "
Cold
and black inside this coffin." "'Cause you all try to keep me down." The bass music adds an ambiance sort of like Peter Gabriel, the guitar and keyboards give it an industrial texture.
Track number four, I want to Live, starts out with an industrial rhythm and programmed percussion that reverberates. Then suddenly the keyboard music cuts in with bold and majestic symphony music. The keyboard music soon calms down to let the rest of the performers rock out in the spotlight. "In a grave of roses, while the night is closing in." "My soul is so cold, but I wanna live again." Then the keyboard music dominates the song, with mild symphony music and industrial programmed synthesizer effects. Keyboardist/back up vocalist Korey Cooper, is a native of Wisconsin, who specializes in Christian rock and alternative rock. Her keyboard music is ubiquitous within these compositions. She often provides a machine like industrial atmosphere. Sometimes she comes across some symphonic high notes that add dramatic depth to the rest of the instrumentation.
Lead guitarist
Seth
Morrison joined
Skillet
in twenty eleven to replace Ben Kasica, who had been with the band for ten years. Morrison had previously played with various Christian rock bands in the East and also in the Southwest. He can play hard and distorted power chords at a slow speed to accentuate the musical schemes. Sometimes he finds a catchy groove and occasionally picks a melodic solo. He's not always prominent in the instrumentation, as the keyboard and bass music often dominate the compositions. The eighth number, Out of
Hell
, starts with a highly distorted bass riff that sounds similar to the style of
Demon Hunter
. Then it transforms into a crusty bass groove, with an industrial metal texture. Trendy guitar chops soon join in along with chorus vocals that sing; "whoa, oh, oh, oh." The vocals assert in a soothing and affirmative air; "I've been down in the dirt, lost for so long." "Pushed around, beaten down, got nothing left to lose." The drum beats sometimes show a little bit of flair to punctuate the climaxes of intensity.
The eleventh song,
Savior
s of the World, starts with a fast pace and a high note melody from the keyboard. Which could also fit right in with Scandinavian folk metal. Then the guitar and bass jam with an upbeat groove, which almost takes on an industrial character. The high note keyboard melodies keep on slicing and dicing. The vocals boldly proclaim; "we are the
Savior
s of the world and I will not be ruled." "We are kings and conquerors and I won't bow down to you." Drummer/back up vocalist Jen Ledger is a native of England. She moved to Wisconsin and majored in drums at a Christian school, where she probably met Korey Cooper. Her specialties include hard rock, Christian rock and alternative metal. The drum beats thud along with a mechanical performance to suit the industrial textures. Sometimes she beats harder and heavier with the more intense grooves. During the slower ballads the drummer just provides a basic presence.
Skillet
has been a successful band through the past several years. In two thousand nine their album,
Awake
, debuted at number two on the Billboard Top 200 chart. Then their twenty thirteen release, A
Rise
, debuted at number four on the Billboard Top 200 chart. It also sold enough copies to become certified gold. Now more recently,
Unleashed
debuted at number three on the Billboard Top 200 chart. Which makes this their third top five album debut. The drumming could be a lot better with some melodic beat patterns. But it still does work adequately with the industrial schemes. Some of the tracks seem over processed, but it actually works well with their style of alternative metal. A few of the songs sound very similar composition wise. Some of the lyrics involve death and are darker than the lines on their last two albums. The music doesn't sound dark, but the instrumentation is often heavier than in the past. There are a few dull keyboard ballads, but the album still rocks out pretty good for what it is.
Comment @ desolate23

31 October 2016
Anytime you want to listen to any record ever, you want to be able to enjoy yourself in some modicum, however this is not that. From someone who used to be hardcore in the
Skillet
scene, they've truly fallen off the wagon. Then again, they haven't really been on that wagon since
Rise
. If you take this record and compare it to something like
Comatose
,
Collide
, or even
Awake
you would discover there is a lot of missed potential for this record. The band just can't seem to recapture the lightning in a bottle that was those three records, every time they attempt to experiment it never flows well, and a lot of the time seems a bit try-hard. The cleans on this record are as dull and bland as ever, and if you're into the three albums I keep acclaiming, then you'll know what I mean. The vocal presents of
Skillet
has never been a focal point for them, it was mostly the lyrical context as well as the edgy Nu
Metal
riffs that accompany those records that made the vocals tolerable. The guitar work on this particular record is quite deceiving based on the artwork on the album. Initial impressions from my end were a return to what made
Skillet
pretty good, and then you hear this over-produced, synthesized mess of guitar work. Granted, the synthesizer is possibly the best part of this record, which is pretty substantial. The drums are relatively basic for what
Skillet
has done, it's almost lifeless and without cause and really, if you subtracted them from this equation you probably wouldn't miss anything. I really hoped for the best with this record, but unfortunately, it was all for naught. I wouldn't recommend this record to anyone.
Other productions from Skillet
Other famous albums in Alternative Metal