Melodic Death
Amon Amarth
Album Name
Twilight of the Thunder God
Released date
17 September 2008
Members owning this album
1135
Tracklist
1.

Twilight of the Thunder God
Listen
04:08

2.

Free Will Sacrifice
Listen
04:08

3.

Guardians of Asgaard
Listen
04:23

4.

Where Is Your God?
Listen
03:11

5.

Varyags of Miklagaard
Listen
04:18

6.

Tattered Banners and Bloody Flags
Listen
04:30

7.

No Fear for the Setting Sun
Listen
03:54

8.

The Hero
Listen
04:04

9.

Live for the Kill
Listen
04:11

10.

Embrace of the Endless Ocean
Listen
06:44
Total playing time: 43:31
DVD Bonus - Live at Summer Breeze 2007
1.

Intro
01:53

2.

Valhall Awaits Me
04:47

3.

Runes to My Memory
04:55

4.

Cry of the Black Birds
04:20

5.

Asator
03:39

6.

Pursuit of Vikings
05:50

7.

Fate of Norns
06:13

8.

Without Fear
05:04

9.

With Oden on Our Side
05:35

10.

Where Silent Gods Stand Guard
06:47

11.

An Ancient Sign of Coming Storm
04:56

12.

Victorious March
07:41

13.

Death in Fire
06:34
Total playing time: 01:08:14
Review @ Ninjasnake
Amon
Amarth:
Twilight
of the
Thunder
God
Review
By Kelly Miller
Amon
Amarth, a band that has always seemed incapable of releasing a mediocre album since their creation is about to take their next big step, to see if they can stand tall in the midst of finally realizing commercial success in the United States. "With
Odin
on Our Side" showed that they have the ability to keep their brutal and unique take on folk metal and create something that metal fans across the world could enjoy.
Now that they have all that success in their grasp what do they do ?
Do they continue down their balls out path and try to satisfy fans both old and new ?
Or do they become what so many true metal fans loath and destroy everything that they have created in favor of more commercial fame and perhaps finally a mediocre record ?
Thankfully, for most fans, they do keep a lot of their original sound but all the fame has had a noticeable effect on their songwriting.
I couldn't help but wonder while listening to songs like Guardians of
Asgard
, where's the emotion ?
Where is the brutality and the epic scope that the song title should represent ?
Instead we get an obvious filler track with a boring, repetitive song structure and probably some of the worst lyrics that the band has ever written. This song sounds like something an average melodic death band would come up with rather than the band known for such classics as
Versus
the World and Death in Fire.
It's nice to hear that there are at least a few standout tracks on this album. The title track "
Twilight
of the
Thunder
God
", which is ironically the first track on the album, get's your hopes up and makes you pray that the great riffs and the awesome solo, courtesy of Roope Latvala from Children of Bodom, live on in some form on the rest of the album. It starts with a single guitar riff and the bursts into an assault on all of your senses and builds that epic momentum that the band is known for hopefully making for an awesome music video in the future. You get everything that makes
Amon
Amarth special in this song, drums, riffs, lyrics, song structure, and the epic atmosphere.
It makes me wonder why the rest of the album couldn't follow in its footsteps so easily.
The other standout tracks on the album, in my opinion, are "The Hero", "
Live
for The
Kill
" and "Embrace the
Endless
Ocean
".
All of which are trademark
Amon
Amarth minus a few points for lyrics on "The Hero". None of them though, ever build back up to the momentum that TOTTG created, which is very depressing seeing as
Thor
is one of the more well known Norse gods and it would have been nice to hear a full album that could have stood as a monument to his folk tales. Most of the other songs are pretty average for the band and kind of represent everything that they have become up to this point. In fact, you could almost call this a kind of Sequel to "With
Odin
on Our Side" because of how much their sound tends to stick with the mold on that album. A lot of them are not bad songs and are easily enjoyable, they just aren't anything new. The bad songs on the album do stick out like an
Axe
in your skull to those who are frequent death metal listeners. You could probably spot them by their song titles alone.
The one big problem that I think this album has all together is its tempo. The beat seems to stick around mid to slow and, most of the time, stays there on all of the songs. This can make listening to the album the entire way through a chore for some since everything will start to blend together to those who don't tend to notice those little differences in tone and structure.
How is a band supposed to be brutal with all of these taps to the cheek ?
When I think brutal, I want my head continually battered, my teeth and blood scattered across the floor. The song structure for a lot of the songs is usually the same : slow drums with first verse with slow guitar, fast drums and fast riffing during the chorus, then back again... That accounts for approximately 70 percent of the songs on the CD. So, if you are a real metal fan, this is a good CD to mellow out and relax with, but it's nothing that's going to keep your blood boiling and fist pumping like brutal music should !
Do I think this album is awful ?
No, it just lacks a lot of the emotion and intensity that the band is known for.
Do I think this album is amazing ?
No, there are only a few standout tracks and nothing that seems to push the folk/
Viking
metal genre forward. The redundant song structure and overall lack of innovation are what really keep it from rising to the Halls of
Valhalla
. The album is really a mixed bag filled with equal parts bad and good. The band is struggling with what I call Post-Fame syndrome, trying to find some sure footing with all of their new fans while also trying to keep all of their old fans happy as well. They have found some here and hopefully with the next release they can release something truly amazing.
77.5%
C - Average
Review @ BLACKWATER
Amon Amarth
are one of those rare breed of bands that you know you can always depend on. While other bands change style to suit the times
Amon
stick to what they do best. And what they do best is releasing thundering Melodic Death
Metal
albums full of
Viking
imagery.
Sure, over the course of their sixteen year history there have been a few tweaks here and there but the essential D.N.A of the band his remained staunchly unchanged. Now on their seventh album,
Twilight
of the
Thunder
God
, they continue along the path to
Valhalla
unabated and care not for any real musical development.
Even if you had never heard of the band before a cursory look at the evocative front cover would give you a fair idea of what's in store. All the Norse thematic standards are here from
Thor
and the
Ragnarok
in the album opener to wishing for a return to Scandinavia at the end of an epic quest in moving closer Embrace the
Endless
Ocean
.
These tales are all set to the bands trademark Melodic Death punch. One of the good things about
Amon Amarth
is despite hailing from Stockholm they have always stood slightly apart from that cities famous scene. They also don't quite fit in to that other Swedish bastion of Death
Metal
, the now overpopulated Gothenburg sound.
While elements of both of these styles make themselves heard throughout the album, the band pull in various different influences from the metal tapestry including some very traditional metal riffs to bolster their sound. The bellowed vocal commands of man-mountain Johan Hegg also help them stand out from the crowd.
The production of this latest release is slightly smoother than its more roughly hewed predecessor With
Odin
On Our Side. This is strange as it was recorded and mixed at the same studio with the same producer, Jens Bogren at the helm. It's actually slightly disappointing as the band image and subject matter lends to a more direct style. Still this doesn't hold the album back too much as it still conjures images of fierce
Viking
battles and leads the listener back to a violent time of Gods and monsters.
Of course it always helps when there are some stunning songs along with the imagery and
Twilight
has them in spades. Opener
Twilight
of the
Thunder
God
expands on the albums art work and tells of
Thor
's conflict with the
Midgard
Serpent
Jormungander. It sums up the bands appeal in a nut shell with some terrific catchy riffing and almost thrash metal breaks. Hegg's vocals are particularly devastating as he roars the song's title again and again towards the end of the track. It also features a short but still mightily impressive solo courtesy of
Children Of Bodom
's Roope Latvala.
Roope is not the only famous name to appear on the album. The swaggering Guardians of
Asgaard
features some vocal contributions from L.G Petrov of
Entombed
. It's triumphant attitude and defiant lyrics mark this one out as a future fan favourite.
Perhaps the best guests on the album are those Finnish cellos wielders
Apocalyptica
on the second last track Live For The
Kill
. This is the only real attempt to try something new on the record and it works very well indeed. The urgent NWOBHM drum beats complement the deft riffing of guitarists Olavi and Johan perfectly and when the cellos are introduced at 2.55 playing the guitars melody it adds another string to the bands already deadly bow.
There are perhaps a couple of songs on the album which don't stand up to closer scrutiny. Tracks like Free Will
Sacrifice
and Varyags Of Miklagaard make for a fine listen but don't leave any lasting impression. This is a shame as while not exactly filler they just don't match the rest of the albums vigour.
In saying that,
Amon Amarth
have managed to put together as strong an end to an album as I've heard all year. The last three tracks are all exceptional and round of the album in fine style.
The Hero starts out with a slight Gothenburg guitar sound before kicking in with a grave mid tempo riff reminiscent the title track from the bands
Fate
of Norns release. The subject of the song is of a mercenary sword for hire that has been cut down in battle and begins to contemplate the actions of his life as he moves closer to death. Hegg uses his lower vocal range for the verses to help convey the warriors weighty thoughts and the remorseless cry of "I know who I am, I'm an evil man" at the end of the song sends shivers up the spine.
Next is the aforementioned Live For The
Kill
which leads onto the final track Embrace Of The
Endless
Ocean
. It's a superb closer to the album and its sorrow filled tone fills the heart with the weary protagonists longing to set foot on his homeland one last time. The guitars have a slightly arctic edge to them which chills as the storm described in the lyrics finally drags the hero under the waves of the ocean. The mans last thought of his family is moving as the instrumental passage that ends the song fades away into nothing. It leaves you wishing the band had carried it on for longer.
Twilight
of the
Thunder
God
s, while not being the bands strongest release is certainly worth investigating. If you are not familiar at all with the band then it's as good a starting point as any and if you're a long term fan then it's familiar riffs and subject matter will envelop you from start to finish.
Review @ Scandals
Is there anything wrong with finding a successful formula for your music and sticking with it? Works for Motorhead, AC/DC and Iron Maiden, bands all heralded as classic or iconic but what about lesser lights?
Amon
Amarth have rigidly stuck to their rampaging brand of
Viking
laced melodic death metal, tweaking the formula every so often to better results and have gradually grown into a formidable outfit.
Live
, they are a reincarnation of a
Viking
celebration (for Vikings are probably the most metal of all former peoples, except maybe the Celts), bursting with a passion and energy that gives you no choice but to throw the horns and bellow along. Their 2006 release, '
With Oden on Our Side
', was simply an excellent showing of their strengths as a band, and I became a big fan of the band. Well two years later,
Amon
Amarth have returned with another 10 tracks of thunder (pardon the pun) and epic scope with '
Twilight
of the
Thunder
God
'. A fine follow up from the previous record, while not surpassing its excellence, it pushes the soaring melodies more to the front, allowing the band to fully put the 'melodic' in melodic death metal. But this doesn't mean that
Amon
Amarth have gone all commercial or sugary sweet. Johan Hegg's guttaral roar is still fully evident in tracks like 'The Guardians of
Asgaard
' or 'Where is Your
God
Now?', and the epic thrist of riffing captured in the title track and most tracks on the album keeps the spirit alive. Lyrically the tales of battle, Vikings and heroism continue, but there is definitely a maturity in the storytelling now, capturing perfectly in 'The Hero'. Surprises in the record include the appearance of cello masters
Apocalyptica
on '
Live
for the
Kill
' and the almost prog influenced final epic, 'Embrace of the
Endless
Ocean
'. A spirited and quality release, if a bit less stellar than 'With
Oden
…', but excellent nevertheless.
Review @ Crinn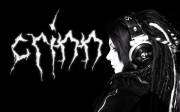 23 January 2012
My favorite Amon Amarth album
Amon Amarth
is one of the most famous extreme metal bands of all-time. They have album sales and concert attendance that has dominated that of Death,
The Black Dahlia Murder
,
Dimmu Borgir
,
Epica
,
DevilDriver
,
Whitechapel
,
Behemoth
,
Arch Enemy
,
Meshuggah
, and many other metal giants. This alone has proved to the world that they are one of the most successful and biggest death metal acts in existence. There's only one problem when I get involved in a conversation about
Amon Amarth
, and that is that this is literally the only album that they have put out so far that has truly impressed me (let alone blow me away). I got this album around the time of its release in 2008; which was around the time where I really started getting into the more extreme metal genres. So this is an album I've been listening to for a little under five years. About two years ago I decided to get some of their previous albums and, to be honest, I wasn't really that satisfied with what I heard. But the album I'm here to talk about is
Twilight
of the
Thunder
God
.
When people ask me what "pure" melodic death sounds like, this is one of the first albums that comes to my mind. Some of you out there probably haven't realized this yet but how can you get any purer of a melodic death metal sound than this? But I'm not saying that all the songs sound the same. In fact, there is a great amount of uniqueness and individuality that each song holds that keeps the listener engaged. When you look at the album as a whole, you can see a perfect balance of melodic areas and heavy areas as well as a balance of slow tempos and fast tempos. But when you look at each song individually, there isn't much of a balance at all; it's pretty much either one or the other. And of course there are a few songs that have a little bit of everything mixed in.
My absolute favorite thing about this album is the sound of the guitar distortion. I know I talk about this in pretty much all of my reviews and that some of you find it annoying and pointless; but it can actually have a huge influence on how much I enjoy the record. The guitar distortion on this album is extremely crunchy and rough; anyone with ears can hear that. But it also seems extremely smooth and even mushy. I absolutely love it and I don't really know how many filters and effects they put on the guitars but it sounds really cool and it's not something that can be found on any other album.
The song on this record that speaks out to me the most is the title track. The song has an intro that contains the epic lead guitar line that every
Amon Amarth
fan knows by heart. This is part of why this album and song was so successful, because the opening guitar riff gets stuck in your head so easily. The term "epic" is extremely difficult to truly define. It's one of those things that can't be put into words, but you know what it is after hearing it for a bit. I get questions like that from music "noobs" that ask questions like "what is melodic?" and "what is brutal?" The only way I can think of to answer those questions is to just play examples of "brutal" or "melodic" music and compare it to other songs that are less melodic/brutal/etc. The word I use to describe the title song (and actually the majority of the album) is "epic". The best way I can describe it is that it's filled with lots of tension and power, but still sticks to a relatively melodic sound.
An example of this album's heavier side would be Where is your
God
? This song is the core of all the anger and rage that this record holds inside. If you want to hear a really angry melodic death song, look no more because this is the song for you. Before I got in the habit of listening to entire albums, I would only listen to a couple of songs off an album (minus a few records). For me, the only songs that I listened to off of this record is
Twilight
of the
Thunder
God
and Where is your
God
? So obviously because of that, those are the songs that I'm most familiar with.
I stopped listening to this album for about a year or two because I was so distracted with all the new music I was discovering. Now that my music library contains over 22,000 songs, I can't just choose one album to listen to; I chose a genre and put it on shuffle. Or I will often times combine three or four genres, put them on shuffle, and then just let my
Zune
play all throughout the day. I was re-introduced to this album in late 2009 when I was shuffling all my melodic death stuff. I had a big happy face on for the rest of the day.
When I got home from school that day, I decided to give
Amon Amarth
's older material another go.
Once
again, nowhere near as impressive as this album. I don't want to call this a fluke, but through my eyes, it kind of is. This album is truly a monstrous landmark in death metal history and an instant classic. In early 2010 this album received a gold certification after selling over 500,000 copies and has continued to surpass that number more and more since then. I would not be surprised if it eventually sold over 700,000+ copies. But album sales aren't something that a band should be overly concerned about. The only reason why I told you the amount of success this album has received is to prove to you that I'm not just one of the few random guys that for some reason think this album is outstanding. This album is truly outstanding and gets my score of 17/20.
Other productions from Amon Amarth
Other famous albums in Melodic Death