Dark Ambient
Kammarheit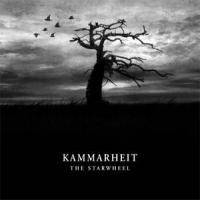 Members owning this album
5
Tracklist
1.

Hypnagoga
2.

Spatium
3.

The Starwheel (Clockwise)
4.

Klockstapeln
5.

The Starwheel (Counter Clockwise)
6.

A Room Between the Rooms
7.

Sleep After Toyle, Port After Stormie Seas
8.

All Quiet in the Lands of Frozen Scenes
Review @ Irma

26 February 2007
Kammarheit
from Sweden is released by Canada's Cyclic Law records.
Cyclic Law is being famous for producing quality music but maybe not so avant garde.
Cyclic Law is growing as a label and thier well chosen artists always deliver.
Kammerheit is a band in this tradition. Not so avant garde and surprising but good quality and well produced.
Kammerheit´s debut was masterfull at times and pretty hard to follow up. I think "
The Starwheel
" almost made it!
The music is deep, dark, haunting and sometimes eerie.
It consist of drones and atmospheric sounds.
When some people just love the complexity of the drones I sometimes feel it is a little bit boring! But this is yet one of the best pure drone dark ambient bands out there.
Multi layered sounds and a good idea of how you create atmosphere make this a pleasent album!
The music speak to peoples inner life in the same way as Raison Detré (also from Sweden).
This album is very dark and with great suspense. I can see people taking drugs while listening to this music or maybe mediatate. Or maybe both!
Dreamy, spirtual, magical, journeys and other worldly are words to describe this album.
Like Dark
Sanctuary
this is relaxing music with great potential but not really pushing me to another world.
If you want music to enrich a voayge this is it. But be sure to meet it half way otherwise it will leave you blank.
Other productions from Kammarheit
Other famous albums in Dark Ambient