Technical Thrash
Machine Head (USA)
Tracklist
1.

Clenching the Fists of Dissent
2.

Beautiful Mourning
3.

Aesthetics of Hate
4.

Now I Lay Thee Down
5.

Slanderous
6.

Halo
7.

Wolves
8.

A Farewell to Arms
Digipack Version Bonustrack
9.

Battery (Metallica Cover)
Bonus DVD includes the Making of The Blackening and 2006 Tour Documentary.
THE BLACKENING INTERNATIONAL SPECIAL EDITION 2008 3-Disc 2CD/DVD
CD1 - The Blackening
CD2 - B-Sides & Rarities 1994-2008
1.

Hallowed Be Thy Name (Iron Maiden Cover)
2.

Alan's on Fire (Poison Idea Cover)
3.

Negative Creep (Nirvana Cover)
4.

Seasons Wither
5.

My Misery (1997)
6.

House of Suffering (Bad Brains Cover)
7.

The Possibility of Life's Destruction (Discharge Cover)
8.

Ten Ton Hammer (Original Extended Studio Mix)
9.

Hole in the Sky (Black Sabbath Cover)
10.

Colors (Ice-T Cover)
11.

Hard Times (Live) (Cro-Mags Cover)
12.

Halo (I Want Your Soul)(Demo)
13.

Aesthetics of Hate (Thrash-terpiece)(Demo)
DVD - Live Performances & Videos
Live performances:
- Clenching the Fists of Dissent (With Full Force 2008)
- Now I Lay Thee Down (With Full Force 2008)
- Halo (With Full Force 2008)
- Aesthetics of Hate (Rock in Rio 2008)
- Davidian (Rock in Rio 2008)
- Imperium (Download 2007)
- Old (Download 2007)
- A Thousand Lies (Burn My Eyes 10th Anniversary 2004)
- The Rage to Overcome (Burn My Eyes 10th Anniversary 2004)
- Death Church (Burn My Eyes 10th Anniversary 2004)
- Blood for Blood (Burn My Eyes 10th Anniversary 2004)
Uncensored & Unedited Music Videos:
- Halo
- Now I Lay Thee Down
- Aesthetics of Hate
- The Making of Halo
- The Making of Now I Lay Thee Down
- The Making of Aesthetics of Hate
Review @ Bigoud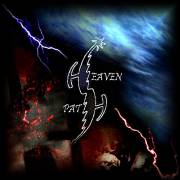 13 April 2007
Remember Machine
Head
, those who brought out 2 bombs "
Burn
My
Eyes
" and
"
The More Things Change...
ut who also brought out 2 shits "
The Burning
Red
" and howfull "
Supercharger
". The group brought out " Through the ashes of worsens " who showed a Machine
Head
in shape even if he contained some defects. Then, 4 years it will have been necessary to wait so that the American group gives birth to his fifth child.
Having taken out a very good DVD in 2005, it is year 2007 which marks the release of "
The Blackening
". While is it about this opus?
" Clenching the fists of dissent " opens the ball with an intro which is not without reminding us "
Imperium
". Instruments arrive and send us a high-powered riff. The title, long of 10 minutes, consists of many alternations and advances the technique of the group by bringing out us impressive soloes, of exelent riffs and an impeccable singing. A first track which impresses and is powerful. The album contain 2 parts.
There are on one side 4 tracks of 10 minutes which are " Clenching the fists of dissent ", "
Halo
", "Wolves" and " Has farewell to arms ". Difficult to decide between them so they are different and excellent at the same time. "
Halo
" is the song which most marked me by a strong presence of the clear singing of Robb Flynn and Adam Duce.
2 other tracks are very good also and show an inspired Machine
Head
, technical, and impressive.As for 4 othertracks which follow each other on the album, they are in a trash vein with always some passages neo-metal but nothing unpleasant. The clear singing is also present and some compos call back us to tracks of the good period.
The tunes are very stickers and very well interpreted by the frontman. No title is bad and I have don't have any favorite beetween all the tracks of this album, so, ALL the album fooled me.
Machine
Head
takes risks by bringing out an album of only 8 tracks , but a duration of 61 minutes. Be not too sceptic by seeing the duration of the tracks , because this opus is really good. "
The Blackening
" is the most technical, the most popular album of Machine
Head
and the soloes of Phil Demmel and Robb Flynn's guitars are more numerous than usually
.The new Machine
Head
arrived. We like or we don't like. For me, the choice is made!
The big surprise of year 2007!
Translated by trashykiss
Review @ Scandals
Machine
Head
were in a bit of a slump pre-'
Through the Ashes of Empires
'. After exploding onto the scene with '
Burn
My
Eyes
' and since their second album 'The More Things Change…', they had been on a slight creative slide.
A shame really, considering the potency of tracks like '
Davidian
', '
Ten
Ton
Hammer' and 'Block', but 2003's '…
Ashes
of
Empires
' was a triumphant return to form. Tracks like '
Imperium
' and 'Days Turn Blue to
Grey
' showed a new maturity and quality in song writing, the increased length of tracks allowed riffs and musical ideas to flourish.
'
The Blackening
', the newest MH offering and their best work yet. Opening with a 10 minute track is a dangerous idea for a more mainstream band these days but the effortless guitar play makes 'Clenching the Fists of Dissent' seem half the length and you never lose interest in it. It's a work ethic and style that plays out through the album, leaving tracks like '
Farewell
to Arms' and personal highlight '
Halo
' as outstanding examples of modern metal played well and passionately. Lead single, 'Aesthetics of
Hate
', written about the hateful article praising Dimebag Darrell's murder by conservative bastard William Grim, is not only a movingly impassioned defence of the great man but also contains some wonderful guitar work between Rob Flynn and Phil Demmel.
Glad to see that this proud metal band has got back to its quality highs and that the impressive evolution on '…
Ashes
of
Empires
' has continued.
Review @ Flynn
Most bands these days seem to make about two or three good albums then have nothing left in their shitty little world to inspire them to write good songs which is why I tend to brace myself come the band's third album.
Ever
since disappointing albums such as Slipknot's "Volume 3: The Subliminal
Versus
" and
The Agony Scene
's "Get Damned" I almost lost all hope until the all fucking mighty
Machine Head
come to save the day once again and show everyone how making good albums every time is done.
Machine Head
so far have 6 studio albums, one live album and the extremely hard to find promotional E.P. "
Year of the Dragon Tour: Japan." And every one of those albums is to sledgehammer-murder your mother for, which makes me wonder what the fuck is wrong with so many bands that can't make any good albums after the second album release, because Machine Head's latest 2007 album "The Blackening" is fucking awesome!!! Nearly every song has extremely catchy guitar riffs that make me want to listen to the album over and over again, even the less catchy songs are still awesome, lyrics as simple as "walk with me in Hell" were enough to get stuck in my head for days like the smile of that girl you wish could be your girlfriend, but can't be because she already has a boyfriend who is even more fuck ugly than you, and hits her and tells her that she brings it on herself. But I'm sure she's happy with that, which is why she hasn't left the fuckwit. Another thing I liked about this album are two songs that go for little over 10 minutes and another two that go little over 9 minutes. I usually HATE it when bands decide to make a song that goes any longer than 9 minutes. It's usually just a slow boring song with no catchy tunes or any soul to ever be classed as a real song to be included on an album that people are except to pay money for!!! And if anyone's wondering what I thought of the fifteen minute Slipknot song "IOWA"… I fucking hated it!!! It was a more irritating fifteen minutes than the time I rang up Microsoft about my broken Xbox 360 and had to speak to a lady who only knew two-hundred words in the English vocabulary!!!The longest song on "The Blackening" is the opening song titled "Clenching The Fists Of Dissent" and this is the first time I've actually enjoyed every second of a 10 minute song. Or 10 minutes and 45 seconds long if you want to be a precise with every detail like a Twilight fan girl who knows the exact amount of sparkles Edward blows out of his arse when farts. But nevertheless every second of this song sucked me in; the slow and soft intro, the soft music building up to break out in a sexy heavy riff that'd put Slash's guitar playing and entire career to shame. "Clenching The Fists Of Dissent" rules. The intro, the heavy riffs, the bridges, the chorus, the chants… all of it! And it doesn't stop there, fuck no, the next 8 tracks (9 if you have the bonus track version) will all suck you in like a $400 pair of shoes to a gOld digging, sweet smiling princess with a gOlden glowing Halo circling around her head. This album has songs about love, war, hate, organized religion, anger in society, politics, and a song titled "Aesthetics Of Hate" which is a response to a "goodbye Dimebag Darrel, and good riddance" article a writer wrote (who's name I don't remember because I only remember important people's names). The song is basically just sticking up for Dimebag and explaining Robert Flynn's anger. You tell them Robb!!!!!!!!!! So basically "The Blackening" lyrical themes are everything I look for in an album. And if you buy the bonus track version (bonus DVD included) there's a cover song of "Battery" by Metallica which actually sounds good when played by Machine Head.Dave McClain's drumming skills are better than I've ever heard him play before, Robert Flynn pours his heart and soul into every song (like he does in every album), and yeah, everyone else just kicks arse in the album and all contributed equally.And there's also another 2008 Limited Edition version of this album which comes with a bonus disc and another DVD. The bonus disc just contains rare Machine Head songs, cover songs, demo tracks and all of the bonus tracks from previous albums. Unfortunately if you buy this 2008 version the original "The Blackening" CD doesn't come with the "Battery" cover. Still it doesn't really matter. I'm not a Metallica fan so missing out on a song originally written by them isn't a big deal to me, and the bonus disc isn't something really worth forking out thirty-five Australian dollars for, just for a bunch of half decent songs. But in the end, the choice is yours. Either buy the original, boring single disc version (just kidding… DON'T). Or the 2007 Special Edition Version with the Metallica cover or the 2008 Special Edition Version with the bonus disc. Or both if you're a massive Machine Head fan who have them placed as your number one all-time favourite band. And in case you're wondering, yes I did buy both versions…
Comment @ Vinrock666
There are so many aspects to Machine
Head
's 2007 LP "
The Blackening
" that are positive, but perhaps the best one is their duality in style, purpose, and technique - much akin to the yin-yang model of cohesion. There's a rotation from slow to fast, aggressive to cautionary, thrash to progressive, solos to duets, and raw to proficiency. An album of eight tracks, most of them are long enough to reveal these traits within each song. "Slanderous" and "Clenching The Fists of Dissent" are excellent, complex, and highly creative examples, while "
The Blackening
" - by itself - could be the best track because it includes it all: impressive soloing and dueling (low on virtuosity, but very high on scaling), alternating classic thrash rhythms with power-influenced melody, and the vocals swinging from the midrage yell to the clean on the refrain. Another pleasure to be enjoyed is the apparent lack of a pattern connecting the songwriting, too. As much as the sheer loudness is effectively blasted after soft intros on a few songs ("Clenching...", "
The Blackening
", and "A
Farewell
To Arms") this isn't the norm. The point being is that although the overall direction is quite pronounced, each song is independent and can stand on its own merits. If there are central musical themes, it would be the tendency to play aggressive rather than fast, and sticking with structured solos, both single and harmonized. Since these choices work, the overall feel of the album is elevated. Lyrically, the same h
Old
s true. The attitude on most of the songs is honest. For example, a politically charged message that is "Clenching..." is more cautionary than angry. Even the most emotional song "Aesthetics of
Hate
" (a tribute to Dimebag with a more pointed message to his executioner) is still intellectualy driven. All put together, Machine
Head
's "
The Blackening
" was well concieved, excellently directed, and executed with precision; one of the great metal achievements of 2007.
Comment @ Moose1220
After the release of "
Through the Ashes of Empires
" in 2004,
Machine Head
knew they had to create a worthy follow-up to their rebound album after the not-so-hot "
Supercharger
" from 2001. This album was to be 2007's, "
The Blackening
". What a ride this album is. From start to finish, the album possesses high amounts of everything you look for in a metal record: killer thrash riffs, incredible solos, catchy melodies and choruses, etc... And with the album clocking in around an hour, you are certainly to get your money's worth. There are also certainly some epic moments on this album, with two songs clocking in at over ten minutes, these being "Clenching The Fists Of Dissent" and "A
Farewell
To Arms". However, these tracks do not overstay their welcome or seem to drag along. Throughout this hour long affair, the music is absolutely superb. The guitar harmonies of Robb Flynn and Phil Demmel are a joy to hear, especially on the third track "Aesthetics Of
Hate
". Drummer Dave McClain plays extremely well on this record, along with bassist Adam Duce. Flynn's vocals are certainly well done; most of them being angry yells, but he does incorporate some melodic singing in some instances. Overall, this album is an all out pummelfest. If you enjoy any kind of metal, this needs to be in your collection.
Other productions from Machine Head (USA)
Other famous albums in Technical Thrash