Sludge Metal
Kylesa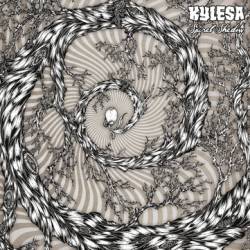 Released date
26 October 2010
Members owning this album
65
Tracklist
1.

Tired Climb

03:21

2.

Cheating Synergy

02:52

3.

Drop Out

04:29

4.

Crowded Road

03:30

5.

Don't Look Back

03:21

6.

Distance Closing in

03:52

7.

To Forget

03:33

8.

Forsaken

03:42

9.

Spiral Shadow

05:13

10.

Back and Forth

02:33

11.

Dust

03:45

Total playing time

40:11
Review @ Scandals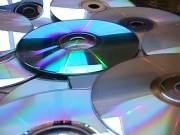 07 January 2011
'Spiral Shadow' is the sound of a band finally finding exactly who they are.
Kylesa
are a band who I've followed with great interest since I first heard the sludgy groove of '
Time Will Fuse Its Worth
'. After the stunning '
Static Tensions
',
Kylesa
has moved further from the sludge template that still underpins their sound, and moved into psychedelic rock territory. It isn't quite as cathartic as it used to be, but it has revolutionised the band's sound so that they are now becoming something rather special.
'
Spiral Shadow
' couples all of the swaggering rock and thunderous prog of their previous work, meshing it with an increasingly accessible sound. The band has grown greatly in songwriting, creating an album where the songs are all easy to tell apart; quite a challenge in modern metal. The dual drummers add a martial, tribal thunder behind guitarist Phillip Cope's strong lead vocals, interspersed by Laura Pleasant's beautiful melodious voice. The dual vocals are done well, neither overriding the other, merely interlinking as one solid whole. Riffs are still bread and butter to these guys, but the album's highlights come from the slower, clean sections, such as the reverby intro to the title track.
The album is pretty streamlined, never dragging out a song longer than needed, and contains a good mix of stomping
Baroness
-isms and more introspective pieces. It's something that the South-Eastern United States seems to be very good at: producing high quality sludge that is never afraid to mix in other elements to make themselves more unique, and therefore more important.
Mastodon
did it with 'Crack the Skye', an album that veered dangerously closed to being simply rock rather than metal, and
Kylesa
do the same with '
Spiral Shadow
'. The album is a triumph of songwriting and overcoming adversity; a loose theme that hangs around each track, and the band's willingness not to do the obvious and rely on blood and thunder riffing is to their credit, especially on brilliant closer '
Dust
'. But it is album centrepiece 'Don't Look Back' that is the definitive highlight, a powerful and heartfelt piece that lodges itself in your brain until you finally accept that this is the album
Kylesa
were born to make.
'
Spiral Shadow
' was one of the my favourite albums of 2010. It showed that being Southern sludge meant nothing to
Kylesa
, and that they were happy to blaze a trail of thundering, psychedelic Sonic Youth worship with neither care nor abandon. '
Spiral Shadow
' is the sound of a band finally finding exactly who they are.
Other productions from Kylesa
Other famous albums in Sludge Metal